Ignore Afrobarometer findings at own peril, wake-up call for DPP, opposition
That Malawi is one of the poorest countries in the world is true. That over the years, Malawi has been one of the safest havens for corruption and the corrupt is an open secret.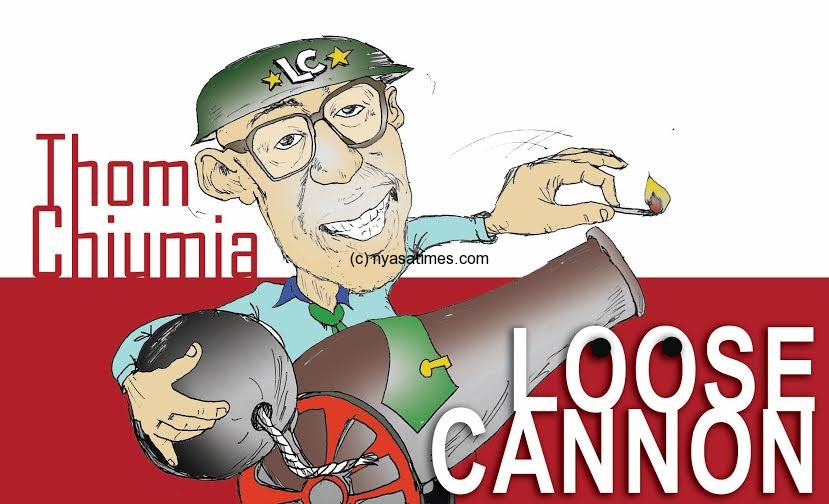 One of the reasons attributable to this state of affairs is that as a nation, we continuously indulge in politicking at the expense of social and economic development and that it is a huge curse that has lived with us since 1994 is very true. We are a despicable nation of backbiters and gossipers; people who marvel at our neighbours' misfortunes and enjoy pulling each other down at workplace, family, church, mosque, school, farmer's club, football club, drinking joint and in political circles. Our social and economic misery is of our very making, sorry to say.
The hullaballoo that engulfed Malawi over the past few days when the renowned research firm, Afrobarometer, released a report containing Malawians' various perceptions on the prevailing social, economic and political situation in their country is a case in point. That is what we are; a nation of endless politics.
I will not help it but join the 'bandwagon' to add my voice to this debate. There have been various schools of thought regarding the accuracy of the report, with some seriously rubbishing it while others accepting the report as a 'wake-up call' for both the governing Democratic Progressive Party (DPP) and the opposition parties, ahead of the 2019 general elections.
Indeed, some 'critical minds' have questioned Afrobarometer's sampling methodologies, especially when only 1,200 people were interviewed, giving rise to doubts over the representativeness of the survey. Others have wondered why should it take five (5) months for Afrobarometer and their local partners, Chancellor College's Centre for Social Research (CSR) to analyze data from 1,200 respondents before releasing a report on the same?
According to CSR, the Afrobarometer team in Malawi, led by the Centre for Social Research at Chancellor College of the University of Malawi, interviewed 1,200 adult Malawians in December 2016 and January 2017.The report was only released on May 30, 2017. A sample of this size yields country-level results with a margin of error of +/- 3% at a 95% confidence level.
My own take as regards the Afrobarometer findings is to side with those who believe the report must be taken seriously, in its entirety because it is indeed a good performance yardstick. Without going into specifics, as these have already been widely discussed, my slant should be of advising all concerned parties to take the findings of Afrobarometer seriously and use them to improve on the various shortfalls.
Afrobarometer claims that most Malawians say that corruption in the country has increased over the past year, including two-thirds who say it has increased "a lot". This has been the concern in many quarters, including the diplomatic community. The Afrobarometer findings may therefore not be far from the truth.
What that does now is to give President Professor Arthur Peter Mutharika and his DPP administration some food for thought and devise workable solution to thoroughly deal with this vice. We have heard about various efforts being undertaken to root out corruption and abuse of public resources but it is time, Your Excellency, that real I action takes place and that all culprits are thrown to where they belong—within prison walls.
Mr. President, increasing budgetary allocation for the Anti Corruption Bureau (ACB) alone may not be enough until all outstanding matters reach their logical conclusion. But I must hasten to say that it is not the responsibility of government alone or, indeed, the Head of State to root out corruption and financial indiscipline in the public sector. All of us as, patriotic Malawians, must be actively engaged to cleanse our society of rotten elements.
As Afrobarometer has indicated, about half of Malawians think that "most" or "all" police officers, business executives, and officials in the Presidency are corrupt. Most respondents say that people risk retaliation if they report corruption and that the government is performing poorly in the fight against corruption.
Indeed, corruption does not happen on its own; we make it happen. It is us, the people, that indulge in corrupt practices and it must start with us to stop such conduct before we point a finger at the President.
Just to hammer the point home, Afrobarometer has pointed out DPP government's shortfalls and how Malawians' perceptions are in terms of what their political choices are, ahead of the 2019 polls.
It is incumbent upon the DPP to work out possible solutions to the shortfalls instead of wasting time and resources to discredit the survey report. After all, over 90 percent of Afrobarometer reports released before in Malawi and other African countries have been accurate. In 2014, Afrobarometer predicted that the DPP would win the general elections in Malawi and it came to pass.
The DPP has two more years to up their game and ensure a smooth ride in 2019. Sometimes, our strength lies in the ability to acknowledge our shortfalls and learn from our mistakes. It is time for genuine introspection and attempt to straighten things up.
For the opposition Malawi Congress Party (MCP) that has received a slight edge over the DPP from the Afrobarometer survey, they must not be contented with that and decide to go to sleep. The difference between the main opposition party and the governing party is so small and with good and corrective government policies, the DPP can overturn that edge in no time at all.
The MCP, which multiparty icon, late Thom Chakufwa Chihana called "the party of death and darkness" has a lot of homework to do to shake off its dark past. The MCP has a lot of work to do to depict itself as a national party and not a Central Region grouping if it indeed dreams of winning a general election in Malawi.
With unending leadership squabbles within its to echelons, the MCP will require a miracle to happen to remove the DPP from power.
There is no way the MCP would win national elections when they cannot afford to win a single parliamentary seat in the most populous Southern Region. MCP has a mountain to climb!
"One of the reasons people hate politics is that truth is rarely a politician's objective. Election and power are."- Cal Thomas
Follow and Subscribe Nyasa TV :