In the whiff of DPP rule: Malawi situation, we are certainly in this together
The DPP government is fast cruising to a destination. I would have loved to name the destination but I am not able to for the simple reason that I don't know, and I am sure I am not alone in this predicament.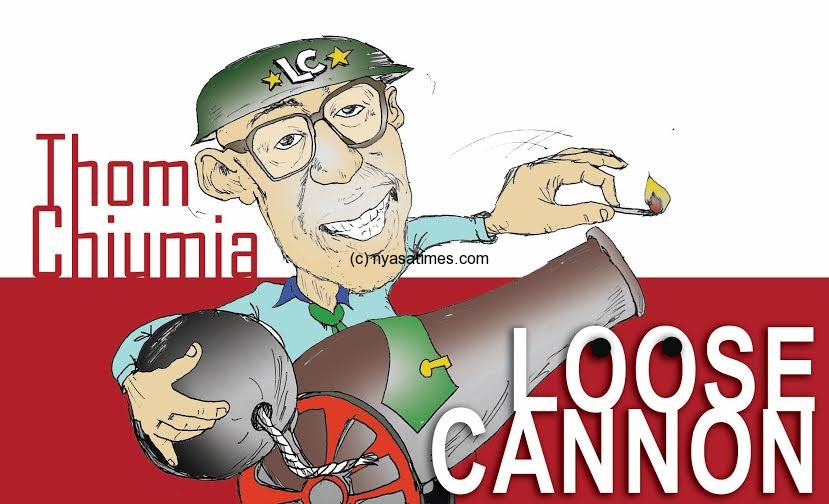 Few people out there can really tell where this country is heading; what they can tell, however, is where we are coming from under the stewardship of Peter Mutharika. We are certainly in this together.
It is often said that a good predictor of the future is the past. It is difficult therefore to craft a good model of the future minus a detailed profile of the past. It is simply impossible.
A precursor of the future under the DPP government is therefore accurately pictured based on a review of where we have come from. The past 14 months under Mutharika is a wake that is littered with a mixture of armature dramatics, cronyism and silly power-games.
Professor Peter Mutharika came on the scene with a new promise to do away with the old politics that is not tainted with tribal hyperbole and political patronage. He promised politics unusual. He raised the bar of expectation and for once a lot of Malawians began to believe in themselves; people began to look forward to a new future with abundant promise.
How that high promise has turned out to be a maze of confusion is an archetypal story of a long mile from the ridiculous to the sublime and seconds from the sublime to the ridiculous.
The first warning shot was fired when, just a few months in office, President Mutharika held a series of political rallies where, among other things, he declared his candidature for 2019 elections. It was also during these political rallies that we got the hint that the President still nurses a burning hatred against Joyce Banda and her People's Party, especially over the treason charges slapped on him for attempting to usurp a constitutional order.
Mutharika's speeches and actions hinted that he would do anything to 'revenge' what he said was unjustly done to him. He said this despite his amnesty declaration against his perceived enemies and call to bury the hatchet at his inauguration.
Now, 14 months later, the DPP government seems to be lost in wonderland. Mutharika has turned out to be an aloof and arrogant; a President who has practically disconnected with the ordinary Malawian – and 'sleeping walking' in power as others have said.
His ability to annoy and disfranchise people, including those who were prepared to die for him just over a year ago, has been legendary. He is more than happy to leave the reins of power to self-made and incompetent subordinates under the alias of advisors.
His procrastination on major decisions has been breathtaking. The much touted Malata Subsidy project has turned out to be an instrument of political patronage to appease his DPP apologists.
Donors are still withholding their budgetary support and have demanded a forensic examination and report of all the 'cashgates', not just the cashgate unearthed during the PP regime, but also the other 'cashgates' including the MK92 billion cashgate that took place during the reign of Bingu wa Mutharika.
The corruption fight has been reduced to only about a way of 'shaking up' political opponents. Security breakdown has reached pitiful levels.
Armed thugs are hitting fast and furious including at places that ought to be most secured. Cabinet Minister, AtupeleMuluzi was paid a visit in the middle of the night by robbers who made away with assorted items. The house of the State Vice President, Saulos Chilima, was also broken into, leaving people wondering whether they are any secure if armed robbers can just walk in and out of the most heavily guarded places on the land.
Ballots were set on fire at Malawi Electoral Commission warehouse in a mafia-like style.
In the latest armed robbery episode, the house of the Germany envoy was broken into and documents relating to the MK577 billion cashgate stolen. The Germany government is funding the forensic audit, which is looking into the MK92 billion scam.
But perhaps the lowest moment in this security breakdown was the killing of Anti–Corruption- Bureau (ACB) Deputy Director, IssaNjauju, who was kidnapped, gunned down and buried in a shallow grave just close to State House in Lilongwe. His official vehicle was burnt to ashes. Up to now no arrests have been made except for high sounding statements from Police and government.
At the rate we are going, Malawians have every reason to fear for their future. The Head of State must quickly come off the hangover of his ivory tower conditions and simply lead the country.
A government that fails to provide the most basic services has no business to be called government. 'Learning expands great souls', so the saying goes. Mutharika should consult even those people that he does not agree with. The lone-wolf approach will not help Mutharika and certainly not Malawians. Milk and honey have different colours, but they share the same house peacefully. Otherwise, he who thinks he is leading and has no one following him is only taking a walk.
"I learned that leadership is about falling in love with the people and the people falling in love with you. It is about serving the people with selflessness, with sacrifice and with the need to put the common good ahead of personal interests."- Joyce Banda, former president of Malawi.
Feedback: [email protected] ; Twitter: @thomchiumia
Follow and Subscribe Nyasa TV :