JB, APM relationship: Mutharika suffering from a hang-mentality
In an interview that President Peter Mutharika gave to New African magazine, he summarized his relationship with former presiden  Joyce Banda as "not good". Among the reasons that Mutharika gave for the seemingly frosty relationship with his predecessor was a cocktail of the same old suspect stories.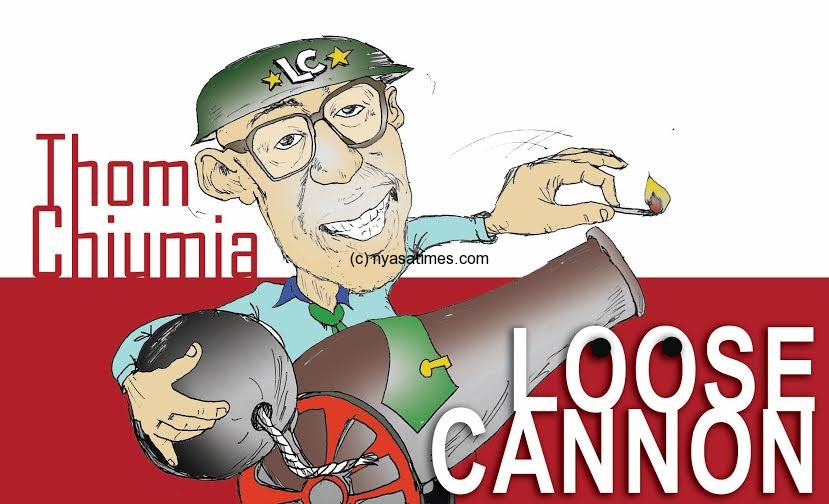 He said Joyce Banda did not attend his inauguration; that Joyce Banda did not attend the national celebrations to mark 50 years of independence opting to fly to South Africa instead. The President also accused JB of systematically victimizing his family by, among other things, arresting him for treason. She was accused of failing to hand over to Mutharika the badge for SADC as Malawi was holding the SADC chairmanship that time.
This is not the first time Mutharika has accused his predecessor of many things – the same things – and it appears the shadow boxing between him and his predecessor is now just about to graduate into another phase – the second phase.
In the first phase, Joyce Banda played the role of a sitting duck soaking up a barrage of criticisms and insults and basically taking everything in her stride. It appears that is not the case anymore. Joyce Banda of a second phase is beginning to stand her own ground and fighting with a particular sting.
Mutharika and his team are now beginning to realize they will not just insult the former president without getting a sharp reprimand in return. Recently, when the DPP government through Minister of Information, Kondwani Nankhumwa, accused the former president of killing Bingu wa Mutharika, Joyce Banda returned the favour in equal measure accusing the DPP government of systematic persecution and harboring sinister ambitions on her life. It looks like we ain't seen nothing yet.
For starters, of all the charges laid on Mutharika, the treason charges are the one that looked more real that time and still look real today. Was he not part of the conspiracy that tried to block a constitutional order? Mutharika was only saved by the 'bell' and must be thankful for the turn of events.
To continue talking about this arrest in the thread of persecution is a continuous insult to well-meaning Malawians. These treason charges may one day resurrect to haunt Mutharika when he is no longer President. The issue of the MK61 billion worth of assets as we know was brought into the public domain by Yeremiah Chihana after he was engaged to profile the assets of Bingu wa Mutharika.
Malawians have also not forgotten how Mutharika used his privilege as the President's brother to unfairly purchase for himself a house from Malawi Housing Corporation (MHC) in Nyambadwe at rock-bottom prices. This hardly constitutes any basis for Mutharika to continuously claim that he was persecuted under the People's Party (PP) regime based on politics.
It hardly deserves to be any basis for a whole ruling party to peddle lies, including faking CCTV footage and manufacture propaganda to the extent that Joyce Banda killed Bingu wa Mutharika with using word-of-mouth. Is Peter Mutharika trying to garner public sympathy? For what?
It appears that Joyce Banda bashing is becoming a popular and default narrative for the State House. It is also clear that Mutharika and cronies have run out of alternatives to the Joyce Banda story. It is the only story.
Where was it written in the Republican constitution that any Head of State must physically hand over the sword to their successors? The sword handover ceremony is meant to be a gesture of symbolism to depict transfer of power from one State President to another, but the absence of a former President to hand over the sword to a successor does not in any way constitute a constitutional offence.
The famous (or is it infamous) Kamuzu Banda did not physically hand over the sword to Bakili Muluzi in 1994 and, talkative and jocular as Muluzi was, he never made too much bones about the issue. He moved on and went on to govern the country.
Muluzi handed over the sword to Bingu wa Mutharika because they had a gentleman's agreement and all seemed rosy between them before that spectacular fall. The same cannot be said about Mutharika and Joyce Banda.
Congratulating Mutharika on being declared President was enough that JB could have done under those circumstances. Is Mutharika thinking about the insults and derogatory songs DPP women were throwing in the air about Joyce Banda on that day? Is he intoning that the former President should have handed over the sword under an environment of insults and verbal tirade from his DPP apologists?
The former President also explained that the SADC badge was stolen together with other items at State House, but Mutharika, again, chose to use this as an opportunity to slur the former president in his interview with New African magazine. This, to say the least, is pretty petty and obviously not presidential.
Mutharika's continuous use of the sword analogy to underline Joyce Banda's alleged insubordination to his administration has evidently lost its colour and verve. It comes across as just a Trojan horse meant to search for an alibi for her persecution. It is high time the president comes comes-off his hang mentality about Joyce Banda and focus on the business of running the country. This type of rambling only feed into the clanging and clutter his DPP government has become to be known for.
"I think we agree, the past is over. "  ― George W. Bush
Follow and Subscribe Nyasa TV :