The JB, Uladi fiasco: Exciting events in PP ahead of Malawi 2019 polls
These few days have been pretty eventful for the former ruling People's Party (PP), where things have been happening at a breakneck speed. The party's acting President, Uladi Mussa, made some very funny headlines when he boldly and brazenly announced his intention to wrestle power from the party's founder and former president, Joyce Banda, at the party's next convention.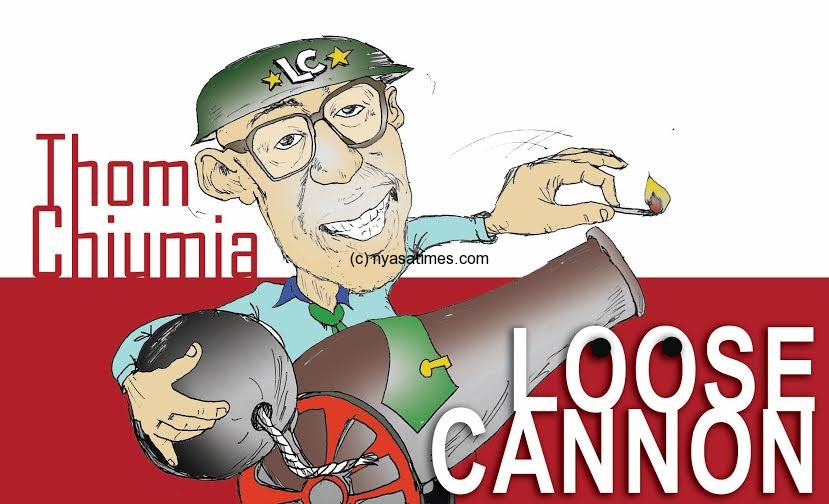 He claimed that after five years, Banda's tenure has expired, and accused her of running the party by remote control from her self-imposed exile.
Mussa also accused the former president of running the party as a family fiefdom by, among other things, harboring ambitions to annoint her son, Roy Kachale, who is MP for Zomba Malosa, as the party's presidential candidate in 2019, a thing he said runs counter to the basic principles of democracy upon which the party was supposed to have been founded.
He challenged Kachale and others to duel at the convention saying that is the only proper forum to choose the party's next leader and not imposing individuals on the people without going through the due political processes. He urged JB to come back home and appreciate things on the ground than just 'texting' instructions from overseas.
In reaction, People's Party's spokesperson, Noah Chimpeni laughed off Mussa's assertions and supposed that if what Mussa is saying; that JB's tenure had come to an end, it means Mussa's tenure had also come to an end as they run concurrently.
The party swiftly convened an emergency National Executive Committee (NEC) meeting and suspended Mussa. Of course, he neither recognizes the NEC nor his suspension. He claims he is the only one with powers to call for such a meeting, and that he is still acting president for the party.
Is this unexpected of Mussa? Not necessarily. Obviously many people could not have foreseen this, considering that Mussa became acting president for the party out of 'benevolence' of the very finger that he has now started to bite. He is there because Joyce Banda wanted it.
However, Mussa's track record speaks volumes of a power hungry politician who has been craving for political power for a long time without regard for the temerity required for such positions. Starting from his time in the United Democratic Front (UDF), Mussa has always considered himself big-gun politician who deserves big and plum political positions.
When the then UDF president, Atcheya, anointed Bingu wa Mutharika to be the party's presidential candidate in the 2004 general elections, there was need to choose his running-mate (remember Bingu was not given the freedom to choose his running-mate in 2004).
According to a source, the party wanted running-mate position to go to a practicing Muslim who must come from central region. There were two candidates to be considered for this post: Uladi Mussa from Salima and Cassim Chilumpha from Nkhota Kota. The party settled for Chilumpha as he was considered more politically savvy and with the right aptitude for such a senior position.
Mussa on the other hand was seen to be politically weak and not having the right leadership qualities to be state vice president. He was also seen as not commanding the level of following as that of Chilumpha among party members from the central region.
Uladi Mussa was also one of the first cabinet ministers in the first Bingu wa Mutharika cabinet, in fact, a very senior minister. Because of his closeness to Bingu that time, he became ambitious and harbored ambitions to be Bingu's running-mate in the 2009 polls.
He, however, became disgruntled when it became clear Bingu was not interested in him and his ambitions.
In between and around these times, Mussa has always lurked in the shadows until he found his Maravi People's Party (MPP). It became apparent that the party was merely established out of hunger for power and not based on any ideological grounding. Like other similar 40 + registered briefcase political parties in Malawi, the party quickly receded into the political distance and disbanded as quickly.
His rise to the position of acting president for People's Party therefore only gave Uladi the opportunity to quench his hunger for political position. Like a leopard walking stealthily in the shadows just waiting for an opportune moment to pounce on a prey, Mussa also thinks the prolonged absence of Joyce Banda is his opportunity to make the next ace move for permanent power in the party and fulfill his presidential ambitions for this country.
Whether Mussa's timing is correct or whether the opportune moment for him is genuinely opportune is neither here nor there, but the People's Party must recognize that it is in a precarious position. The prolonged absence of Joyce Banda has evidently created a leadership vacuum in the party, which Mussa is taking advantage of.
This country will be going to the polls in 2019, and all political parties that are looking to make a serious challenge on government are in high campaign gear. It also means any serious president of any serious political party must be on the ground to provide crucial strategic leadership for his or her party. It is hardly a scenario to be absent.
Joyce Banda must seriously come out of her political cocoon to either come back home or at least give credible reasons why she is still absent at this material time. She is not explaining and that is creating speculation (many of it very very negative).
Banda is also creating gaping gaps and loopholes that are not helping now, and would not be helpful for herself and her political party in the end.
This ought to have been time to 'regroup and rebuild' for the People's Party, not time to begin a dirty fight for leadership. People are laughing at PP.
Follow and Subscribe Nyasa TV :