Of Joyce Banda arrest warrant: An opportunity for Malawi to solve long-standing cashgate 'jigsaw puzzle'
Police in Malawi say they have obtained from the courts a 'warrant of arrest' for former President and leader of the People's Party (PP), Dr. Joyce Banda, announcing that investigations have found "credible evidence" linking her to the infamous 'cashgate' scandal, which she, herself, helped to unravel.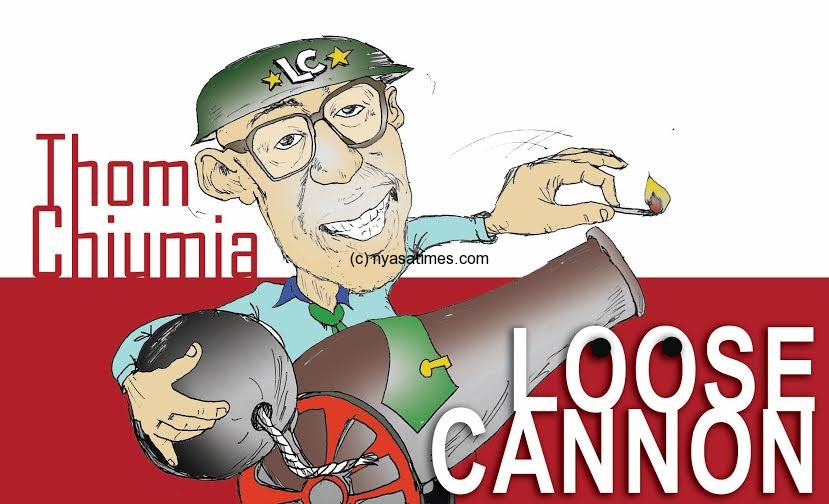 2019, the elections year, is around the corner. So, Malawians and the world, you aint seen nothing yet! This is the beginning of the start of Malawian ugly politics in the face of an impending election.
Whatever it is (we have heard of JB's alleged cashgate involvement for a very long time now), everyone's prayer is that this recent police announcement must not just be intended to deflect people's attention from the real pressing social and economic matters but a genuine attempt to solve this long-standing cashgate 'jigsaw puzzle'.
On the other hand, now that the police have finally come out of their cocoon and confirmed the long held fears that Joyce Banda may one day be indicted  on cashgate, let her now take that bold step and return home to face due process of the law.
It is a welcome development when JB's spokesperson and blood nephew Andekuche Chanthunya is quoted in the media that should the police officially communicate to the former Head of State on the same (not on social media), she is willing to "avail herself" and answer any questions in connection with the criminal charges as contained in the announcement.
Indeed, JB's return to Malawi will also be a huge relief to PP members and others that have prayed extremely hard for her return for a very long time.
The PP is almost extinct now, politically, and JB's return would obviously infuse some life into that party. In politics, a party without a leader finds it difficult to manage the party's relationship with its members, rank and file.
It will, therefore, be a moment of relief for the People's Party when its founder and de-facto leader sets her foot on Malawi soil, again, after almost three years in self-imposed exile overseas. Her mere presence in Malawi will certainly revitalize the PP and the party may be heading to the 2019 national polls as a political force to reckon with. Don't write JB off yet, she can move mountains on a good political day.
But more importantly, if Joyce Banda insists her conscience is clear, let her come and demonstrate the same and as earlier stated, no political motivation should be part of JB's indictment, including in other similar cases.
As a nation, let's all support the efforts by government to achieve progress and logical conclusion of all cashgate cases, including the maizegate scandal involving expelled agriculture minister, Dr. George Chaponda, among others.
Indeed, there must also be logical conclusion to former president Bakili Muluzi corruption case and all outstanding cases involving high-profile individuals both in the public and private sector.
This must be a time for cleansing the country of any unwanted and corrupt elements and as we always demand, as a people, there should be no sacred cows either those that stole in the past or those who are stealing under the present DPP government.
As a nation, we have heard enough political rhetoric as regards government's commitment to genuinely combating corruption. But to our disappointment, it is clear that many people are walking scot-free largely for belonging to the 'right' tribe or political grouping. It is now time that the fight against corruption and theft of public resources is completely detached from political and tribal considerations. Corruption is an evil that has to be dwelt with once and for all.
Are corruption cases in Malawi especially those involving prominent politicians aimed at correcting the evil that has aided the perpetuation of poverty or they are only brought forward to distract people's attention from prevalent government failure?
The biggest problem seems to be the fact that our leaders have largely been reactive rather than being proactive. Pressure from the donor community and the citizenly are what has largely driven the 'smokescreen' arrests of corrupt officials.
The warrant of arrest for Joyce Banda comes hot on the heels of the opposition's sudden rise to popularity as evidenced by the 'Ngabu' and 'Nkhota Kota' Malawi Congress Party (MCP) rallies. There is also talk about an opposition alliance ahead of the 2019 elections involving JB's PP and Dr. Lazarus Chakwera's MCP.
The noose seems to be tightening for the government and one suspects that the only way to relieve pressure, if history is anything to go by, may be the arrest of some prominent opposition leader.
Concluding that JB's warrant of arrest is politically motivated would probably be unfair, but demanding the conclusive end of the case would only be reasonable.
Accusations of JB being on the wrong side of the law have been longstanding. Malawians should no longer be taken for a ride. Let there be concrete evidence that lead to the just conclusion of this matter.
It's heavy, but I am able to carry it. Why? Because I'm an African woman. An African woman carries heavy loads anyway. That's how we are trained; we are brought up that nothing is unbearable. I use that now, positively. I use that now to have the thick skin that I have, and not fear, and move forward, and push; and push forward.–Joyce Banda
Follow and Subscribe Nyasa TV :