Of Joyce Banda's audio clip, her rants true or crap?  
We have just come from Easter Season when Christians remembered the death and resurrection of Jesus Christ -the son of God who died for everyone's sins and then came back to life three days later to defeat death and evil. So if you believe in Jesus Christ, you will have an everlasting life in Heaven.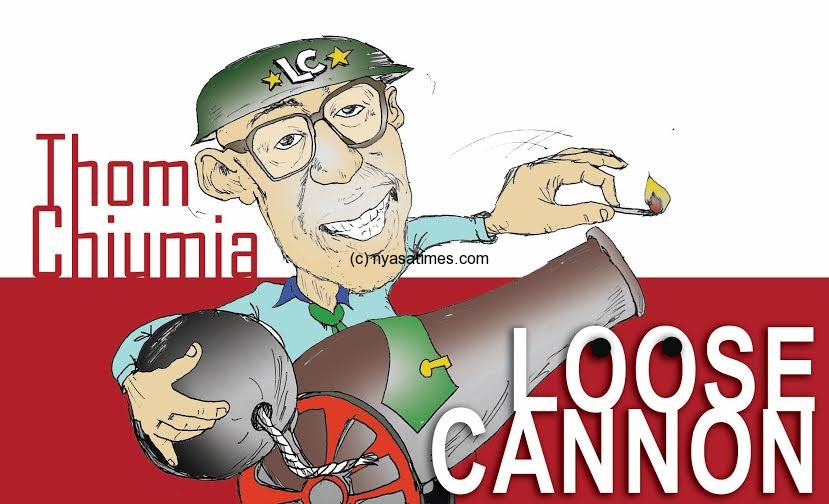 Jesus Christ is renowned among Christians the world over for his teachings about love and forgiveness. He is also renowned for his 'Parables', which he narrated to his Disciples to address various topics about positive Christian livelihood.
Today, Jesus' Parable of the 'Speck and the Log' comes handy as I discuss Joyce Banda and her audio clip circulating in the social media.
In Matthew 7:1-5, Jesus Christ tells his Disciples that: "Do not judge, or you too will be judged. For in the same way you judge others, you will be judged, and with the measure you use, it will be measured to you. Why do you look at the speck of sawdust in your brother's eye and pay no attention to the plank in your own eye? How can you say to your brother, 'Let me take the speck out of your eye,' when all the time there is a plank in your own eye? You hypocrite, first take the plank out of your own eye, and then you will see clearly to remove the speck from your brother's eye."
This parable was told as part of a larger sermon, in which Jesus was teaching His followers how to live their lives. The parable starts with a statement about what the parable is about. Here he gives the command, and embellishes with the parable to explain His point.
The command "do not judge" is followed by a warning "or you will be judged". Jesus explains what type of judging he is talking about through the parable "Why do you look at the speck of sawdust in your brother's eye and pay no attention to the plank in your own eye?" He is talking about the hypocritical type of judging that points out wrong in others lives and ignores the wrongs in own life.
A few days before Easter, Malawians woke up to an audio clip in which the immediate past President Joyce Banda is touting about her 'triumphant return' to Malawi after almost three years in self-imposed exile. In the recorded message purportedly intended for some People's Party (PP) members in the Northern Region, the former President makes strong corruption allegations against the governing Democratic Progressive Party (DPP).
The PP leader also accuses the DPP of stealing the vote in 2014 and that the DPP government has nothing to offer the people of Malawi owing to its lack of moral governing authority from the people of Malawi. She goes on to lament over what she calls DPP's 'political persecution' of PP leaders and that she is returning "very soon whether or not I face death at the hands of the DPP government".
Wait a minute, Madame President! You are a devout Christian. Did Jesus Christ not teach us not to "look at the speck of sawdust in your brother's eye before you pay attention to the plank in your own eye? Did He not teach us not to judge?
Despite being in government for only two years Madame President, your administration was marred with one of the worst corruption scandals in the history of Malawi's independence. Cashgate is intrinsically linked to your administrationt and that Malawians face most of the economic difficulties today because of cashgate. Donors fled this country because of cashgate.
Please, hear me right. I am not implying that the DPP government is the best thing that ever happened to Malawians. What I am saying is that it is blatant lie to suggest that this DPP administration does nothing in form of governance except for stealing public funds. The DPP has its own positives that I am aware the former President would obviously not be comfortable to talk about.
Your administration, Madame President was voted out on May 14, 2014 largely on the premise of cashgate where public funds amounting to about US$33 million were lost under your watch through fraud and money laundering. Malawians chose Professor Peter Mutharika and the Democratic Progressive Party (DPP) instead. JB came a distant third because even the Malawi Congress Party (MCP) candidate Dr. Lazarus Chakwera came second and the MCP became the main opposition party in Parliament.
JB got a meager 1,056,236 against Dr Chakwera's 1,455,880 and the winner, Professor Arthur Peter Mutharika's 1,904,399. This was one of the worst performances of a candidate who was in power. Actually, Joyce Banda was the first sitting President to lose an election in the history of Malawi's democracy and amongst very few in Africa.
Many cashgate suspects have  said the looting was  benefiting PP for elections funding  . It is therefore not clever enough, Madame President, to point an accusing finger at the DPP when your party  also has its 'stinking' skeletons in their cupboard.
The best and wise thing to do now as you return, Madame President, is to embark on a serious soul-searching drive to establish where you might have lost it in the period leading to the 2014 elections.
My free advice is for JB to start reviving the PP ahead of the 2019 polls instead of fighting the DPP. The PP hangs by a thread in as far as its political survival is concerned at the moment. The PP is almost non-existent on the Malawi political scene.
"What is obtaining, however, in this saga is a picture of a paranoid former Runaway love president evidently afraid of prosecution, tit-for-tat style, by her sworn nemesis whom she previously jailed when in power." Golden Matoga writing about Joyce Banda in The Nation under the title 'Runaway Love'.
Follow and Subscribe Nyasa TV :