K239m laboratories inaugurated at Malawi University of Science and Technology
The Malawi University of Science and Technology (MUST) will now be delivering laboratory sessions to students, thanks to the commissioning of K239 million state-of-the-art laboratories at the colleges.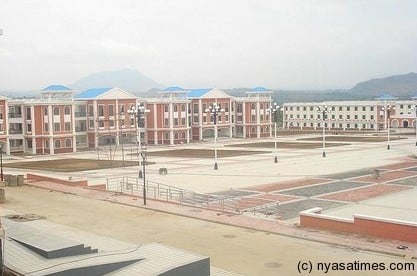 The three laboratories together with six staff houses were officially handed over to the college on Tuesday.
Last year, according to MUST Council chairperson, Dr Andrew Daudi, University's pioneer students were having their laboratory sessions from the Polytechnic, Chancellor College and College of Medicine, constituent colleges of the University of Malawi (Unima).
"This was an inconvenience to both the Unima colleges and MUST. For the Unima colleges, they had to alter their programmes to accommodate our students while for MUST, this was a drain on its resources as it had to pay for use of the labs, transport the students to and from and in the case of Chancellor College, find accommodation and provide meals for students.
"On part of our students, they were being forced to abandon other courses to do lab sessions, say for a week, to maximize the opportunity and this is not ideal as concentration levels get affected with information or knowledge overload. Now with our own laboratories, we will be able to have lab sessions when we need to and not when laboratories at Unima colleges are free," explained Daudi, who also led Council's first meeting earlier in the day.
He however said more labs and engineering workshops will be needed for the betterment of the students.
The initial budget for the six staff houses, whose construction works commenced in December 2013 and projected to be ready by April 30 2014,  was K144,550,529.77 but shot up to K150 million due to changes in design.
The laboratories' initial budget was K140,739,247.00 but doubled to K239,090,939.86.
"We need more labs and engineering workshops. This means that our students will still be on the road to access such facilities, especially engineering workshop, hence the need to work towards having our own," said Daudi.
He also said they will construct more houses so that critical staff members should be accommodated at the campus.
The college has over 100 staff members and most of them are reside in Blantyre.
He also disclosed that student enrollment is expected to increase following the introduction of two new programmes to the initial three Engineering Programmes in Biomedical Engineering, Chemical Engineering and Metallurgy and Material Engineering. These new science programmes are in Meteorology and Climate Science, and Earth Science.
"As such, we will be looking at Public Private Partnership arrangements to increase our capacity for student accommodation," said Daudi.
Follow and Subscribe Nyasa TV :