Larger than life entourage again! Malawi UN trip delegation
In reacting to President Peter Mutharika's move to blow over K300 million on a trip to the United Nations General Assembly (UNGA) with an entourage of 110 people, National Coordinator for Civil Society Agriculture network, Tamani Nkhono Mvula said: "With that amount, you can purchase 3,400 metric tons of maize, which can feed 30,000 people for at least six months and that's a lot considering the plight the country is in in terms of food insecurity. Government needs not be indifferent to the suffering of Malawians when making its decisions."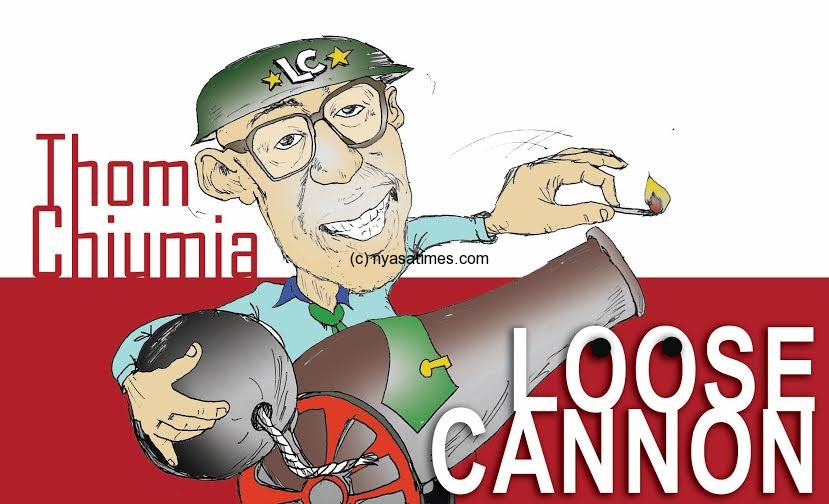 Dalitso Kubalasa, Executive Director of Economic Justice Network, wondered whether or not everyone going there will add value: "Is everyone going there going to add any value to the meeting, because like they say 'once beaten twice shy'; experience has shown us that many a number of times that our government has sent such entourages, we don't see any results because some of the people who are featured go there only for fun."
These are some of the sentiments that most Malawians have expressed to display their shock at this blatant and brazen disregard of the suffering of Malawians by President Mutharika.
Just as the economy is teetering under the weight of budget aid freeze by donors and 'systematic maladministration' by the DPP government, it is unthinkable and outright madness to blow such a huge amount of taxpayers' money on a trip that basically translates into a trans-Atlantic fete for pro-government chiefs and DPP bigots.
Last year, President Mutharika took a larger than life entourage to the UN and slept at Waldorf Astoria, one of the most expensive hotels in New York, blowing hefty sums of taxpayers' money in the process. But after the furor that the careless largesse with government money created, the last thing anyone expected of President Mutharika was a repeat of the same lack of financial discipline this year.
Going to UNGA for the first time as President of Malawi, maybe Mutharika could have been pardoned last year for overspending. He just got the job and was probably over-exited. But they say making the same mistake twice is a qualification of a fool. President Mutharika should have used last year's criticisms as a lesson to do the right things this year. One wonders whether or not this is a show of incompetence or merely executive arrogance. By now, President Mutharika ought to be beyond the excitement of a new job; he must be familiar with the systems of government operations and must have detailed knowledge on the status of the country's finances.
Just a few days ago, the President sounded an SOS to local and international donors to bail this country out in view of the looming hunger. He said this country needs in excess of K80 billion to procure maize and other foodstuffs to deal with this hunger. Does he believe anyone will come rushing with any assistance knowing the money would be blown the next day serenading traditional chiefs?
A week does not pass without the DPP government reminding us that it is in the midst of implementing Civil Service Reforms and that this time there is political will. Political will, my foot!
Among other things the reforms are meant to help government save government a lot of tax payer's money, which would be channelled to priority areas such as education and procurement of drugs in hospitals.
However, what would be the purpose of saving millions of Kwacha only to blown them the next minute? Does it make any sense to fire Principal Secretaries (PSs) and abolish Junior Certificate exams in the name of Civil Service Reforms and saving funds only to blow that money on a New York party with members of Mulhako wa Alhomwe?
Mutharika and his cronies better think twice on this one because it is making a mockery of his much-touted reforms. In fact, the reforms will only turn into another blank page (the number 80) if State House will remain untouched because it is the biggest culprit in as far as breaking its budget allocation is concerned.
It is sad that the voice of many Malawians appear to be landing on deaf ears. The Malawian economy is stuttering under the weight of economic despair and acute maladministration. Inflation has skyrocketed, interest rates are very high and unemployment has surged to unprecedented levels. A majority of Malawians cannot even afford two meals a day and service delivery has virtually ground to a halt.
The last thing Malawians would hope for is to see government taking the right direction (at least taking the right direction is not too much to ask for). Many well-meaning people, including the opposition and religious bodies, have tried to point President Mutharika in the right direction but it seems the President is firm on playing the lone-wolf in the wilderness.
The President should have delegated his Vice President or Foreign Minister to the UN to show solidarity with his suffering people. He did it with SADC in Botswana a few months ago.
In fact, his brother, the late President Bingu wa Mutharika did it by delegating him (Peter Mutharika) to UNGA the other year when prevailing variables were not permitting.
The President should be pre-occupied with the process of engaging various stakeholders to explore ways of getting the economy back on track. These should include opposition leaders. We saw many of such 'consultative' meetings during the era of the previous People's Party government.
She may have her own flaws but former President Joyce Banda consulted civil society leaders, politicians, religious leaders and others on a wide range of issues including on managing of the economy. This is how the Economic Recovery Plan (ERP) was hatched, and it was responsible for bringing the economy back on track after the ruins of the Bingu government.
The UN General Assembly must also be explored and its contribution to change our plight as Malawians deeply analyzed. It is time we rethink about our attendance of UNGA. Otherwise we will continue to flit around in economic doldrums as other countries waltz past us.
"We and other partners raised with the Malawi Government the likely criticism about the rumoured numbers going to UNGA, particularly at a time of severe budgetary and food pressure." – British High Commissioner Michael Nevin
Follow and Subscribe Nyasa TV :