Let's stop political brawling in Malawi: Get down to serious business
An air of resignation is reigning within Malawi. With no end in sight to the political brawling that has brought so much misery, people have shrunk themselves to mere frightful observers. Malawi is one of the poorest countries in the world and it seems its citizens have left everything to the hands of fate; they no longer care about their plight.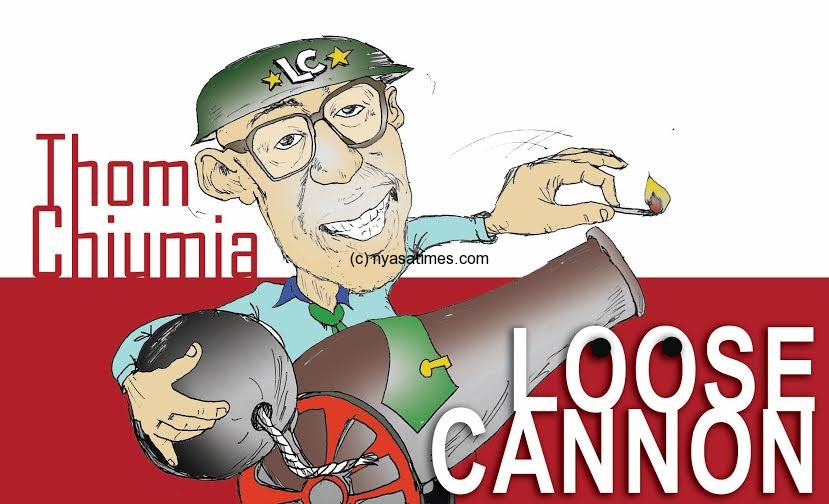 They live each day as it comes. Hospitals have no drugs and other necessities; there is no maize at ADMARC depots; inflation is very high and so are lending rates; tax body MRA is milking  small businesses or SMEs with unreasonable taxation; there is total desperation. People are now killing each other willy-nilly; dire poverty has forced Malawians to denigrate even the value of human life.
We are earning ourselves an accolade as one of the most docile nations in the world when all our neighbours are basking in economic glory. What is the problem? Is there need for a national reflection to find a lasting solution to this misery? Are our leaders talking to each other? Shall a day arrive when the head of state shall surprise everyone and announce that he has decided to work with all leaders, all political parties and all Malawians to change the status quo?
As it were, we are spending 90 percent of our time politicking instead of banging heads to find a way out of the social and economic quagmire. We ought to learn from the Asian Tigers; Zambia, Mozambique, Tanzania and more recently, Rwanda, about how countries can turn around economic misfortunes. Surely something has to be done and it must be done urgently.
It is an open secret that political cohesion in a multiparty democracy is a recipe for stability and progress but it seems our leaders are oblivious to this simple fact. Integration in national planning process, participation and accountability including provision of data to all stakeholders in all development efforts is prerequisite to progress.
The present situation does not offer any hope to the end of the misery. The blames and counter-blames in the political arena only aggravate the situation. We will forever be mired in this fixation of socio-economic problems if we don't take a deep and serious rethink into the manner in which we run our country.
From 2014 when the DPP took over the reigns of power, it has been a downward socio-economic spiral ever since. Their leader, the  President of the country, and his cohorts have not helped matters at all. Instead of engaging everyone in order to ease the situation, the government has engaged itself in a nasty blame game designed solely to run away from responsibility and in the process repelling the much needed help from the opposition.
Why is government so reluctant to swallow its own pride and accept that cash-gate is no longer a scapegoat for the failed economy? Political party destabilization and blaming parliament for overspending only exacerbates the situation. The reality is that there is no budgetary support and MRA is failing to meet targets. With failed domestic resource mobilization, how is the zero-donor budget going to work?
The wheels of the economy are at a standstill! People's hopes have completely receded; they sit cross-legged as politicians continue squabbling. But as they say, when two elephants fight, it is the grass that suffers.
There is untold misery out there that you can tell by just looking at faces of worried men and women who don't know where their next meal will come from. With the steady increase in commodity prices, household economies have spectacularly shrunk.
Perhaps it is about time government stopped operating like a black box. Open up and cast the net wider. Continually blaming others for Malawi's problem only forces them to always be on the defensive and fail to contribute positively. Destabilization of political parties drain them of the energy they need to contribute to the national cause. Accusing parliament top brass of overspending just to divert attention from our own failure won't get the economy back on its feet.
Government has to realize that it is the duty of the opposition to take government to task; to question all its actions that have not been accounted for. It is not for old grudges but for the greater good of the nation. The economic catastrophe is the problem of everyone and those feeling the pinch so much are those outside the government. Include every political party and politician who has valuable input.
Aid withdrawal is not new problem in Malawi; how did the others maneuver in such situations? Or what would they advise? The country needs their experience, their information, skills and expertise in whatever field. Stop the political bickering and get down to business.
Government is like an octopus. The President cannot be effective and efficiently run all its myriad parts especially in situations like these. Change the approach! Extending an olive branch on a political podium and despising the same opposition through presidential aides smacks of lack of seriousness.
In situations like these, accepting failure and embracing change maybe painful but nothing is more painful than getting stuck.  Seek help wherever you may get it. The country is running on the highest deficit ever and the World Bank says by the end of 2014/15 financial year, government had borrowed four times the amount approved in the budget.
Prices of goods are not stable. There is completely no hope for the better. Let us face it, the Minister of Finance is good but he is not better than others. The same applies to the others in a government that since its rise to power has not been able to make Malawians see a brighter day.
"Government's first duty is to protect the people, not run their lives." –Ronald Reagan
Follow and Subscribe Nyasa TV :