Malawi govt must consider pursuing serious land reforms that ensure equitable and just distribution
My heart goes out to the natives of the tea growing districts of Thyolo and Mulanje who, after years of a protracted land dispute with government on one hand and the 'foreign' settlers on the other, they still find themselves landless.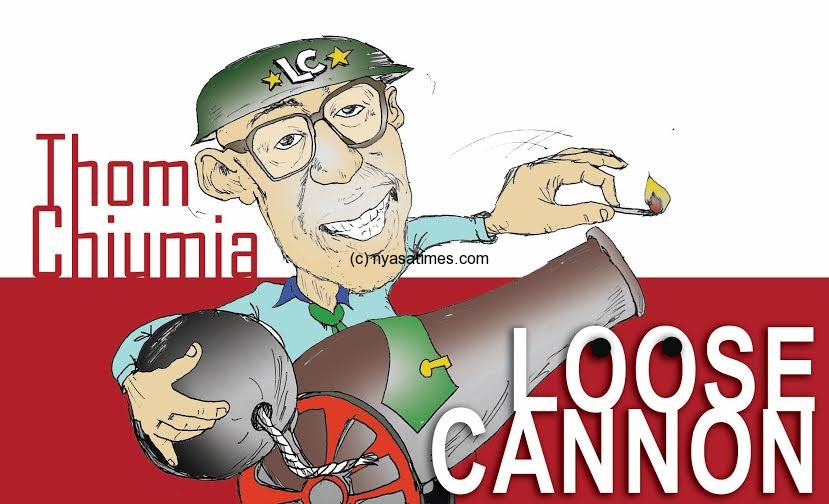 It is despicable that instead of working out a lasting solution to the drawn-out land disputes in Thyolo, Mulanje and other parts of the country, government has decided to fight in the corner of the 'foreign' settlers.
As much as we need foreign investment and the resultant development, this does not make indigenes second-class citizens; people who are only remembered as an after-thought. Malawi primarily belongs to Malawians and, therefore, they should be given first preference in everything, the land included, because they have no other place on this Mother Earth that they call their home.
In Thyolo and Mulanje, vast tracks of land that 'legally' belong to 'foreign' settlers have remained idle for many, many decades being held for speculative purposes when indigenes do not even have a square inch of land on which to erect their houses, let alone cultivate and or rear livestock.
Ordinary Malawians suffer from hunger for years on end for lack of land to grow maize and other crops for their own food and income. As a people, Malawians are already harshly condemned to perpetual poverty due to an ever-deteriorating economy. Land remains the only readily available resource on which poor Malawians can cultivate and produce food on to feed their families.
Seeing that government is doing very little or nothing about their plight, some people of Thyolo, acting under the banner of African Traditionalist Republic of the United States of Thyolo and Mulanje (MUST), invaded Comforzi Tea Estate and decided to distribute land contained therein amongst themselves.
The authorities weighed in and law enforcers arrested over a dozen 'land grabbers', including the self-proclaimed president of the newly created 'autonomous' and 'sovereign' African Traditionalist Republic of the United States of Thyolo and Mulanje (MUST), Vincent Wandale. The 'land grabbers' were slapped with various criminal charges, including those of "criminal trespass" and "illegal takeover of land".
The courts have been (thankfully) lenient with them. While the accused were convicted of the said charges, their 12 months sentences were suspended owing to their being first offenders and that the offences were mere 'misdemeanour'.
Whoever is to blame over this matter is immaterial at this point in time. What is crucial is that the government of Malawi must consider pursuing serious land reforms that ensure equitable and just distribution of land.
Yes, ordinary Malawians are too poor to manage vast land the same way estate owners do but they deserve sizeable portions of land for their own private use and survival.
Government must move quickly to examine the causes of land-related conflicts, not only in Thyolo and Mulanje, but across the country. The recent controversial Land Act is a case in point.
Many Malawians, including the Church, civil society organizations and opposition political parties, have spoken harshly against the Land Act that does not seem to address the long-standing land distribution problems.
Malawians think that very little is being done on the much-talked about assessment of leased land, which is supposedly for agricultural production but has been lying idle for many years.  Many Malawians suspect that government and owners of large tea and tobacco estates, in collusion with some corrupt traditional chiefs, are blatantly denying deserving Malawians their God-given right to their land.
It is sad that in some cases some individual politicians, in pursuing their parochial interests, make decisions that end up being identified as government decisions.
Land is an emotive issue and when not handled carefully, disputes over land ownership often-times result in unnecessary bloodshed and loss of property. There are many case-studies in Africa and beyond about how catastrophic land disputes can turn out to be when handled without due care. Zimbabwe is a case in point. Let us avoid this route by just being responsible enough to do the morally right thing
"When the missionaries came to Africa they had the Bible and we had the land. They said 'Let us pray.' We closed our eyes. When we opened them we had the Bible and they had the land."-Desmond Tutu
Follow and Subscribe Nyasa TV :