Malawi grand corruption: Let that axe fall on thieving ministers, Mr. President
It is not a secret that 'cashgate' was the worst thing to have ever happened on our soil since independence. We've lost our good reputation as nation; a 'God-fearing' one. Cashgate hit us in a bad way.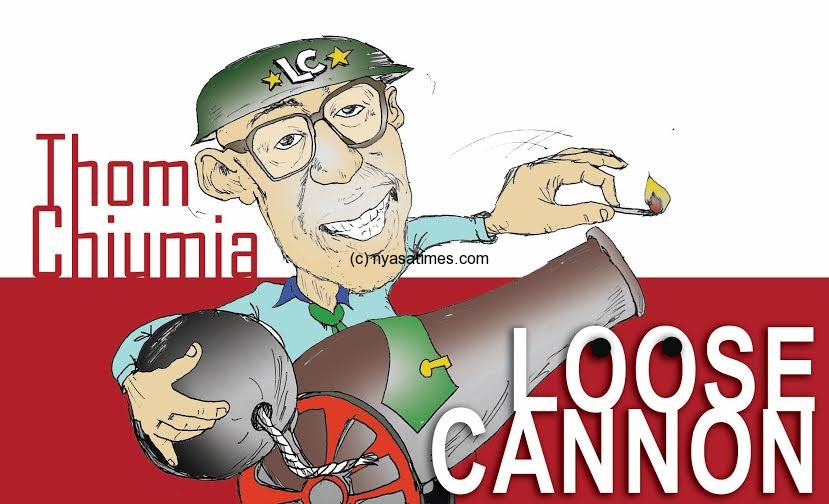 In 2013, when the problem was diagnosed, necessary and laudable corrective measures were set in motion in an attempt to curb the plunder of public money. The administration that time implemented an 'Action Plan' to fight fraud, theft and corruption.
As a result of the Action Plan, many people were arrested, tried, convicted and sentenced. Over 50 bank accounts were frozen; a total of 81 private companies were identified and profiled in connection with the investigations.
To ensure efficient and transparent public finance management, Parliament passed the Public Officers (Declaration of Assets, Liabilities and Business Interests) Bill, among other reforms.
Today, we seem to retrogress on the resolve we made as a people to deal with deep rooted fraud, theft and corruption in government. The DPP government and His Excellency the President, Arthur Peter Mutharika seem to cover up similar ills as evidenced by their 'inaction' in the wake of the  so called K577 billion audit report.
The deputy chairperson for the Parliament's Public Accounts Committee (PAC), Kamlepo Kalua has unequivocally said the President is "lying" when he claims he has not received the K577 billion audit report, at least the one that contains names of the seven 'rotten' ministers.
It seems APM, as the President is fondly called by his admirers, is ready to sacrifice this country and Malawians for the mere sake of protecting a few thieving individuals. The President has carelessly chosen this path even with the realization that Malawi's traditional cooperating partners are withholding budgetary support because of abuse of public resources as contained in the K577 billion audit report.
We all remember the great tenacity with which President Peter Mutharika and the DPP accused former president Joyce Banda of alleged involvement in the 'cashgate', including lying outright about some non-existent CCTV camera footage attesting to the same .
Now that there are revelations that his ministers allegedly abused and plundered public funds, why not act similarly?  There are high expectations among Malawians and the donor and diplomatic community in Malawi that the axe will one day fall on the concerned ministers.
If that ever happened, it would certainly raise President Mutharika's credibility not only among Malawians but internationally as well. Such action would strengthen government's position at the negotiating table with donors as it would be a display of genuine political will and commitment to fight corruption.
It worked for Bingu in the early days of his presidency before real political pressure kicked in and politics of patronage became paramount. It ended disastrously!
As Head of State, APM must desist from playing hide-and-seek on the important fight against fraud and corruption within his administration. The President must take the lead to rid his government of 'rotten' ministers, corrupt gangstares in the corridors of power and public servants who are not interested in serving the nation but wrongful self-enrichment.
We don't voluntarily resign in Malawi, Mr. President; we get fired. That's what your ministers deserve for the sake of Malawians.
The President must take politically risky decisions to expose fraud, theft and corruption for the benefit of Malawians. That is the only way APM will be able to salvage the little trust that is left in the people of Malawi amidst economic misery and hopelessness.
To Malawians, we must embark on a process of self-determination as a people and push our President and government to deal with all elements that plunder public resources, perpetually keeping our hospitals without basic medical supplies. General service delivery is hopelessly inadequate. Malawians' very lives are at risk!
"The ruling elite is showing diminishing zeal for fraud prosecutions, which have severely dented the country's reputation and cost it hundreds of millions of dollars in budget support funds. Yet the revelations keep on coming. A leak of the latest audit names serving cabinet ministers for participating in contract inflation and procurement fraud during the late President Bingu wa Mutharika's time in office." – Africa Confidential
Follow and Subscribe Nyasa TV :