Malawi oil exploration could be best economic growth catalyst
Despite the well-documented curse of 'black gold', it is an un-deniable fact that many countries around the world have reaped huge economic gains and continue to earn top dollar from their oil extraction endeavours.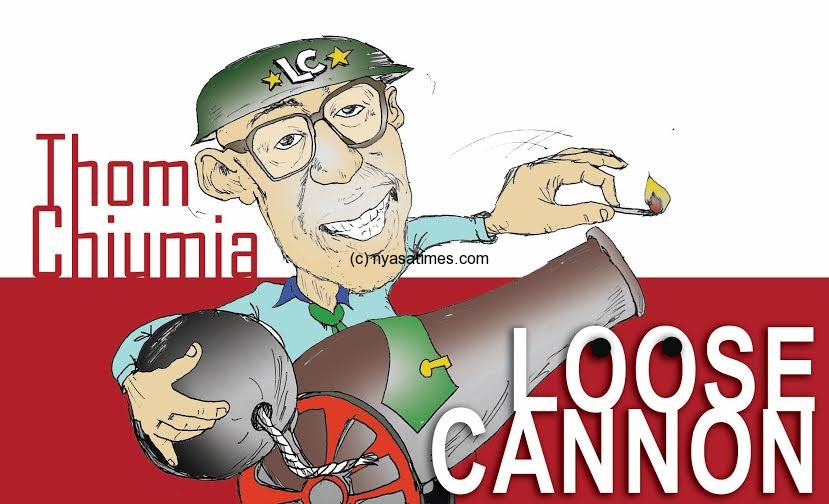 Oil is still a hugely sought after commodity around the world and will continue to be one of the most traded commodities for a long time to come.
At one point, many of the countries that are proud members of Organization of Oil Producing and Exporting Countries (OPEC), especially those from the Middle East such as Saudi Arabia, Qatar, Iraq, Iran, the United Arab Emirates (UAE)and Kuwait, among others, were just bare dry land where nothing grew. Today, this area is home to the some of the world's tallest skyscrapers; imposing shopping malls; stunning boulevards and attractive tourism flash points.
Life expectancy is also one of the highest in the world not to mention the vastly improved social conditions.
This development did not just come on a silver platter or materialize from the moon; it was made possible by proceeds from oil.
For over 50 years since Malawi earned self-rule and independence from the British, we have always depended on agriculture for domestic consumption and also for export to earn the much needed foreign exchange. For over three decades, Dr. Hastings Kamuzu Banda preached about agriculture as the only route through which this country could achieve the much needed economic transformation to attain middle income status. He glorified the use of the hoe and christened himself m'michikumbe nambala wani (number one farmer) to underline the importance that he attached to agriculture.
When we sit down today and reflect on agriculture and what Kamuzu Banda used to tell us; indeed when we compare Malawi to other countries with which we were at par economically, we begin to rue the road that we had taken. Whether the problem was in the single-minded focus on agriculture or how agriculture was practiced, it is not a secret that this country has not economically gained from agriculture in as much as it should have.
Five decades of exporting tobacco, tea and coffee, this country is still dancing to the tune of donors, and very vulnerable to economic shocks emanating from donor countries. Corruption is rampant and we are still always at the end of the queue on almost every human development index published by organizations such as the United Nations (UN).
It therefore came as relief when, not a long while ago, this country allowed some oil exploring firms to carry out oil exploration activities along the northern shores of Lake Malawi in order to establish the feasibility of drilling for oil in the long term. Although it now appears like the exploration has ebbed (maybe due to challenges that came with the activity such as a near fight with Tanzania), it is, however, the only way to go if we are serious as country about achieving meaningful social and economic development.
Experts believe Lake Malawi is sitting on potentially lucrative oil reserves, which, if properly exploited and managed, would help this country to make a complete turn-around economically. Oil brings in serious money and Malawi would earn billions of dollars in revenue through oil drilled from Lake Malawi. This revenue would come from selling of leases to oil companies, bonuses from companies bidding against each other and royalties from production activities. This money can then be invested to improve social services; accelerate infrastructure development and also strengthen democratic institutions.
The sum total in the end would be substantial economic gains and general improvement in the standard of living for Malawians. With good leadership this can happen in record time. However, others have highlighted the concept of 'resource curse' whereby instead of contributing to a stronger economy and prosperous society, oil trade result in the rise of fat cat oil barons, institutionalized corruption and environmental catastrophe while the general populace is left in the same, if not greater, poverty as before. In some African countries, the discovery of oil has even brought about civil strife, ending in full blown civil wars and loss of hundreds of thousands of innocent lives.
These scenarios should not deter our leadership from taking the 'oil path' but should serve as case studies or 'learning zones' for us as a country not to repeat the same mistakes but to maximize the benefits. President Arthur Peter Mutharika ought to have this in mind when guiding this country to configure its policy framework in order to create an enabling environment for oil exploration and eventually oil drilling for maximum economic gains. —  Follow @thomchiumia
"We can sit between active drilling operations in neighboring countries, complaining that it's too risky to develop our own resources while the world around us does exactly that."- Lisa Murkowski
Follow and Subscribe Nyasa TV :