Malawi down the slope of decline: Risky measures needed to addess BOP difficualties
In his intercession prayer, reverend Maurice Munthali of the Livingstonia Synod of the CCAP said Malawians must embrace a culture of hard work; desist from envy; and asked the God to endow Malawi with all blessings of prosperity and success.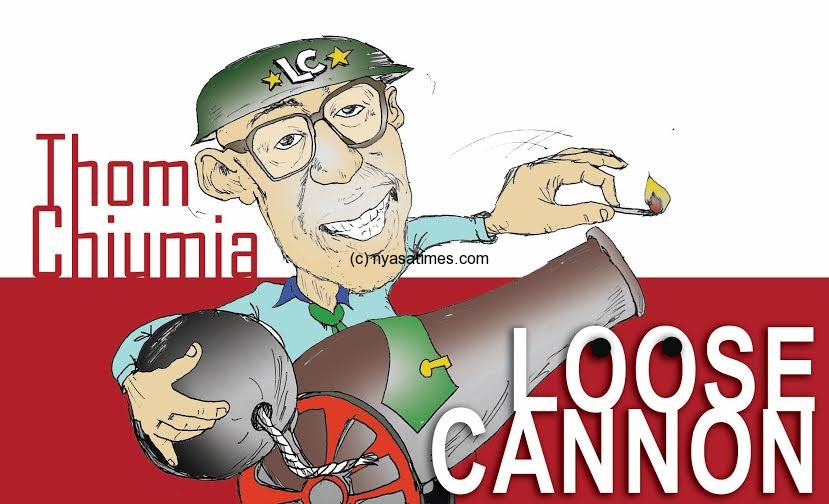 On July 6 of every year, since 1964, Malawians have commemorated the 'Independence Day'. The day has always been characterized by a national day of events replete with dances, military displays, football and netball matches, speeches and many more.
This year, government had directed that the day would not be accompanied by the usual pomp. Instead, a National Prayer Service would be all that would happen. This, according to the government of President Peter Mutharika, was meant to be an austerity decision in the face of deepening economic crisis. Extremely logical!
So, there we were, at Bingu International Conference Centre (BICC) on July 6, 2016, attending a National Prayer of Service in commemoration of the day we gained political independence from our former colonialists, the British. It was a colourful event by any measure. The gathering signified the unity of purpose that we, Malawians, enjoy. Malawi Congress Party (MCP) President Dr. Lazarus Chakwera was there; Sheikh Dinala Chabulika of the Muslim Association of Malawi and many other clergymen were there, too.
But some of us think that there is still more to be done than just prayers if our independence is to become meaningful.
While celebrating the 52nd anniversary of our Independence, we needed to take stock of our performance as a people in selected sectors of our country's development endeavour. As a people, we must put emphasis on mutual understanding, appreciate differences, and tolerate diversity in the multi-cultural environment we live in.
President Mutharika, sorry to say, failed to demonstrate in his speech during the ceremony, what measures we have in place, as a nation, to achieve a society free of poverty and underdevelopment. Regardless of the achievements that we celebrate, millions of our people are nowhere near being liberated from the scourges of poverty and lack.
Mr. President, fellow Malawians, we need an 'independent' Malawi that is able to produce sufficient food to meet its own requirements. We need Malawi where its inhabitants have money to buy water, electricity, food and relish.
Despite celebrating 52 years of independence, it is an open secret that the Mutharika administration has veered off the course in implementing economic and political reforms. This has led Malawi down the slope of decline.
President Mutharika must implement bold and politically risky measures to address Malawi's balance of payment difficulties and secure the free-falling economy. He must mend fences with friends and partners of Malawi and restore democratic governance, rule of law and respect of human rights.
The President and his administration must focus on eradicating poverty through economic growth and wealth creation.
To celebrate our independence in real terms, our rulers must transform the structure of the economy, promote the private sector in order to achieve high economic growth, escalate job creation and protect the vulnerable and excluded within a decentralized and democratic environment.
Government must ensure farmers' access to improved seeds, technologies and irrigation; engagement of a new crop of entrepreneurial leaders that are dedicated to the improvement of agriculture; building new value addition industries for agro-processing; undertaking business climate reform and attracting investment into tourism and mining sectors.
To all Malawians, let us become actors in the unfolding effort of eradicating the painful legacy of poverty, conflict and economic stagnation. 52 years of independence shall still be meaningless if millions of Malawians remain nowhere near being liberated from the scourge of poverty.
We must act with the urgency to give meaning to the country's liberation by freeing the majority of the population from the colonization of poverty. As Reverend Maurice Munthali and others preached, Malawians need to consolidate this hard-won freedom and realize our vision of attaining a better life for all.
Too many people are still poor. There are too many people without jobs. There are too many people without houses. There are still too many children who study under a tree. Many of our mothers are stilldying while giving birth.
There are also other problems we must confront together as they impact negatively on the standard of living of the people. We must act according to the call of unity of purpose to deal with these challenges. We must work together across the divide of politics for the good our nation.
It is a matter of urgency; Malawi must now be a united, just and democratic society, marked by economic recovery and eradication of poverty. Government must accelerate people's access, especially the poor, to adequate housing, health care, education, water and sanitation and electricity, among others.
We, as a nation, cannot achieve this if our rulers say one thing today and do another tomorrow. You cannot be saying of austerity measures today and fly out to Ethiopia tomorrow to receive an insignificant Doctorate Degree at the expense of the taxpayer.  Our President is already a professor. It doesn't just add up!
"Overcoming poverty is not a task of charity, it is an act of justice. Like Slavery and Apartheid, poverty is not natural. It is man-made and it can be overcome and eradicated by the actions of human beings. " – Nelson Mandela.
Follow and Subscribe Nyasa TV :