Malawi University of Science and Technology  to re-open on Wednesday: Water problem sorted
The Malawi University of Science and Technology (MUST) will re-open on Wednesday this week barely a week after the school was closed due to water problem.
Last week the school was closed due to water scarcity, a situation which forced the students to go on the street protesting over the poor water supply.
The school authorities indicated that the decision to have the University closed was due to the scarcity of water on campus as a result of the breakdown of the water pumps that supply the institution with water.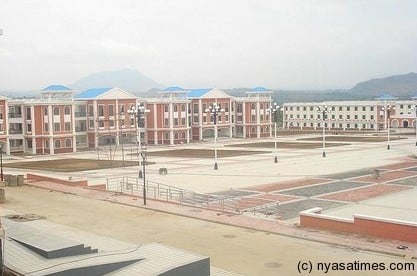 But in a statement monitored on the state owned Malawi Broadcasting Corporation on Monday, the school authorities said the water problem has now been sorted out.
"The water problem is now sorted out and students should report back on campus this coming Tuesday as classes resume on Wednesday.
"Transport will be available on Tuesday at the Illovo Roundabout in Limbe," the authorities have said in a brief statement.
The Minister of Education, Science and Technology, Emmanuel Fabiano told the media that the University authorities needed to resolve the issues surrounding the closure of the public universities since government is not responsible for ending all problems facing institutions of higher learning in the country.
He said university councils at the institutions are the ones responsible for resolving issues affecting the universities.
"We would like the universities to take full responsibility to manage the issues affecting the universities," Fabiano said.
He said government would only come in as a last resort after the authorities at the universities have failed to deal with the challenges.
Follow and Subscribe Nyasa TV :