Minister Kumpalume to visit collapsing public health service facilities
Minister of Health Peter Kumpalume says he will meet all district health officers to get first hand information on the fast collapsing public health services in Malawi and chat the way forward.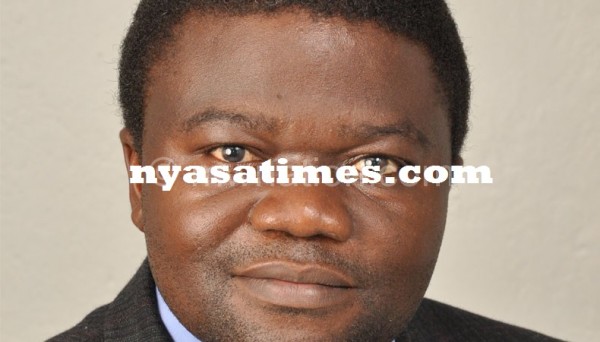 Kumpalume said he would like to meet all district health officers to tell them to exercise prudence and make good priorities as the economic situation might not improve soon.
"They should put to good use the money they have. There will not be a time when they will have all the money they need, this does not even happen in western countries," said Kumpalume in a radio interview.
His comments come at a time when the International Monetary Fund (IMF) has advised Malawi to cut its budget, which meets further cuts in budgets of critical services like health, education and agriculture which have been hit hard by the economic turmoil prevailing in the country.
Some Malawians on social media platforms have urged the government to cut MPs allowances and State House budget in view of the IMF demand.
Reports from Nkhata Bay say health workers are on strike demanding better welfare for both the workers and patients.
They said the low funding from government is virtually making it impossible for the health workers to provide better services to the patients.
In Mzuzu reports say Mzuzu Central hospital which has a K36 million monthly budget now gets less than K15m a month.
In Chikhwawa, reports say there is a rise in malaria cases of up to 45 percent yet public hospitals have no anti-malaria drugs.
Some Malawians speaking on a talk-show radio programme on Friday urged President Peter Mutharika to visit public hospitals to appreciate the dire situation.
Dorothy Ngoma, executive director of National Organisation of Nurses and Midwives told Zodiak Radio on Sunday that the ministries of health and agriculture are headed by well educated cabinet ministers with PhD degrees yet they are the worst hit and worst disorganised amongst them all.
Lilongwe Rural South MP Peter Dimba told parliament the minister of Agriculture Allan Chiyembekeza is the worst of all agriculture ministers in Malawi.
Follow and Subscribe Nyasa TV :