Mutharika must stop playing double standards on foreign trips, cashgate
It is not a secret that in the last 15 months, President Professor Arthur Peter Mutharika (APM) has attended SADC, COMESA and African Union (AU) summits (twice).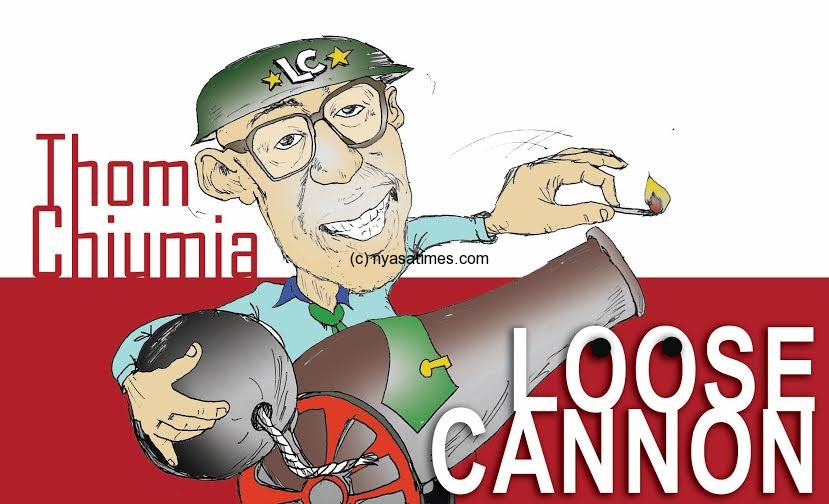 APM has also spent luxurious nights at the legendary, upscale and historic Waldorf Astoria Hotel, New York, in Midtown Manhattan while attending the United Nations General Assembly (UNGA) in the United States last year. I can bet he can't resist the temptation of having another go on Waldorf Astoria when the world converges on New York for another UNGA this month.
Larger than life entourages have accompanied APM on his foreign sojourns at the expense of the poor taxpayer and against the backdrop of a deteriorating economic order in Malawi, ranked the poorest country in the world by the World Bank.
The entourages have included women members of his Democratic Progressive Party (DPP) who have accompanied him to as far as New York. They have danced for him before world cameras while clad in blue party regalia. The more things change, the more they remain the same, so goes an adage!
In June, 2015, APM flew to Maputo to attend Mozambique's National Day Celebrations. Two months later, in August, 2015, the President delegated Foreign Affairs Minister Dr. George Chaponda to fly to Gaborone, Botswana to attend the SADC Heads of State Summit, on his behalf.
He claimed he will not afford to flying around when the Malawi economy is in bad shape owing to theft of public money at Capital Hill, popularly known as 'cashgate'.
Now wait a minute. Who does APM take Malawians for? Surely for fools, I suppose. When did our President know about 'cashgate' and that it had negatively impacted on the national economy because all along he has been flying around? In fact, the President has just returned from Dalian in China where he attended the World Economic Forum when the Malawi Kwacha continues to nose-dive against major world currencies.
His delegation in China was huge. He had invited remnants of the civil society to accompany him, including the remaining voice of the voiceless such Mr. Fryson Chonzi, who this far appeared one of the strongest who would refuse to be bought at any cost.
The President will in the next couple of days be on the plane, again, heading for New York for UNGA on a completely taxpayer-funded trip. My goodness!
So, all talk about austerity measures and failure to travel to Botswana for the SADC summit is about playing double standards. APM is simply being pretentious and sending wrong signals to Malawians and Malawi's cooperating partners to attract undeserved goodwill.
The President doesn't simply care about the serious economic malaise that has attacked the very livelihood of an ordinary Malawian. Today, an ordinary Malawian has to grapple with the disturbing effects of frequent electricity blackouts, water shortages, rising commodity prices, shortage of medical supplies at public medical facilities, drastic cuts in food rations at hospitals and the list is endless!
One may ask, when APM talks about 'cashgate' having negatively affected the economy, which cashgate is he referring to? Is it the K24billion 'cashgate' of 2013 that the Joyce Banda administration investigated through Baker Tilly or the K577billion currently under investigation, that happened between 2009 and 2012 when his brother late Bingu wa Mutharika was President and he was Minister?
Under APM's watch, an Anti-Corruption Bureau (ACB) senior official Isaa Njaunju was brutally murdered and very little seems to happen to bring the murderers to book. This has raised eyebrows of Western ambassadors that someone may deliberately be interfering with the process with a view to pervert the course of justice, the rule of law and good governance in Malawi.  As this is not enough, robbers broke into the house of a German embassy staff to steal documents related to the K577 billion 'cashgate' audit.
Memories are still fresh that in 2011, late President Bingu wa Mutharika did not attend UNGA following some worst economic challenges that time.  What is going to take APM to accept that he has taken our country to the lowest level ever and that it is not time to bury his head in the sand?  When is APM going to understand that as a leader, he needs to make sacrifices and he must appear to be suffering along with Malawians other than jumping from one Mapwevupwevu to another.
APM must sit up and listen to experts on how best he can repair the economy. Instead of wasting time accusing his predecessors for the current economic mess, APM must go to work. Instead of attending UNGA and meeting provincial premiers in Dalian, China, APM will do Malawians a huge favour if he speeds up investigations into the death of the policeman who died at Goliati following DPP-orchestrated political violence. The police told us they had found the deceased mobile phone with an employee of Ndata Farm, which is clue enough.
Malawians deserve to know why Mr. Njaunju of ACB was brutally killed; we must know who broke into the German's residence in Lilongwe to steal the K577billion investigation documents.
"Promising too much can be as cruel as caring too little." –Bill Clinton
Feedback: [email protected] ; Twitter: @thomchiumia;  Instagram: Thom Twee; Skype: Thom Twee
Follow and Subscribe Nyasa TV :