Mutharika should not resign, 'asova'!
I respectfully differ with furious calls from some sections of the civil society that APM – thus Arthur Peter Mutharika – Malawi Head of State, should step down.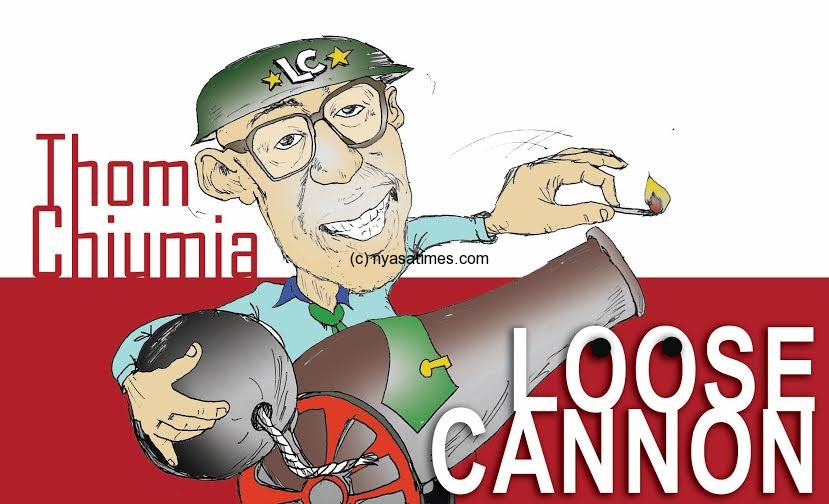 The activists argue that Malawi cannot continue with a President who fails to bail out Malawians from numerous challenges including dwindling of health, education, water, power, and road networks services, scarcity of the Malawi Kwacha, skyrocketing prices of goods and services and a cloud of uncertainty over Farm Input Subsidy Program (FISP) in the agriculture sector among others.
I strongly believe that the President should hang in there.
And I only buy the line of argument by the CSO's that challenges Mutharika to take charge of state affairs by fixing the social-economic turmoil the citizens are facing.
Yes APM got angry this other day when he was addressing a news conference, banging tables and went on ng'we, ng'we, ng'we lingua.
It was uncharacteristic of APM to be arrogant and talk about his wealth at the news conference.
Malawi is facing huge problems. Actually the country is in trouble and Mutharika says it himself that we are broke. Malawians need to see the President take part in austerity and not boasting that he can't stop travelling in jet because it befits the presidency.
Malawians want a President who will share their suffering.
Has APM crossed the line like his brother late Bingu wa Mutharika to deserve resignation as CSOs are demanding?
I think not. He should be calm in face of crisis, as a proper captain of a ship is supposed to behave.
If I were APM, I would hire a proper communication team. The UN debacle was about failure of communication and that failure is still there despite the disastrous news conference which did nothing to put the matter to rest.
Malawians do not have the list of those who travelled to UN. The President waved a list but it was not given to the journalists who gathered.
There are also positives to look at the news conference. A change from a culture of presidential press rallies where party zealots outnumbered and intimidated the scribes. Still, more need to be done to ensure journalists are given ample time and 'freedom' to grill our leader.
And President Mutharika has sworn his commitment and leadership in the struggle to end corruption – a campaign essential to the future well-being of the country. Like charity, political morality begins at home – and it never comes easily. APM should ensure to be on top of his game to crackdown on wrongful self-enrichment within the rank and file of his administration other than selective prosecution targeting at political competitors and amnesty to corrupt fat cats in blue camp.
I encourage the CSO's and my media colleagues to continue the watchdog role and the opposition to ensure active checks and balances.
Mutharika should not go, he should fix the problems , roll out his manifesto pledges and let's judge him at the end of his term.
I look forward to three more years of governing of Mutharika. As for the crippling economic crisis the country faces, asova!
"I will not pursue trickle-down economics, but will implement bottom-up economics aimed at getting the poor out of poverty into prosperity." –President Peter Mutharika
Follow and Subscribe Nyasa TV :