NRWB, Sawa Group should be investigated by ACB over allegations of corruption in Mzimba water project
Many Malawians of goodwill are extremely concerned about credible allegations of the awarding of the Mzimba Integrated Urban Water and Sanitation Project by Northern Region Water Board (NRWB) and the grave mathematical error in it. There is need for   a full, thorough Anti Corruption Bureau (ACB) investigation into the corruption allegations, with full civil society oversight.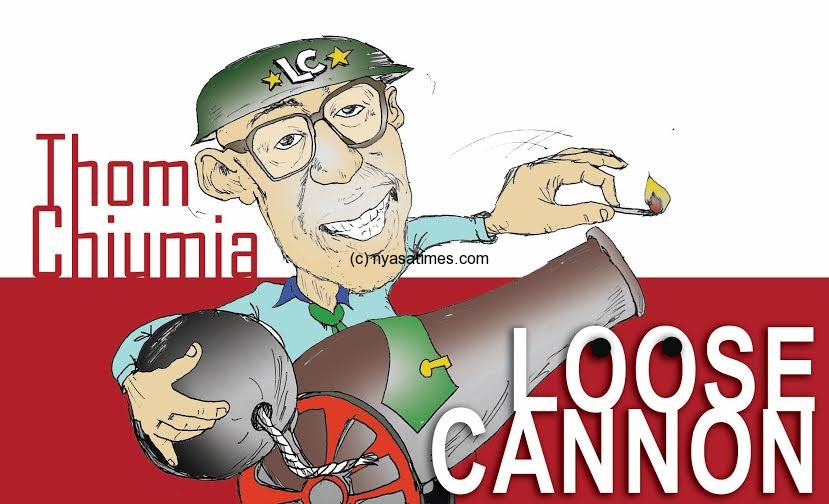 NRWB awarded Sawa Group Limited the contract after their bid was at $10.1 million (about K7.5 billion), but NRWB said it noted an error which it calculated resulting into an addition of $4.6 million (about K3.3 billion), making its price $14.7 million (about K11 billion).
And bidders have been on record complaining that they were never given transformer specifications in the instructions to bidding document.
A contract award disclosure advert NRWB published in the press on April 21, 2017 indicate that that all the other five bidders, apart from Sawa Group, did not make it because they did not provide the specifications and manufacturer's authorization for transformers.
The companies which bid for the Mzimba integrated urban water and sanitation project include, Jos Hansen & Soehne GmbH/JR International Bau GmbH (Germany) provided a bidding price of $15 .8 million, Plem Construction-HE Jackson JV (Malawian) provided a bidding price of $10.3 million, Sogea Satom (French), provided a bidding price of $24.9 million, Raubex Construction Pty Limited (South African), provided a bid price of $21.8 million, Stecol Corporation (Chinese), provided a bidding price of $15 million.
NRWB dismissed these 'allegations' insisting that no procedures were flouted. And NRWB has the full weight of the Parliamentary Committee on Government Assurances and Public Sector Reforms which says most of the criticism about the awarding of the Mzimba Project is a result of frustration and jealousy from unsuccessful bidders. –My foot!
Wait a minute, Parliamentary Committee on Government Assurances and Public Sector Reforms are not experts in forensic investigations and Committee chairperson Harry Mkandawire remarks after leading a delegation of his committee to the site, claiming that there were some individuals who have been paid by some of the unsuccessful bidders of the contract to frustrate the project, is but an opinion not backed by objective material facts.
What is needed is that fiscal investigators and corruption busters should move in on serious suspicions of an 'Arithmetic error'.
NRWB claims the Arithmetic for the bid submitted by Sawa Group Limited ($10, 139, 253) was not correct as the sum did not include bid prices for bill items amounting to $4, 399.58.
"When 10 per cent contingency is added, the total error becomes $4,610,539.54. To correct error, $4,610,610,539.54 was added to the read out bid price for Sawa Group Limited at a contract of $14,749,792.84."
"Contract amount can either be higher or lower than the bid price depending on the discovered Arithmetic error. Of course where there are no errors, contract amounts are equal to bid prices," NRWB states.
Mathematical errors in procurement are possible, yes, but they cannot be given a blind eye. There are more questions than answers on this project.
This matter should not just be wished away.
The mathematical error and the questionable bidding process are serious and risk gravely undermining the credibility of the NRWB, as well as Sawa Group Limited. It is essential that these allegations are investigated thoroughly and impartially.
A thorough investigation is essential to restore NRWB and the contractor's credibility.
The ACB should include a mechanism of civil society oversight of the investigation to ensure its full independence and impartiality.
The project is financed by the African Development Fund $5 million (about K3.7 billion), Organisation of Petroleum Exporting Countries (Opec) Fund for International Development $14.85 million (about K10.6 billion) and the Government of Malawi through NRWB $3 million (about K2 billion).
Project components includes installation of 31 kilometres of pipelines to convey water to five storage tanks across Mzimba town, construction of operational buildings and staff houses besides improving waste management.
Commitment to the rule of law, integrity, transparency, and public accountability should be effectively enforced.
If investigators will spare NRWB and Sawa Group Limited on this 'mathematical error' and bidding scandal, reputational damage may become irreparable.
"Corruption is the enemy of development, and of good governance. It must be got rid of. Both the government and the people at large must come together to achieve this national objective."– Pratibha Patil
Follow and Subscribe Nyasa TV :