Of APM's talk to Malawians through MBC: Go for HEQs in Parliament
Last week the tax-payer funded MBC Television launched a new programme called "Talk to the President" intended for President Peter Mutharika to answer boiling questions on several issues of national concern once a month. -Malawians should see this empty gesture of APM to talk to Malawians for what it is—an empty PR stunt to yield propaganda.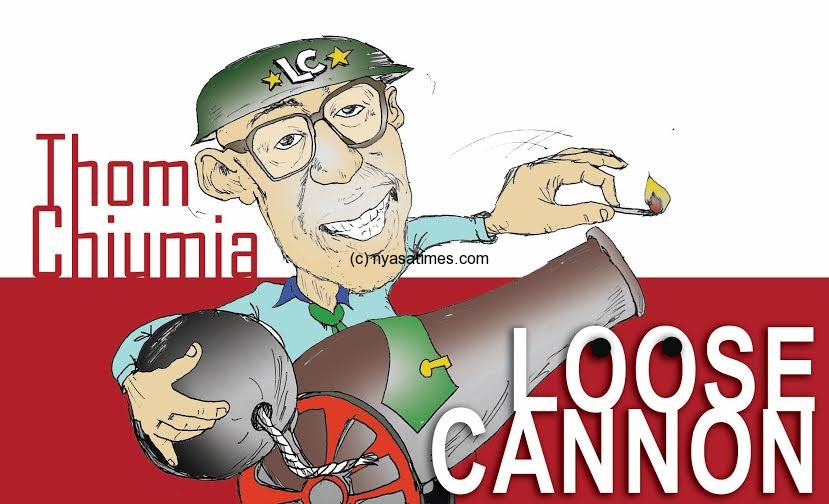 MBC is a mouth piece of the governing party and now its DPP. It is staffed with people in management low in qualification but high in DPP sycophancy from its CEO, my good friend Aubrey Sumbuleta down to the cleaner—their veins flow with DPP blue blood.
'Talk to the President' will not be credible on MBC. The questions to APM will be scrutinized and sifted through and only those that sing praises for the President will be allowed to go through
Besides the program is pre-recorded so it will be heavily edited to present a false image with a view to cheat Malawians and paint false picture that we are in safe hands and we have a captain on the deck.
If its media interviews, the Head of State can do better to get live interview on Capital FM Straght Talk, Zodiak's Tiuzeni Zoona, Nation newspaper interview, Malawi News 'Hard Talk' and even Nyasa Times one-on-one and get genuine probing questions.
All Malawians whether DPP or otherwise are facing an uphill battle just to survive. The economy has tanked, the kwacha is galloping northwards and goods and services are increasingly becoming beyond the reach of the majority of the population
Security has disappeared and people are being killed in broad daylight for their cars and money.
These are some of the real issues that Malawians would want to engage their President through a medium that they can trust and MBC is not because it specializes in sycophancy.
The framers of our Constitution envisaged the need for a president to talk to Malawians who happen to be his or her employers. That is why it provided that he meets their representatives and answer questions in Parliament.
Every president since 1994 has played clever and has refused to appear before the people's representatives. If my memory serves me right only Bakili Muluzi appeared early on in his presidency in 1995 and the rest have played hide and seek with Malawians.
It is regrettable that our leaders have constantly refused to come to Parliament for His Excellency's question time (HEQs) from MPs when it is in the laws of the land that they should answer questions from people's representatives.
If APM wants to do it then let him do it through to Parliament and not through a radio station that he controls by virtue of being President.
He should man up and face Parliament in holds barred atmosphere and face the Kamlepo Kalua's grilling on Mapwevupwevu and the Lazarous Chakwera's on 'baby sitting'. Otherwise Malawians are not prepared to be cheated.
Mutharika emulate the example of South African president Jacob Zuma who face his Parliament knowing fully well that he is going to meet the unpredictable Julius Malema and his band of leftists who will throw decorum out of the window just to make a point.
That is being man enough. Cowardice should not be tolerated
"Let us never negotiate out of fear. But let us never fear to negotiate." –John F. Kennedy
Follow and Subscribe Nyasa TV :