Of Mutharika and Malawi 'UN' fiasco
President Peter Mutharika and his larger than life entourage are back from the United Nation General Assembly (UNGA) after momentarily escaping from the land of wanton poverty. The merry-making and enjoyment around the pubs of New York by hangers-on have surely come to an end. It is now time for some reality check.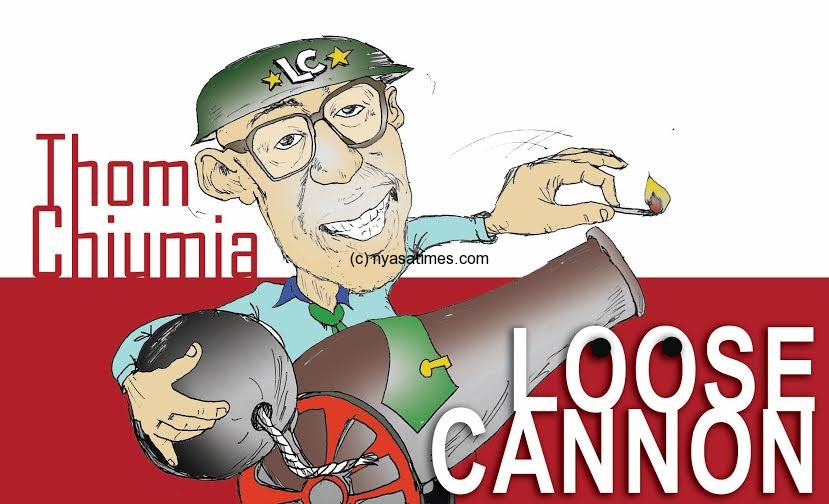 President Mutharika was accompanied by 115 individuals in total amidst the country's dry coffers and cries for assistance from local and international donors in light of the impending hunger. His entourage comprised of chiefs and party officials, some of who don't even know what the heck United Nations is.
Mutharika also hired a private jet (there has been haggling between government and Zodiak Broadcasting Station (ZBS) on whether it was hired from South Africa or the United Kingdom) for the trip, spending in excess of 200 million Kwacha in hiring fees. This is obviously outrageous and smacks of high degree insensitivity by President Mutharika and his DPP government. It, once again, highlights this government's lack of 'ear' to heed bilateral and multilateral counsel on economic management. It also underlines executive arrogance and President Mutharika's disconnect from the suffering of a majority of Malawians.
But perhaps the icing on the cake on this whole UN fiasco has been the comical manner; almost nonsensical attempt by Minister of Information and Tourism, Jappie Mhango, to douse the fire and put a spin on the backlash that Mutharika's trip has generated.
Mhango is new at the Ministry. It is therefore not a surprise that he appears not to know anything and obviously struggling for small details. He rushed to government-controlled MBCTV to refute allegations that government had hired a private jet from the UK for the President's UN trip. He clarified that the plane was actually hired from South Africa and not the UK. He also said President Mutharika only approved 18 people to accompany him to the UN and had no idea who might have slotted in the other names—the 97 names.
Mhango's refutations were buttressed by a badly constructed State House Press Release, which accused ZBS for nursing a 'loathing for Peter Mutharika'. One wonders what goes inside the heads of the people that are calling themselves leaders of this country.
The questions that come to mind are: Is Mutharika really in control of government? Does it mean of all the concerns that have been raised by Malawians; all what the whole Minister of Information could come up with was a clarification of where the plane was hired from? Is Mutharika thinking he is lording over a bunch of kindergarten kids? This is no laughing matter and Malawians must begin to be worried indeed. Worried because it appears there will be a long and bumpy ride ahead.
The International Monetary Fund (IMF) has just announced that its programme with Malawi is off-track and will not be disbursing the next tranche of 20 billion Kwacha, which they were about to release this month. It is frustrating therefore that all what government could think of is to talk about where it has hired an expensive toy for Mutharika's fun ride. Malawians are already going through tough times. Inflation is currently hovering at 22% and still rising; prices of essential commodities are already beyond the reach of a majority of Malawians. Daily living has become a nightmare and not fun for the average person.
The least Malawians could expect is for government to be serious and get down to real business. The least one would expect is for President Mutharika and his Minister of Information to put aside their useless spinning and work for the best interest of Malawians. Time for political correctness is long gone.
And what happened for the President to just sneak into the country without holding a news conference to clarify some of the burning issues? At least, he should have had the courtesy to inform Malawians about his UN accomplishments and challenges. The news conference should also have given the President an opportunity to set the record straight especially regarding matters surrounding his large entourage to the UN and the hired jet. What was the President running away from? Afraid to face tough questions? This is exactly the behaviour that is creating space for speculation. Perceptions are created through well planned and executed communication.
In the absence of information, communication will still happen anyway only that it won't be the communication Government wants. President Mutharika is surrounded by terrible communicators and his government will continue fire-fighting for the rest of his presidency.
In this context, what the people will remember about this UN trip will be the larger than life entourage; they will remember his bland lecturers to empty halls.
Obviously Mutharika's army of advisors are sleeping on the job. Somebody needs to be fired, and when that happens we will know the president is in business. The jury is already out and at this pace, President Mutharika better start preparing for real pain in 2019. The judgment will be crude and unapologetic. That time, Jappie Mhango will be incapable of putting a spin on anything, not even fishing out an old picture of a Boeing 747 purportedly hired by Kamuzu in 1982 as justification for Mutharika's hiring of a Bombardier private jet from the UK (or is it from South Africa) to whizz him to the UN.
"A lack of transparency results in distrust and a deep sense of insecurity. "-Dalai Lama
Follow and Subscribe Nyasa TV :