Precedent has been set: Malawi MPs must probe into the depths of maladministration, mismanagement and looting of funds
On Wednesday, February 8, 2017, Honourable Dr. George Chaponda, MP, the suspended Minister of Agriculture, Irrigation and Water Development and former Leader of the Government Business in Parliament, appeared before a joint parliamentary committee that is probing into the controversial maize procurement from Zambia.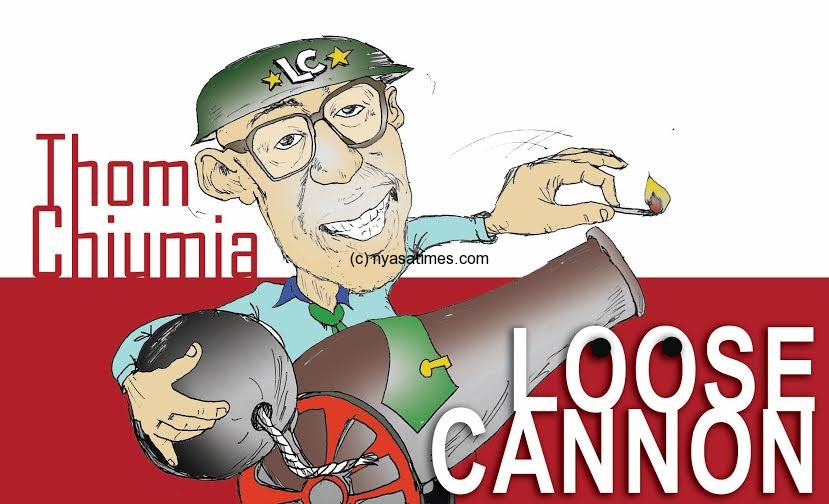 Under Section 60 (3) of the Constitution, the National Assembly has powers "to conduct investigations and exercise the power to subpoena the attendance of any person or office holder whosoever as required in connection with the prudent exercise of the respective functions of each Chamber". This is what Malawians witnessed on Wednesday, live on Zodiak and Times television networks.
While the above constitutional provision has existed since 1994, the Chaponda inquiry was the first one involving a highly-placed public officer, at least one beamed live on television networks in Malawi. That rare spectacle opened a new chapter in Malawi's democracy book, where parliamentary oversight was confirmed as one of the main core democratic roles of parliamentarians.
Indeed, it is the duty of parliamentarians to require the Executive Branch to follow the rules related to financial operations, and for the government to openly report to Parliament on its exercise of the Executive's powers and approved public resources. This has been lacking for a long time in Malawi and the Executive, particularly presidents, have taken actions and decisions that run counter against the law while Parliament watched by.
I don't intend to dwell on the performance of the joint committee in attempting to establish the truth surrounding the controversial maize deal neither am I interested in discussing whether or not Dr. Chaponda exonerated himself from the barrage of public attacks for his alleged involvement. I am here to applaud the efforts by our MPs to turn our parliament into some semblance of a functioning arm of government in a thriving democratic set-up.
Indeed, this is a good beginning. It has to continue for the benefit of our nation. The Kamlepo Kaluas, Chidanti Malungas, Tumpale Mwenifumbos, John Chikalimbas and all MPs must continue to carry out such noble duties and responsibilities like reviewing government revenue and expenditures; and legislation and other parliamentary rules establishing government financial control practices, procedures to account for and report revenues and expenditures.
Parliament must take a step further and ensure that all cabinet ministers whose names repeatedly come up in connection to corruption, fraud and theft of public resources must face inquiry into their fitness to hold office.
The precedent has been set. Our Parliament is supposed to probe the many cases of abuse of public funds and resources, which have beset our nation, severely impacting on national social and economic growth.
Our parliamentarians must probe into the depths of maladministration, mismanagement and the looting of funds, especially in light of the existence of a toothless anti-corruption watchdog, popularly known as ACB. The Anti-Corruption Bureau in Malawi acts like a gang that protects the interests of those in government or individuals and groups that are politically-connected.  What does one expect from ACB whose head is an ardent rank and file member of the governing Democratic Progressive Party (DPP) of President Professor Arthur Peter Mutharika?
Indeed, it is pure day-dreaming to expect an ACB boss who is appointed by the Head of State and rubberstamped by Parliament dominated by governing party MPs to question the president or his 'boys' on allegations of corruption. Not in Malawi.
In that case, parliament has to come in and fill the law-enforcement gap that has existed since the ACB was enacted in 1995. The ACB has nothing tangible to show in form of major successes in line with its mission "to prevent and reduce corrupt practices in Malawi and its vision is to eliminate corruption in all its forms in order to enhance the socio-economic well-being of all the people of Malawi".
It is now patently clear that the ACB only serves to protect the interests of the DPP and President Mutharika as can be proved by its inaction on many serious financial scandals, including the latest 'maizegate.
To borrow Honourable Dr. Chaponda's assertions, Malawi is a house that is seriously burning with corruption, fraud, nepotism theft, hate, greed and a devastating social, political and economic state of affairs. Time is now that our Parliament, through its constitutional oversight powers, helped us, Malawians, to extinguish this raging fire.
"It always seems impossible until it's done."- Nelson Mandela
Follow and Subscribe Nyasa TV :