Recipe for civil war in Malawi? Chakwera should rethink his 'complaint' approach
People often want to complain about something but in most cases, they are not sure anything positive will happen when they complain. Others do not actually know how and when they must complain and to whom, in the first place. Many people believe that making a complaint actually won't make any difference, that nothing will change, so what's the point complaining?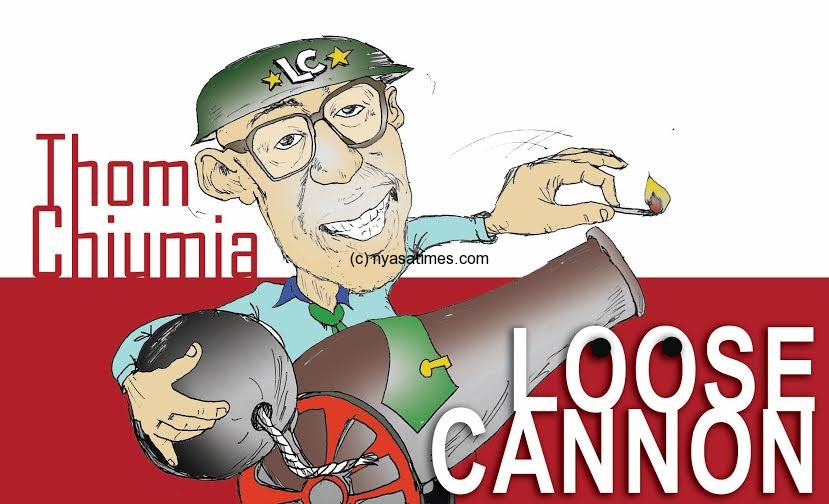 Well, president of the Malawi Congress Party (MCP) and leader of the opposition in Parliament, Dr. Lazarus Chakwera is an exception. He complains when he feels like complaining. The only problem though is that he may not know how to complain; when to complain; and whom to complain.
For example. Chakwera recently pushed a missive to the diplomatic community in Malawi regarding alleged 'electoral misconduct' by some governing Democratic Progressive Party (DPP) officials ahead of the Nsanje Lalanje parliamentary by-elections.
The constituency fell vacant following the death of its parliamentarian, Sam Ganda, earlier this year. Malawi Electoral Commission (MEC) set October 17, 2017 for parliamentary by-elections in Nsanje Lalanje as well as in Lilongwe City South East Constituency. The latter became vacant through a court order following a legal complaint by MCP's Ulemu Msungama over the May 2014 results, which were in favour of DPP's Bentley Namisasu. The courts ordered a re-run.
Six weeks before these crucial by-elections, the 'political gymnastics' between the main contesting parties, DPP and MCP, have began. The political temperature promises to rise much higher in the ensuing days.
Chakwera, according to the letter, claims that the life of Lawrence Sitolo, MCP's candidate in Nsanje Lalanje, is in danger, alleging DPP officials are persuading him to withdraw his candidacy through financial inducement. He claims that DPP promised Sitolo K100 million cash offer or a diplomatic posting with cash makeweight of K50 million in exchange. Additionally, Chakwera alleges that some DPP officials have made phone calls to Sitolo, threatening to 'eliminate' him if he does not play ball.
DPP members allegedly behind the enticement include businessmen Leston Mulli and Noel Masangwi, DPP southern region boss, Charles Mchacha, and Local Government minister and leader of the house in parliament, Kondwani Nankhumwa.
Chakwera said MCP is "seriously concerned" about the threat posed to their candidate and seeks immediate intervention of the international community in the matter. They believe the matter is "a recipe for anarchy and civil war in Malawi".
Whether or not Chakwera's claims are genuine, I have an overwhelming feeling that the MCP leader jumped the gun in handling this sensitive matter. According to its 'mission', MEC is an independent constitutionally mandated and impartial institution, which "shall professionally deliver credible, transparent, inclusive, efficient and cost effective elections to promote and entrench democratic values and peace in Malawi".
As President of the largest opposition party, Chakwera certainly knows that under Malawian laws, parties and all elections stakeholders must always lodge their electoral complaints with MEC.
Alternatively, Chakwera should have reported the matter to police if indeed the life of Sitolo was in danger instead of rushing to the diplomatic community who would, at best, refer back the matter to local authorities for resolution.
Chakwera may wish to rethink his 'complaint' approach and take advantage of MEC to address his concerns pertaining to Nsanje parliamentary by-elections.
The Mia factor
The by-elections in Nsanje election are very crucial and unique in some respects. There may be a high probability that Chakwera may just be creating a hype to his own advantage.
Not so long ago, Chakwera welcomed into the MCP Muhammad Sidik Mia, the self-acclaimed Lower Shire political giant, at a rally in Chikwawa. Mia's coming to MCP has split MCP down the middle. Some members of the MCP, including MCP vice president and speaker of parliament, Richard Msowoya, secretary general Gustav Kaliwo and estranged spokesperson, Jessie Kabwila, think that Mia used his financial prowess to convince Chakwera and bulldoze himself into the party.
Under these circumstances, Chakwera cannot imagine MCP losing in Nsanje, Mia's supposed political bedrock. It would be a personal embarrassment both to Chakwera and Mia. MCP members who have always questioned their 'unholy marriage' would take advantage of the loss to disparage the two 'friends'.
Conversely, if MCP's Sitolo wins, it would mean that Mia is the 'real deal' and that would boost his standing within the MCP ranks. The victory would throw all Mia's detractors off balance.
DPP, MCP litmus test
The stakes are much higher in these by-elections, which may probably be the most competitive and 'acrimonious' of all by-elections since 1994. The by-elections will act as a litmus test for both parties as regards their chances of winning the 2019 general elections.
Chakwera is well aware that DPP will put in all the resources and energy they can marshal in order to seal victories in Lilongwe and Nsanje by-elections. MCP will therefore respond by unleashing all its political ammunition, including 'mind games' and propaganda, in order to defeat the 'enemy'. Letters to the diplomatic community (not MEC) shall be part of the larger strategy. It will be a battle of titans.
If the MCP fails to win these by-elections, chances are high that the party may also struggle to win the general elections in 2019. It will mean riding back into opposition, for another five years; 30 years in opposition since the dawn of multiparty democracy in 1994. Sounds scary!
"Donors don't win elections; voters win elections." -Jeff Sessions
Follow and Subscribe Nyasa TV :