Religious intolerance in Malawi is unacceptable,  'it represents an insult to God and to human dignity'
Religious tolerance should exist where we must allow other people to think about god(s) in ways that they choose to. We must accept and tolerate other people's religious beliefs and practices even when such beliefs and practices are different from our own beliefs or lack of beliefs.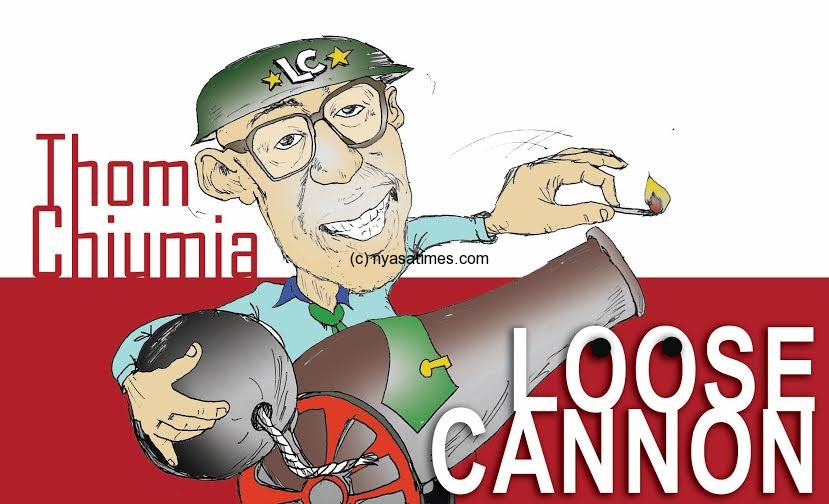 Followers of most religions believe that their own religious beliefs are true and that the beliefs of other groups are, to some extent, false. Some religious scholars believe that such a stance may necessarily not be dangerous but that profound evil can arise when such beliefs extend to oppressing other religious groups, discriminate against them, or disseminate hatred against them.
When followers of religion go a step further to believe that followers of other faith groups are sub-human, the repercussions are grossly devastating. It results in mass crimes against humanity and genocide.
Such devastating repercussions have happened in Northern Ireland, Bosnia, Kosovo, Macedonia, Cyprus, Nigeria, Sudan, Middle East, Iraq, Iran, Afghanistan, East Timor, India, Sri Lanka, Philippines and Rwanda, among others.
It is against this backdrop that I hastily join the Muslims Association of Malawi (MAM) in reprimanding the heartless thug who attacked an elderly Group Village Headman M'bodo of Rumphi allegedly for offering land to be used for the construction of a Mosque.
The 89-old traditional leader was reportedly battling for his life in hospital when the story of his attack appeared in the media at the weekend. Indeed, I wish to concur with the spokesperson for MAM, Sheikh Dinala Chabulika, that victimizing Muslim converts is "unacceptable" and that no religion is superior to the other.
It is in the same light that I state that it is totally illegal, unacceptable and utter barbaric to wage religious violence in the same fashion as it happened in Lilongwe on Friday, June 10, 2016, against members of Prophet Bushiri's Enlightened Christians Gathering (ECG).
Nyasa Times reported that worshippers were brutally attacked by panga-wielding thugs. Other thugs used other kind of weapons and that many people sustained injuries during the attack and were referred to Kamuzu Central Hospital for medical attention.
Apart from the physical attack on worshippers, assorted items and a podium were destroyed and burnt to ashes. It was just unbelievable!
It would not be prudent at this juncture to pass judgement as to what may have been the actual motive for the barbaric attacks on the worshippers and the ageing chief. One would expect that the Malawi Police Service will thoroughly investigate these incidents and bring the culprits to book.
Whatever the motive for the attacks were, it is completely against the country's constitutional order to disturb people that are freely congregating to worship their God. It is actually a criminal act punishable by the laws of this country to mercilessly hack worshippers or an unarmed Islam convert. The police must move swiftly to get to the bottom of these attacks.
There have been examples of various inadequacies in the ability of our law-enforcing agencies to deal with crime, notably around the issues of the murder of Robert Chasowa, July 20 murders, the murder of Mr. Issa Njaunju of ACB and, lately, albino executions, among others.
As a nation, we cannot continue to look away when people who are armed to teeth terrorize worshippers and simply get away with it. If this status quo continues, then we need to be afraid, and very afraid indeed.
Government must not only be seen to strongly condemn any acts of violence against unarmed citizens, it must aggressively and decisively deal with these crimes to avert any future recurrence of the problems.
Recently, the President has been speaking publicly against albino executions and crime in general. It is his constitutional duty and responsibility to maintain security and safety of people and that of property. This is primary to his development agenda. Malawians ought to be safe wherever they are.
"Many Christians experience daily affronts and often live in fear because of their pursuit of truth, their faith in Jesus Christ and their heartfelt plea for respect for religious freedom . This situation is unacceptable, since it represents an insult to God and to human dignity; furthermore, it is a threat to security and peace." – Pope Benedict XVI
Follow and Subscribe Nyasa TV :