Signs of good tidings in Malawi: World Bank budgetary support resumption
President Peter Mutharika and the DPP government ascended to power at the height of the CASHGATE scandal when dozens of billions of Kwachas had just been systematically and unashamedly siphoned from government coffers by the People's Party government.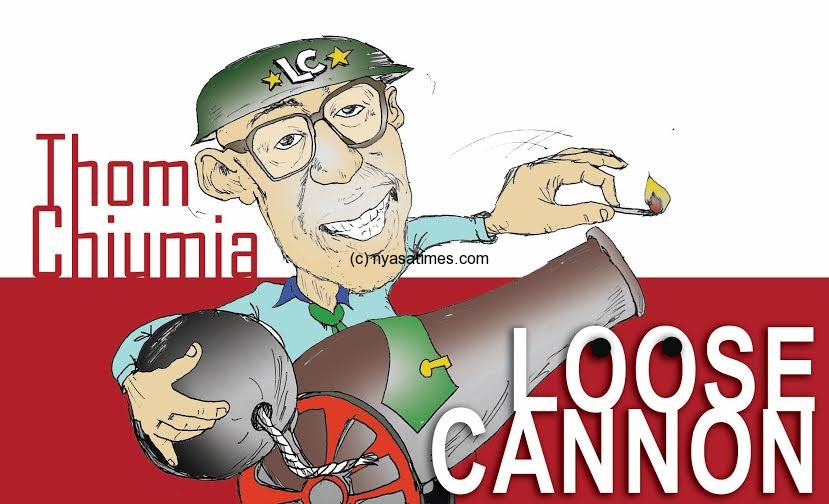 It was a make-break moment for Malawi as a country, and a calamity of our collective integrity. Our bilateral and multilateral partners such as the International Monetary Fund (IMF) and the World Bank as well as the EU withdrew budgetary support, which adds up to over 40% of the country's recurrent budget.
The situation plummeted Malawi's economic variables to grim status and the future was particularly bleak.
Among other things, it meant increased government borrowing to fund social services such as the procurement of drugs in hospitals, with resultant inflationary pressures.
It also meant less development and the general decline in standard of living for the citizenry. The situation needed able and visionary leadership with above-average temerity to see through the bigger picture; it needed a leadership with an eagle-eye knack to focus on intricate details in order to reverse the plunge.
President Professor Arthur Peter Mutharika and the DPP came in the nick of time and immediately stepped up to the plate to do the needful.
It is not easy to put economic variables in place, and even tougher to make them work for the good of the citizen, especially also when it is an economy like Malawi which is just smarting from the scandal of scandals – CASHGATE. It is something that obviously takes time.
To put Malawi on 'growth' path again needed a lot of patience and discipline; it needed focus and sacrifice.
This is the reason why President Mutharika and the DPP government have been at work with surgical precision to ensure that the economy is back on track and growing again in favour of the Malawian people. After just three years of Mutharika's able leadership and economic prudence, it is pleasing to note that the fruits of that work are beginning to show.
On May 4, 2017, one of Malawi's major multilateral financiers, the World Bank, approved an $80 million credit to the Malawi Government for general budget support, the first budgetary support approved by the World Bank for Malawi in four years. This budgetary support is particularly meant to improve incentives for private sector participation in agricultural markets and to strengthen fiscal management through effective expenditure controls and greater transparency.
Just to put it on record, the World Bank or indeed the International Monetary Fund (IMF) doesn't just disburse funds when they know the money will not be put to good use.
They have very qualified and competent teams that scrutinize all potential beneficiaries to assess if they meet its funding criteria (which is often stringent). There are controls and safety valves to ensure that the funds will not be abused.
Among other things, beneficiaries must demonstrate that they are doing the right things and doing them right. They must demonstrate that the right economic variables are in place and that they are managed by the right people.
In short, economies like Malawi must demonstrate that they are creating the right atmosphere for economic growth. IMF and World Bank don't just listen to political rhetoric from wilderness politicians. This is a key milestone for President Peter Mutharika and the DPP government.
It means, contrary to what the opposition and government detractors would want us to believe, President Peter Mutharika is doing right things and doing them right, and that the Malawian 'ship' is on course and sailing to safer waters.
In fact, economic commentators are predicting an over 5% annual economic growth in the next years. It is obviously asking too much to expect the whole economy to be transformed overnight.
These things take long, and challenges will always be there, but what is more important is that Malawians made the right choice in 2014. President Mutharika has not disappointed and it appears will not disappoint.
Finance Minister, Goodall Gondwe's statement on this loan disbursement perfectly captures the heartbeat of the situation when he said: "The Malawi Government is committed to 'breaking the cycle' of vulnerability in Malawi, by making the necessary reforms that will lead to…rebuilding integrity in our public financial management systems. We are grateful to the World Bank's vote of confidence in these efforts, demonstrated by the approval of budget support, but we also recognize that there is a still a long way to go."
There were so many naysayers against President Peter Mutharika and the DPP government. Some predicted total doom for President Mutharika because they considered themselves the 'darling of the donors'. World Bank's resumption of budgetary support to Malawi has practically vanquished that 'fool's paradise' that opposition politicians have been living in all along. President Mutharika and the DPP are here to work for Malawians; they have a job to do.
Follow and Subscribe Nyasa TV :