Spare Malawians this political mediocrity
The events of the past few days where opposition Malawi Congress Party (MCP) leaders have been arrested and detained on alleged treason charges are a fundamental setback to the tremendous progress that this country has made as an emerging democracy, replete with an enshrined 'Bill of Rights' in the Republican Constitution.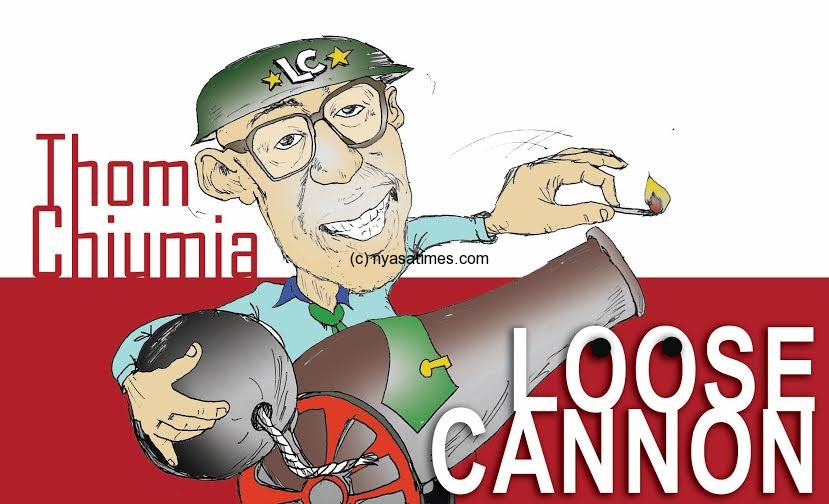 Yes, there have been isolated cases of arrests on trumped-up treason and sedition charges that have occurred before the ascension to power of the current regime, but to repeat the same arrests today does not only raise eyebrows about the kind of leadership we have in place but also rekindles unpleasant memories of the oppressive one-party regime that we vehemently crushed in 1993 and 1994.  This is very sad and a serious cause for worry.
The once 'Warm Heart of Africa' is presently going through troubled times. The economic situation is growing worse by the day, and a majority of Malawians have been thrown into the poverty trap and desperation. The worrying thing is that government appears not to have any solution up its sleeve.
It is not right, therefore, for the DPP government to continue playing side-shows that are aimed at distracting the attention of Malawians from the real problems.
His Excellency President Peter Mutharika described as "stupid and abuse of power" his arrest on treason charges at the hands of the People's Party (PP) government in 2013. He said this when he had become President and while 'commemorating his suffering'. He claimed that the DPP-led administration shall never arrest anyone "on trumped up charges like treason." Now, what happened to honesty? Are these arrests today being done behind the President's back?
Literature has it that High Court Judge LovemoreChikopa quashed the sedition law on this October 8, 2010 at Mzuzu High Court in Criminal Case No. 5 of 2010, R v Harry Mkandawire&YeremiahChihana.
The learned Judge decided that sedition laws under the Penal Code are unconstitutional. This is a decision of the High Court, which under section 5 of the Constitution has powers to declare a law invalid if it is inconsistent with the Constitution.
Political parties, governing and opposition, the civil society, academia, the clergy and virtually all of us, collectively, must stand up unambiguously to defend the rights of the citizens as provided for in the Constitution.
As a nation, we must expeditiously strike down laws that impede people from exercising their rights to free speech, privacy and association, among others. In this day and age, governments cannot continue to suppress dissent by using draconian laws that limit free speech.
The world today is immensely complicated with the 'Digital Age' technically wiping out any such restrictions. Restrictions to free speech and other rights are simply counterproductive as many and many people shall still continue to use the internet and other social mediums to interact and express their anger over deteriorating governance standards.
In many progressive democracies, information and communication technologies have played important roles in driving change in the way that citizens conduct their affairs and primarily when making political, economic and social choices.
That is what is happening in Malawi and many thriving African democracies today. One can't just wake up one morning and decide to simply stop this trend through torture and persecution of opposition political leaders as President Mutharika and his DPP police are attempting to do.
Hunger, hunger and hunger
Are the arrests an attempt to distract people's attention from real issues affecting them on a daily basis? If that is the case, the DPP must surely spare Malawians this political mediocrity. A host of social and economic problems continue to haunt the ordinary citizens and this was the time for President Mutharika and the DPP to put their act together to deal with this desperate status quo, once and for all.
Many media reports suggest that Malawians face one of the worst hunger situations in their history due to climate causes. The future looks catastrophic!
Better late than never, so goes an adage. Instead of playing on people's minds through staged treason and sedition arrests, the President and his DPP cohorts should have now been mobilizing political parties, the civil society, academia, the clergy and virtually all of us, collectively, to devour our common enemies, hunger and poverty.
The DPP must not allow an ingrained problem—politics of retribution—to play in the current situation. Government has a constitutional and moral obligation to protect citizens from dying due to hunger. It's simply unacceptable.
The DPP has purportedly triumphed on the political scene on the premise of "ensuring food security" at both household and national levels. They even have maize cobs as insignia on their official party cloth to demonstrate their commitment to ensuring people have adequate food. In their collective rhetoric, the DPP cadres, including President Mutharika, continue to insist there are enough food stocks and that no one shall die for lack of it. There is nothing of that sort on the ground; Lord have mercy!
Under Chapter 12 of its 2014 elections manifesto, the DPP pledges to "develop a national food security programme through increasing efficiency in foodproduction, storage and distribution and manufacture affordable smallscale metallic food grain silos to ensure food security at the village level".
The DPP also pledged to establish effective means of ensuring that strategic food reserves do not fall below a level endangering the people. Where are we today? Chaos and desperation!
"For to be free is not merely to cast off one's chains, but to live in a way that respects and enhances the freedom of others. " – Nelson Mandela
Follow and Subscribe Nyasa TV :