Sweet and sour Chinese aid dichotomy in Malawi
A few days ago the media was awash with messages of congratulations to President Peter Mutharika and his governing party DPP for apparently accomplishing a US$1.3 billion ace in development aid out of the country's relationship with Mainland China.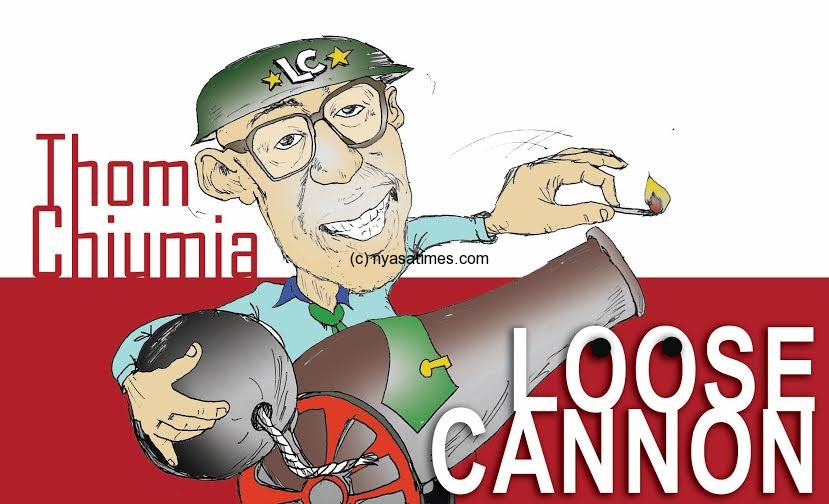 The announcement was made at a carefully organized news conference that came almost a month after Mutharika's trip to Mainland China and not long after the International Monetary Fund (IMF) announced its programme with the country was off-track and that the US$20 million tranche that was slated to be released 'now' would be put on hold.
The troubling part about this 'blockbuster' aid announcement, however, that is the DPP government is announcing the signing of an aid package and deals that were already signed for and announced by the previous People's Party (PP) government of Joyce Banda. The difference is that the PP government announced the package right there in China, and there are pictures to show of the former president and her officials such as ex-minister Ibrahim Matola and PS and now Chief Secretary, George Mkondiwa, and others, signing the deals and shaking hands with Chinese officials.
But what has motivated the DPP government to claim credit on accomplishments that are not theirs? That is the question that many people have been asking, and it is the question that still lingers. There is obviously an underlining reason that has forced the DPP government to act in a manner that it has done.
The first thing that comes to the fore is that government is under pressure to look for resources, especially after the budget aid freeze from traditional donors. That government has now resigned to the fate that budgetary support might not be coming, is also becoming known, at least based on statements coming from Finance Minister, Goodall Gondwe. He recently said he does not believe donor budget support would be coming back because "donors are also facing economic challenges in their own countries."
Government's decision to turn to the East, notably China, for aid after getting a 'rebuff' from the West is not at all bad. In fact, it shows that Capital Hill is not sitting on its laurels just waiting to be obliterated. But is that rationale enough to claim credit over the job of other people?
Of course, government is a continuous business, and ideally, the DPP government should have continued from where the PP government left. It would have been in order for the DPP to announce the 'second phase' of an agreement that was negotiated by the PP administration.
In fact, people would have respected President Mutharika if he had done that. But to announce and claim credit for agreements that were done and sealed by others almost two years ago is not only an insult to Malawians, but also very petty politicking.
The DPP might be trying to play aid politics with our traditional multilateral partners by presenting China as the new 'friend in need'; one who makes himself available in the hour of need. It might also be a way of telling IMF to go to hell with their money of "strings attached". Capital Hill must perform a delicate balancing act here. Our traditional partners in the West have been with us for a long time, and we still need them today like we needed them yesterday.
In fact, their conditionalities – mainly on governance – also help the country to be on its toes and to use the aid for intended purposes. It helps to prevent things like cashgate. After all, there is no such a thing as free lunch. The lack of attached strings for soft loans and grants from China must not fool us into thinking we are getting freebies. It is no Mapwevupwevu. Our children and grandchildren will have to repay the loans. Please let us not overburden the future generation with our foolish decisions today.
Government must cultivate a model which exploits the best of both worlds – the East and the West. Seeking aid from China must not be a way to avoid cleaning up its act such as investigating the MK577 billion cashgate, which took place from 2005 to 2012. We all know the ultimate beneficially of any development are the people of this country. Leaders work for the people and bilateral agreements like the ones with China (whether negotiated by the DPP or PP government) are agreements by government not individuals or tpolitical parties.
These are also milestones that ought to be celebrated by every Malawian. To begin to climb mountains to honk horns over other people's accomplishments is not only voodoo politics but comes across as bland.
"One lesson that every nation can learn from China is to docus more creating village-level enterprises, quality health services and education facilities ."- A. P. J. Abdul Kalam
Follow and Subscribe Nyasa TV :