Thumbs up APM, Lake Malawi oil key to economic boom: Nonsense of Tanzania owning part of the lake must stop!
Malawi, a small southern Africa nation, remains one of the most impoverished countries in the world. Malawi has depended on agriculture for economic survival over the years. The main cash crops are tobacco and tea while maize is largely grown for consumption purposes. Maize is our staple food.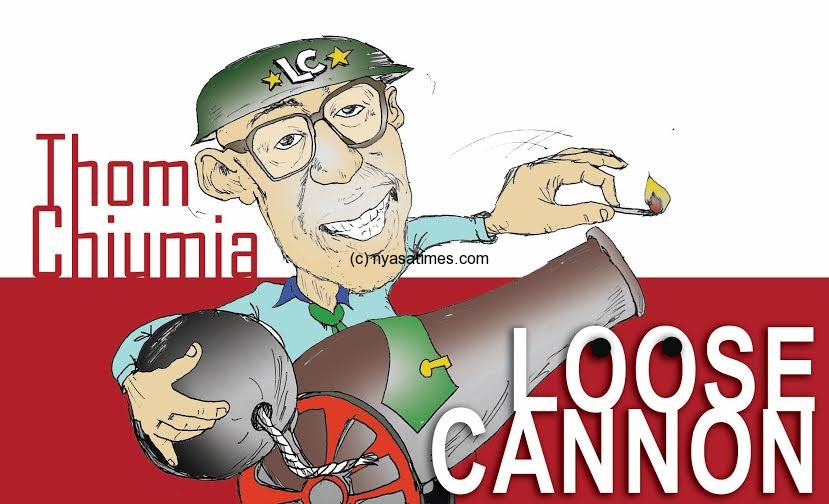 In the economic state we are in today, after over 50 years of political independence, it is obvious that agriculture has done miserably little to accelerate economic growth. This is why for over decades, a song of economic diversification has been sung by many politicians, economists, development partners and academicians, among others.
Mining has been one of the major sectors that are considered as catalysts for rapid economic and social development in Malawi.
However, mining alone does not seem to be the perfect way out of perpetual poverty for the people of Malawi. The case of Kayerekera in Karonga is a case in point.
According to experts, Lake Malawi is sitting on potentially lucrative oil reserves, which, if properly exploited and managed, would help us completely turnaround the perpetually fragile economy.
So when His Excellency President Professor Arthur Peter Mutharika (APM) touts about his government's serious intentions to invest in oil exploration in Lake Malawi, Malawians must have a reason to sigh some relief because oil drilling all over the world generates substantial economic gains.
I am aware there are some pessimists who believe that oil drilling shall seriously endanger Lake Malawi's ecosystem and thus talk of oil drilling is mere unacceptable.
I dare say today that this type of thinking is archaic and retrogressive. Oil drilling, as the President rightly believes, is a sure catalyst for Malawi's economic boom.
Compatriots, oil is big business all over the world when properly run. Many countries in the Middle East including Iran, Qatar, United Arab Emirates, Kuwait and Iraq have experienced immense economic upsurges due to oil drilling and trade.
Malawi would earn billions of Kwacha in revenue through oil drilled from Lake Malawi. This revenue would come from selling of leases to oil companies, bonuses from companies bidding against each other and royalties from production activities.
This money would trickle down to ordinary Malawians who shall enjoy improved delivery service, including five-star medical services. Our children will receive quality and affordable education and our road rail infrastructure will be world class while our airports will be big enough to accommodate major world airlines.
Not only will oil exploration and drilling activities address the issue of high unemployment in Malawi, but it will achieve the goal of higher revenues without raising taxes.
Indeed, President Mutharika is dreaming in colour, envisaging a Malawi with strong economic growth rate through oil exports. According to economic experts, the oil industry is key to genuine and real growth in Africa, including Malawi. Currently, the oil market is dominated by five major players, who account for 85 percent of the continent's production. They are Nigeria, Algeria, Egypt, Angola and Libya. But other countries including Ghana, Uganda and Kenya are also expanding their oil exploration and drilling. Malawi cannot afford to lag behind when prospects of oil exploitation and its obvious resultant economic benefits are there.
I am not an expert marine scientist and I will not therefore trash any fears of negative impact on marine life during oil drilling.
However, I still believe that the benefits accruing to the country of oil exploitation in Lake Malawi far outweigh the dangers to marine life. We cannot afford to continue to live in abject poverty when we are sitting on a lucrative resource called oil.
Indeed, experience show us that in some African countries where oil is exploited, citizens have not benefited, courtesy of the so-called 'resource curse' whereby instead of contributing to a stronger economy and prosperous society, oil trade result in the rise of fat cat oil barons, institutionalized corruption and environmental catastrophe while the general populace is left in the same, if not greater, poverty as before.
I am hopeful that our dear President will have this in mind and facilitate favourable regulation guiding oil exploitation and how citizens would benefit from the lucrative resource.
According to Ibibia Worik, an extractives expert at the Commonwealth Secretariat, transparency around the allocation of licenses and revenues; the establishment of an oil revenue management fund; and ongoing investment in other productive areas of the economy would provide citizens with the means to hold their government to account over oil governance, and an assurance of continued stability when wells run dry.
"A discovery would transform the Malawian economy from its current struggles into a multi-billion dollar one in an instant", he said.
Finally, this nonsense by Tanzania to claim part or the whole Lake Malawi must stop. We have wholly owned Lake Malawi for over 100 years, according to international laws. Oil exploration or exploitation should not be a motivation to forcibly grab our Lake Malawi, Tanzania!
"The good Lord put oil and gas there for us to find and use, and we'd better do it."- Red Adair

Feedback: [email protected]
Follow and Subscribe Nyasa TV :