Time to fight for electoral justice in Malawi, democractic renewal
The proposed electoral reforms in Malawi are becoming a major political talking point and drawing a great deal of attention in many circles. Just recently, the quasi-religious Public Affairs Committee (PAC) courted the Leader of Opposition in Parliament and president of Malawi Congress Party (MCP) to lobby for his support in favour of the electoral reforms.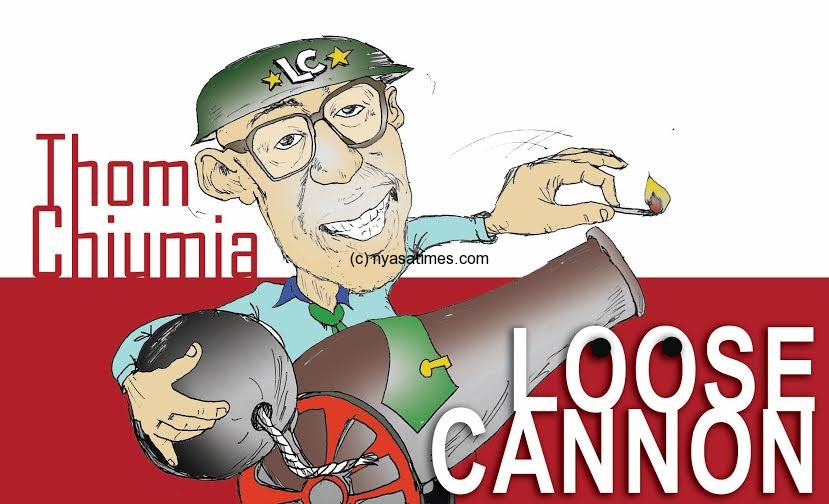 Malawians seem to have now woken up from their two decade-long deep slumber to seriously review the conduct and management of national elections. Through the civil society movement and political representatives, some Malawians are finally demanding serious reforms in the electoral system so that election outcomes genuinely reflect their wishes and aspirations.
There are a number of proposed reforms on the table, the most 'famous' being the '50 +1' one. Reformists are demanding that the winning presidential candidate must amass over 50 percent of the total votes to be declared winner instead of the current 'first-past-the-post' (FPTP) system, where the candidate with the plurality of votes is declared outright presidential race winner.
Indeed, advocates of the 50 + 1 requirement are saying that if none of the candidates have amassed over 50 percent of the total votes, a presidential election re-run must take place where only the two leading presidential candidates shall take part.
The 50 + 1 advocates strongly believe that the current system where a presidential candidate wins more votes than others automatically becomes Head of State, gives voters a 'raw deal' because, they argue, that candidate is not necessarily the most popular.
Another argument is that the current system disadvantages minority tribes and less populated regions and that tribal groupings and regions with higher voter populations have numerical advantage over the former and easily produce a State President.
A case in point is the incumbent President Professor Arthur Peter Mutharika of the governing Democratic Progressive Party (DPP), who secured 36 percent of the total vote against runner-up, Dr. Lazarous Chakwera of MCP, who got 28 percent during the 2014 presidential polls.
It is the thinking of electoral reformists that under 'normal' circumstances, Mutharika should have battled it again against Dr. Chakwera in a re-contest.
It is not in the interest of this column to pass value judgement as regards merits and demerits of the proposed 50 + 1 requirement. The real interest is about reminding Malawians that whatever electoral systems are in place, the primary role of voters in a democratic set-up is to 'choose wisely', based on their conscience and not tribal, religious and regional considerations.
Malawians must put aside tribal considerations but instead be observant of the political conditions of their surroundings and keep up with the agenda of the incumbent government, its policies, its leaders and, in the same vein, the agenda, policies and leaders of opposition political parties.
Our civil society and political parties must adequately sensitize the people of Malawi that it is them, the voters, who choose the government and the Head of State. The power to choose lies in the hands of the public and in whose absence, any electoral systems, new or old, are rendered useless.
It is again imperative that instead of merely touting about electoral reforms, our civil society and all election stakeholders must educate the masses against following other people's views opinions about political, social and economic issues blindly. Malawians must always strive to get the facts straight about political, social and economic trends to make informed political choices ahead of national polls.
It is extremely regrettable that after two decades since the introduction of multiparty democracy in Malawi, voters still make decisions based on where they come from or which tribe and religion they belong to instead choosing representatives and leaders based on real facts and statistics from reliable sources.
Regardless of one's gender, tribe, religion and race, as long as one is Malawian, they have that civic obligation to vote smartly and wisely as their contribution to the country's development.
'Overlooked' reforms
It will be imperative that electoral reformists in Malawi also seriously look at the transition period between one President and another is managed. It is Malawians 'natural' expectation that an out-going Head of State, after elections, must duly and ceremoniously handover power to the president-elect.
This must be properly provided for in the electoral laws so that the incoming Head of State has the 'blessings' of their predecessor and as such, issues of illegitimacy do not arise.
The continued Joyce Banda and Peter Mutharika standoff is partly because the latter suspects his predecessor's failure to attend his official inauguration and 'officially' hand over power to him was motivated by malice and defiance and, therefore, treasonous. It is not; simply because the issue of the predecessor officially handing over power to their successor is not addressed in the laws of the country hence the need to rectify this 'anomaly'.
Secondly, we need to seriously consider regulating the number of presidential candidates. It does the nation no good to have too many 'useless' presidential candidates just because they were able to afford K1 million or so 'nomination fees' and that they are over 35 years of age, registered voters and are able to communicate in English.
There must be a better way to evaluate our presidential candidates. We must seriously relook at the number of qualified candidates and come up with a reasonable figure as well as reasonable qualifications to give the entire process some semblance of credibility.
"Voters must have faith in the electoral process for our democracy to succeed." – Blanche Lincoln
Follow and Subscribe Nyasa TV :