To hell with religious aggression in Malawi
The Easter festive was here and is gone, once again. Many people may have taken it for granted, but generally this should be a period for greater reflections. This was a time for reflection about unconditional love, about treating each other politely, and of course, spiritual nourishment.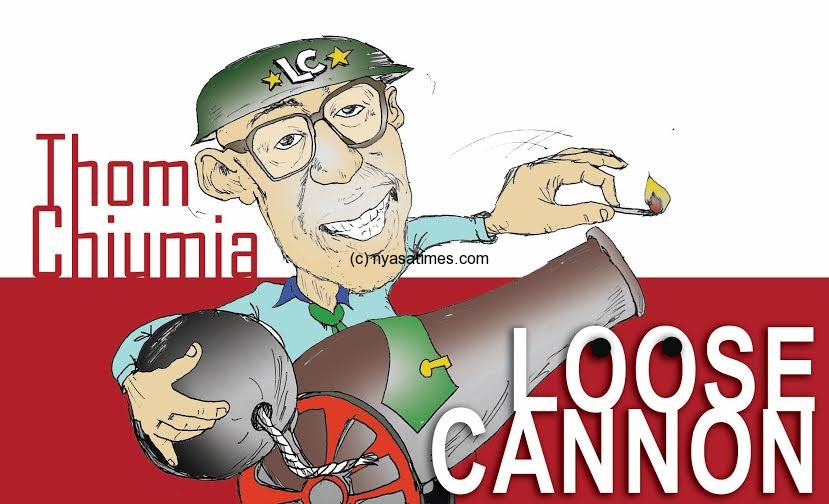 The last few days, however, have seen everything contrary to the congruency of the Easter spirit commonly known to everyone. Malawi as a nation has failed to live up to the spirit of the Easter festive season and to the long-held accolade of a 'God-fearing nation'.
We have failed, sadly, to learn from the example of Jesus, who was tolerant to all his opponents. He died for everyone and even forgave those who hanged Him. Instead of emulating His wonderful and admirable example of love, we have waged religious fights amongst ourselves, calling pastors fake, crooks, liars and all those bad names.
We have questioned some of the 'prophets'' practices; their wealth; and their morals. In short, there seems to be intolerance to religious pluralism. Supporters of different political parties have taken it to the social media platforms to make disparaging statements against different men of God and their practices.
Actually, the whole Head of State went to town the other day lambasting leader and founder of the Synagogue, Church of All Nations (SCOAN) of Nigeria, Prophet TB Joshua, for what the President described as his "crookedness".
The President seemed not to have liked TB Joshua for his '2016 prophecy' where he said: "End of February to April this year, peculiar months for Southern Africa," which many construed as 'death' of aging Presidents Mutharika and Robert Mugabe of Zimbabwe.
On March 13, 2016, President Mutharika attacked TB Joshua and his prophecy: "I'm told there is a man in Nigeria called Joshua and he is saying that Zimbabwe President Robert Mugabe and Peter Mutharika will die before April 1. Let me tell you, Joshua, you will fail. What you did in 2012 will not happen again this year."
I am a devout Catholic but I know many Malawians follow TB Joshua's sermons closely. Many have actually visited his synagogue in Lagos in search for spiritual redemption. As a leader of all Malawians, the President should have desisted from taking to the public podium to despise the famous televangelist and spiritual leader. Some things are better left unsaid!
Torelance
One of the most important aspects of human rights is the respect and tolerance, which society must show towards the religious beliefs of other people. Actually, the Republican Constitution provides for the right to freedom of religion under the Bill of Rights.
Malawians are renowned for religious tolerance since time immemorial. Whether Evangelical, Pentecostal, Presbyterian, Catholic, Muslim, Atheist, Polytheist, secular humanist or Napuse-napuse, we must all believe in the power of peaceful co-existence. As Malawians, we need to set the bar high in as far as religious tolerance is concerned.  Everyone should find their beliefs and practices and those of others acceptable. We must promote a culture of diversity of religious beliefs, view and values.
Emotional outbursts based on religious beliefs only tend to heighten anxieties whose repercussions may be catastrophic. We have history to learn from.
Malawi faces a lot of challenges as a nation. A larger section of the population is poor and hungry. Pupils learn under trees for lack of classrooms; hospitals have no medicine and other relevant supplies; the road infrastructure is in a sorry state and, generally, the economy is on a downturn.
As a nation, we need self-introspection to overcome these challenges. We are sitting on a ticking time bomb and we cannot afford to waste any more time by engaging in senseless religious fights.
Not all is lost; we can resurrect as a nation by despising all forms of hatred based on religion, politics, ethnicity, among others, and coming together as one people to determine our common destiny. Musicians and all artists must use their talent to preach love and unity among the people; and politicians, who are generally viewed as people with good knowledge and a high degree of ability, must galvanize the masses to engage in more meaningful developmental activities than spending time on trivialities.
We must live by the values of our National Anthem; we should not be a nation filled with envy. We must resist the temptation to depart from the old-age state of fantastic religious diversity that has distinguished us from other 'religious' or 'secular' states just because we want to advance some selfish political interests.
"This is a country in which someone can sit down and create a story that so and so has killed his wife and spread the rumour on social media… and because most of us don't have the wisdom to question whatever we read on social media, we have made Facebook and WhatsApp our Bible." -President Prof. Peter Mutharika.
Follow and Subscribe Nyasa TV :