An ode to Tenthani: Malawi newsman extraordinaire
Could this be? Could this really be true? The death of Raphael Kinn Tenthani, a respected Malawian journalist, has been received with much sadness within the media profession and the Malawian nation at large.

To those of us who revered him, and we are many, we like to think of him as the amazing mixture of writer, journalist, activist, and unique character.
I have known Tenthani for a long time. When I was cutting my first teeth in the media profession., he inspired me and I had followed his footsteps – coincidentally we shared the same date of birth 1 October.
In the late 90's I worked with Tenthani at The Enquirer newspaper, a national weekly [now defunt] which many would remember it with its motto popularised by publisher Lucius Chikuni radio adverts: "Doing the digging for you".
Tenthani had been working for the flagship daily The Nation. But after we had lost veteran journalists at The Enquirer in the likes of Willie Zingani, Peter Chirwa and Anderson Fumulani their new opportunities, I was the next to take charge. It was too early to lead from the front and I asked management to hire an experienced scribe whom I would understudy.
I was given the choice to scout who the company could hire to groom me for the post of an editor. I suggested the name of Ralph Tenthani. He was engaged by management and accepted to join the weekly from the daily.
He did a lot to mentor me and eventually I took over as editor of The Enquirer. Though he left for his international stringing job, he kept in touch and mentoring me. Of course I should also pay tribute to media trainers Edward Chitsulo and Tito Banda – both who passed away – for sharpening my media skills.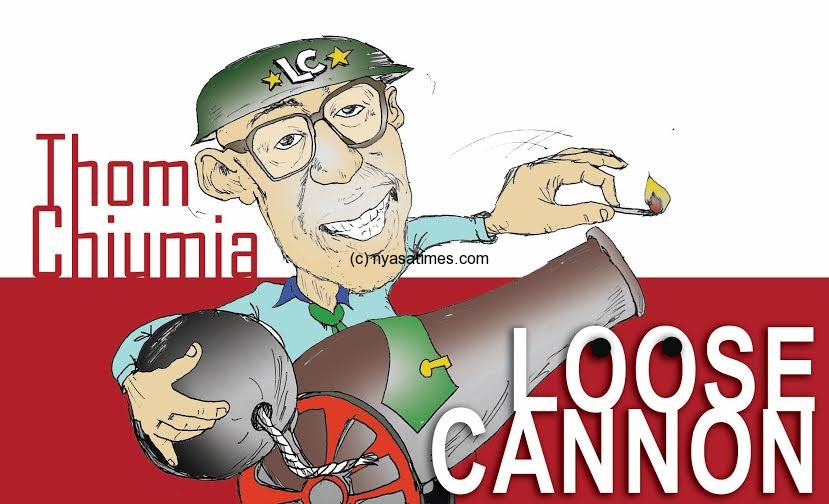 Tenthani with his 'Muckraking' column in The Sunday Times which also appeared on Nyasa Times, had the the courage to speak in a silenced land and braved all the insults that comes with being a watchdog. Many of his detractors dwelled on his style and not the substance. He never relented.
This year Tenthani encouraged me to have my own column on Nyasa Times. I indeed followed his advice and introduced this platform – 'The Loose Cannon.'
In my recent telephone chat with him, Tenthani asked me: "When are you coming back to Malawi?"
I answered him: "I will not say the exact date but I will come back like a thief, Jesus style."
He then said: "Are you scared of being Chasowad [in apparent reference to university student activist Robert Chasowa who was murdered by regime thugs]."
I insisted that my coming to Malawi will be without sirens.
He laughed and said "sirens or no sirens, if they want to hit on you, they can organise an accident."
It was an informal chat and I guess he was referring to my "haters".
Death, evil death, Tenthani had haters for his journalism work. And that he has been killed in a car crash is saddening .
I would like to believe it was just a normal 'Kamwamba accident' and not like that of Thambani – where four cabinet ministers were killed during the one party dictatorship disguised as an accident.
We will miss Muckraking on Sunday; we will miss Tenthani's well written news stories. We will miss his brevity. He was fearless in the pursuit of truth and any cause in which he believed.
He was everything a great journalist should be. There won't be another Raphael Tenthani, though.
Goodbye, my beloved friend. A great voice falls silent. A great heart stops.
You will be sorely missed.
"It's sad when someone you know becomes someone you knew." –Henry Rollins
Follow and Subscribe Nyasa TV :