The Cashgate echo is coming back at DPP: Malawi grand corruption
Cashgate or the systematic pilferage of government money by public officials and their cohorts heralded a cosmic shift on Malawi's social political terrain. It changed our politics; it changed our economics; it affected our values as a people and completely altered how we are viewed by the international community.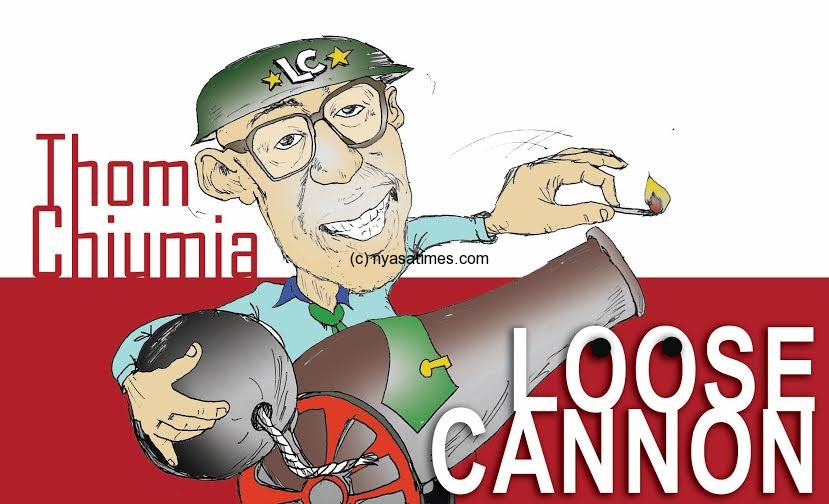 The ripple effects of Cashgate on the daily lives of common Malawians have been quick, profound and particularly stinging. One defining Cashgate after effect is the suspension of direct budgetary support by our traditional donors, something that has left Capital Hill  – the seat of Malawi government  – limping and failing to provide even the very basic social services.
Hospitals don't have the necessary drugs and pregnant women are being turned back. Education standards have ebbed to their lowest knees in decades and teachers don't remember the last time they received a full pay in time.
Inflation is hovering in the double digits and for the first time in history, our country found itself with an unfamiliar tag of being the poorest in the world. We became, in fact, the first poorest country in the world that was not involved in any major war or civil conflict in the last decade – our own embarrassing first.
We have lost our dignity as a country and have become the global laughing stock and the butt of all Sunday jokes.
The Democratic Progressive Party (DPP) is perhaps the only party in the country that has used the Cashgate scandal to its maximum advantage. During the campaign period for the 2014 Tripartite Election, the party projected itself as the cleanest party, which was not tainted by the systematic stealing of government money. It created its main messages around the Cashgate scandal, and made dealing with corruption and Cashgate a major theme of its campaign.
The DPP projected immediate past president, Joyce Banda, as the godmother of Cashgate (perhaps due to the fact that major revelations occurred under her reign after the shooting of former Budget Director, Paul Mphwiyo), something which obviously worked to her disadvantage. Not that the DPP and its godfathers did not know that they were the real mastermind of the real Cashgate, they knew, but chose to ride on the wave of treachery and deceit, and somehow hoped they will never get caught.
When it came to power, DPP made Cashgate one of the centerpieces of its operations. All cases that were stated during the People's Party (PP) reign have been tacked with breathtaking speed. As we are talking now, almost all suspects are either serving jail terms or they are in jail awaiting sentencing.
The DPP has also used as a weapon for political persecution through explicit and veiled threatening of political opponents. It seems mother luck has now run out of steam, and somehow the chicken has come back to roost. The ruling party currently finds itself in a very unconformable position, and is behaving like a cornered animal with its back to the wall. The very ground upon which it has always launched its political attacks against political opponents is quickly giving way. The much suppressed K577 billion forensic audit report that was commissioned and funded by the German government— and undertaken by RSM Risk Assurance Services LLP of the United Kingdom (UK)—  is now out.
Perhaps DPP knew what was coming when it dilly-dallied and somehow prevented its release. The report is threatening to spill some damning and incriminating beans for the party's top brass, including Cabinet ministers.
According to sources, the audit report has unearthed sordid cashgate details dating back to 2009 involving DPP and former President Bingu wa Mutharika. It has reportedly implicated seven senior Cabinet Ministers in the current Mutharika government.
Minister of Agriculture , George Chaponda, who is also DPP vice president was ridiculed in parliament by Mzimba West MP Harry Mkandawire that he is one of the 7 ministers implicated. He furiously denied. Labour Minister Henry Mussa has also denied being linked.
It is clear the way Auditor General Stephen Kampasa, is struggling to keep information away from the public domain that he is under enormous pressure from a very powerful hand. Since it was revealed that the report has implicated senior Cabinet Ministers in the Mutharika government, Kamphasa has issued and 'de-issued' several public statements that generally amounted to an empty charade and exposed the level of political pressure that he is under.
He issued a statement to effect that the 577 billion kwacha Cashgate was just an audit query and did not imply that the amount was stolen. He said the real amount that was missing is a much reduced figure than that.
Kamphasa even scolded an 'irresponsible journalist' who published the details for getting his facts wrong. He issued another statement where he referred to the same '577 billion Cashgate' as being spread across several regimes. We wonder now as to which 577 billion Cashgate is which that Mr Kamphasa is talking about. It is apparent that the more Kamphasa is trying to twist the truth in favor of his DPP masters the more he finds himself entangled in a web of lies and making things worse for the very people he is trying to protect.
Fiddling with figures and instructing Kamphasa to engage in delaying tactics through issuing of 'clever' public statements will also not wash this time.  It is only logical for  implicated rotten Cabinet Ministers to honorably resign their positions to pave way for investigations.  The judicially must ensure all those implicated have their day in court and that there is no one who is above the law or treated like a sacred cow.
Mutharika must also do better than he is doing now. It is clear from his lackluster approach since these revelations were made that he is not keen to do anything. He has obviously developed cold feet at the prospect of moving on his implicated friends for fear of we don't know what.  Again this tactic will not work this time.
Malawians and the international partners are eagerly waiting to see how Mr. President will live up to his much touted drive against corruption.  If he won't make a move on his friends, the only move that would be worth making would be to resign his position and make way for someone with real spine. It is a make-or-sink moment for him and for Malawi.
"No nation will run away from corruption when the devil is the kingmaker." –Chukwuemeka Onyejinduaka
Follow and Subscribe Nyasa TV :