Indeed power is not sexually transmitted: Lessons for Malawi
Make no mistake about it; she is now Professor Gertrude Mutharika. The Dean of School of Public Health, Peking University of China, Professor Meng Qingyue conferred on our First Lady an Honorary Professorship at a glamorous event held at Golden Peacock Hotel in the capital, Lilongwe, on Tuesday.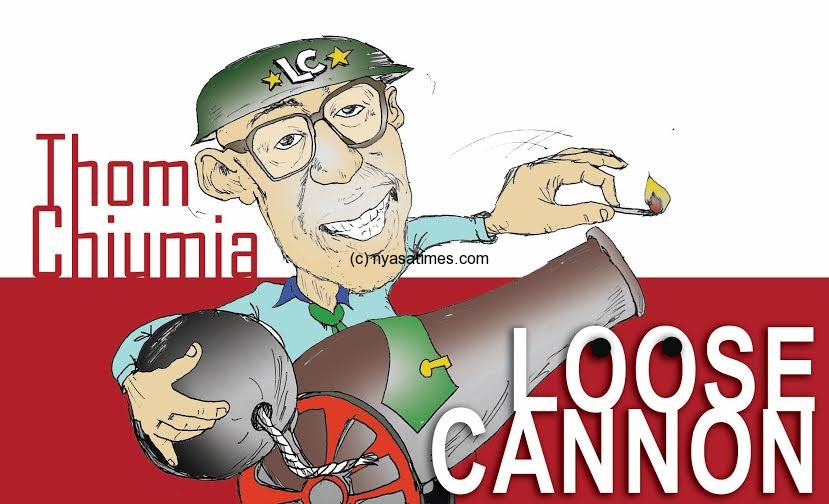 The First Lady is now at par with her dear husband and State President, Professor Arthur Peter Mutharika, in as far as titles are concerned. They are both professors. Don't just call her Professor Gertrude Mutharika; she is Her Excellency the First Lady, Professor Gertrude Mutharika. Gosh!
This is simply enviable for a woman who, hardly three years, ago cut a miserable being. It's a story of 'from rugs to riches'.
But why should these African first ladies, including our own dear Professor Gertrude Mutharika, rush so much to earn themselves undeserved glory?
Why is it that when they get into State House, these 'wives' want to precisely usurp state power from their unsuspecting husbands?
Whatever good or bad intentions, these titles that our First Lady is desperately dying to earn just to attach some semblance of importance to herself, are uncalled for and quite shameful, to say the least. Such desperation sends a very bad message to the people of Malawi and the world as to hidden intentions does the First Lady have.
Already, some people are speculating that she may be positioning herself to succeed her husband as President when his term ends. Whether or not there is merit in such speculation, it is simply baffling that the First Lady should go around hunting for universities that can confer on her an Honorary Professorship. What makes the whole episode suspicious is why should a whole professor of the University fly from Peking just to confer a professorship when in normal circumstances, a university that has decided to honour someone like our First Lady must surely invite the awardees to China? To invite awardees to your university campus sounds authentic and professional.
This burning and dangerous urge to earn oneself undeserved power and authority starts slowly and small, but in no time at all, this unquenchable lust for power and authority by first ladies gets out hand and they start to mislead their husbands and Heads of State at the expense of the larger population.
A case in point is what has happened in Zimbabwe over the past few years. When President Robert Mugabe's first Ghanaian wife, Sally, died in 1992, the now  disgraced Zimbabwe First Lady, Grace, married Robert Mugabe in 1996 in a lavish ceremony attended by 40,000 people, including Nelson Mandela.
Initially, Grace 'Gucci' was a quiet and modest young First Lady. Grace rarely appeared by her husband's side for official functions and rarely got involved in politics herself. Publicly she focused on charity work; privately on legendary shopping trips overseas.
But that urge to become at par with their husbands and share power and authority with them quickly became irresistible. In 2009, Grace was accused of ordering his bodyguards to 'deal' with a British photographer, Richard Jones, who had tried to take her photograph outside a hotel in Hong Kong. The photographer said he was chased down by her bodyguards and beaten mercilessly.
She has since been implicated in several incidents outside Zimbabwe: in Singapore, in Malaysia and most recently in South Africa, where in August she was accused of assaulting a young model with the plug at the end of an extension cord. Only a diplomatic pass enabled her to return to Harare with her dignity just about intact.
Outside her role as Zimbabwe's First Lady, she has also run several failed mining businesses and built her own dairy farming empire on five previously white-owned farms. The former owners had been evicted during Zimbabwe's controversial "land reform" process.
Recently, Grace Mugabe was evidently planning to succeed his frail and old husband as President. Some people feared if she did not become President herself, she could still rule by proxy via someone whom she could easily manipulate.
Using her G40 faction within the ruling ZANU-PF, Grace Mugabe seriously fought against anyone whom she suspected harboured ambitions to succeed President Mugabe. But her days were numbers.  When her G40 members wanted President Mugabe to oust Vice President and longtime Mugabe ally, Emerson Mnangagwa, the army stormed State House and placed the first couple under house arrest.
Grace Mugabe, the once powerful Zimbabwe First Lady, is out of the comfort of State House and Zimbabwe is witnessing the beginning of "a new and unfolding democracy," as incoming leader Mnanangwa said. "The voice of the people is the voice of God."
Our First Lady in Malawi must learn from her Zimbabwe counterpart. She must not allow power to get into her head lest she ends up like Grace Mugabe.
First Ladies do a commendable job to look after our leaders. But it is unconstitutional for them to exercise state authority, including dictating to their husbands who to appoint and who to chuck out. There are stories that the First Lady in Malawi has become so powerful that her word is FINAL! She dictates who gets what in form of lucrative government contracts. This is a story for another day.
But First Ladies do not even deserve the title 'Her Excellency'. They are wives to the President. Therefore, she is supposed to be Mrs. Gertrude Mutharika, in our case. Power must never be sexually-transmitted. You got to earn it.
Nonetheless, the charity work on her Beautify Malawi cannot be wished away. —  Follow @thomchiumia on Twitter.
Sokole! Sokole!
"The voice of the people is the voice of God." –Emmerson Mnangagwa
Follow and Subscribe Nyasa TV :