An epitaph for PP to reinvent MCP? And of glaring misplaced talents in Malawi Cabinet shakeup
In a country where politics has become a way of life, one cannot resist the temptation to play along; write and comment on political happenings, some of which defy human understanding.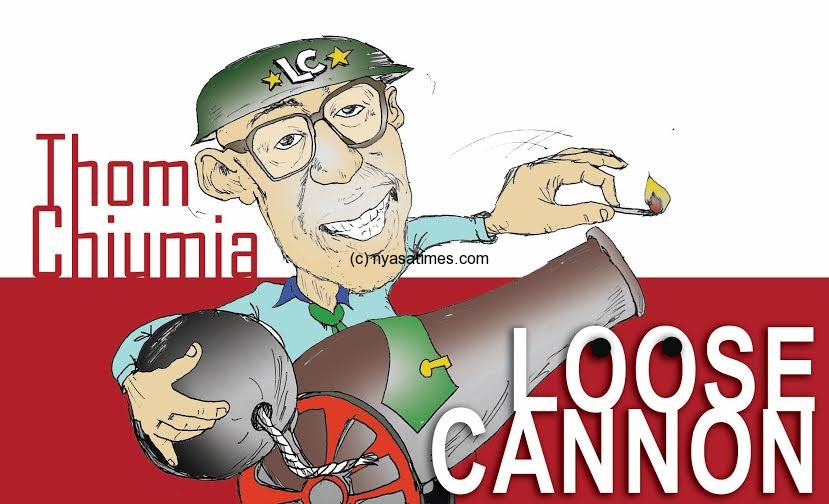 There have been two major political developments in the past five days. The first one involved the main opposition Malawi Congress Party (MCP) staging a rare political show in Ngabu, Chikwawa, in the Lower Shire.
The MCP was welcoming into its fold the self-acclaimed 'Lower Shire' giant, Alhaji Muhammad Sidik Mia, formerly of former governing People's Party (PP) of exiled former President, Joyce Banda. Sidik Mia has made it clear that he wants to become State Vice President by riding at the back of MCP and its President Reverend Dr. Lazarus Chakwera.
Other high-profile politicians who 'officially' joined the MCP from PP and other parties on that day included former PP cabinet ministers Ken Kandodo, Ulemu Chilapondwa and Halima Daudi, Boniface Kadzamira and Rodgers Newa, among others.
What was particularly eye-catching about Saturday's event was the attendance at the meeting of a few former governing People's Party loyalists. While some prominent members of the party have openly defected to the MCP and were cordially welcomed at the MCP rally in Ngabu, a few Joyce Banda and PP loyalists led by Banda's son, Akajuwe Roy Kachale Banda, graced the rally in 'solidarity' with MCP.
Interestingly, when the names of PP high-profile members were called out as being new MCP members, Akajuwe Kachale Banda and his PP team ululated and clapped hands in appreciation. Am I missing something here?
A quick glimpse on the social media reveals some extreme discontentment among some PP stalwarts who who feel sidelined, deceived and being forced into an alliance with the MCP without proper consultation with the Acting President, MPs and the grassroots members of the PP.
It is a shame that a political party that was in government hardly three years ago is experiencing its political watershed moment; a party currently at a juncture where the absence of its leader Joyce Banda and political defections are threatening to rock the party and ruin its chances of forming government in 2019.
It's Acting President Uladi Mussa is more of a figurehead caretaker than an authoritative leader, without the ability to make independent decisions. If he did, he would have attended the Ngabu rally and obviously given a podium to speak. But as things were, the 'son' is in control in the absence of the 'mother' and this would turn out to be disastrous for the larger party in-the-not-too-distant future.
In short, it is clear that the PP leadership is going against the spirit of democracy where very member of the party must possess the right to participate in decision-making processes that affect their future.
Cabinet reshuffle
Another recent major political development in Malawi was a cabinet reshuffle announced by the presidency on Monday.
"His Excellency the State President, Professor Arthur Peter Mutharika, in exercise of the powers conferred upon him by Section 94 (1) of the Constitution of the Republic of Malawi, has made some changes to the Cabinet with effect effect…", read the announcement.
Indeed, the prerogative belongs to the President to hire and fire cabinet ministers. In this latest cabinet reshuffle, there haven't been much significant changes except for what some people think is the misplacement of talents and the 'unexpected' dismissal of Minister of Health and Population Services, Dr. Peter Kumpalume.
Most observers are of the opinion that Dr. Kumpalume, a qualified medical doctor with seemingly high moral integrity, performed his duties and responsibilities with utmost dedication and professionalism. He was recently rated above average in his performance as cabinet minister by the media.
The President has moved around some of his senior lieutenants. Henry Mussa is now at Trade, Industry and Tourism form Labour and Sports, Austin Atupele Muluzi has replaced Dr. Kumpalume at Health while economist Joseph Mwanamveka has been transferred to Agriculture and Irrigation Development.
Educationist Dr. Emmanuel Fabiano will now oversee Foreign Affairs Ministry, paving way for lawyer Bright Msaka who is now new Education Minister after leaving Ministry of Mining and Natural Resources. The long forgotten Anna Kachikho has been appointed new Lands and Urban Development Minister.
Kondwani Nankhumwa, Goodall Gondwe and Nicholas Dausi have retained their portfolios at Local Government and Rural Development, Finance and Economic Development and Ministry of Information, respectively. While the President must be commended for maintaining a lean cabinet, one wonders whether or not this cabinet will get on with the job of government, which is about improving the social and economic status of the people, when talents seem to have been glaringly misplaced.
Most of the individuals in this cabinet have impeccable credentials in their areas of specialty but it seems they have been 'misplaced'. For instance, an economist will now be overseeing the adoption and implementation of agricultural policies and also assume the role of advisor to the Head of State on agricultural matters. A lawyer will be presiding over the implementation of various health policies; an educationist will now be in-charge of international relations. Indeed, this is an obvious misplacement of talent.
You never know, one-and-half years before polls, the President may be doing some 'political posturing' in the way he appoints his cabinet. But in any event, the President must be aware that Malawians will rate him in 2019 based on what his government has delivered in terms of public services and general social and economic improvement.
"See that the President, the Cabinet and staff are informed. If cut out of the information flow, their decisions may be poor, not made, or not confidently or persuasively implemented."- Donald Rumsfeld
Follow and Subscribe Nyasa TV :