Malawi economic game plan could go horribly wrong: Go deeper APM,  up to Central Medical Stores!
The deteriorating economic situation has increased subsistence livelihood among Malawians who have been surviving on a 'hand-to-mouth' basis for the past two years, with no real hope for the future. The nation has to deal with an acute case of economic recession never seen before in the history of their independence.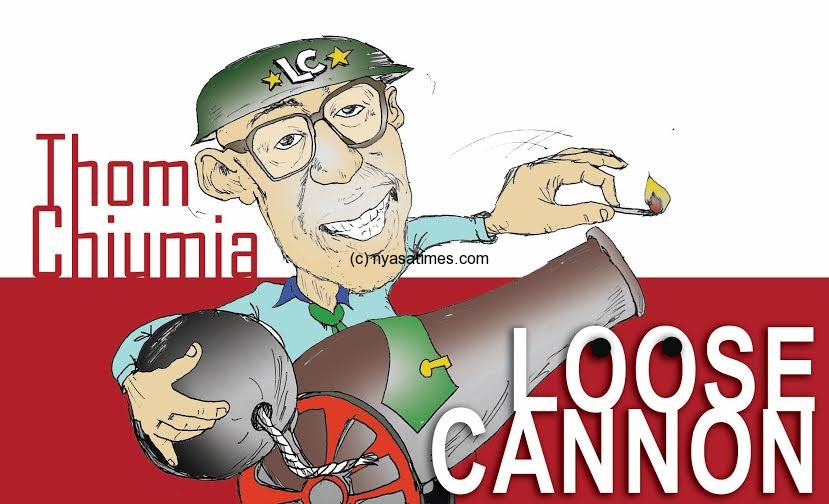 The DPP government of President Peter Mutharika is at a complete loss as to how they intend to reverse the horrific economic situation, if the 2016/17 National Budget statement presented in Parliament on Friday, May 27, 2016, by Minister of Finance, Goodall Gondwe, is anything to believe.
The 77-page document, which I have thoroughly read, contains information no ordinary Malawian would be happy to be associated with. The future looks calamitous.
The Minister of Finance mumbled through some revised tax figures that already impoverished Malawians will have to grapple with in the next 12 months and possibly beyond. The figures are quite scary.
Gondwe told the august House that, in his view, although planning on the basis of the optimistic IMF projection could create the risk of a higher domestic financing outturn in the event of a shortfall in actual collections, it seems prudent to argue that MRA has the capability to collect more revenue than it currently does as a proportion of GDP.
"MRA is, therefore, being requested to rise to the needs of the country at this crucial moment when the enhancement of domestic resource mobilization is critical for the attainment of our national priorities," he explained.
In functioning economies, where production is constantly at peak and citizens are not hungry, Gondwe's statement would make a lot of sense. In such economies, the private sector bears more responsibility for enhancing domestic resource mobilization than ordinary citizens.
Minister Goodall Gondwe suggests that the DPP government will rip off ordinary Malawians through the implementation of 16.5 percent Value Added Tax (VAT) on goods and services that were hitherto either exempted or zero-rated. He gave an explanation for government's sudden change of heart to tax the poor without regard to the current hostile economic conditions.
The Minister said VAT exempted and zero-rated goods and services have not only eroded the tax base and compromised revenue generation capabilities, but they have also acted as a subsidy to consumers who have purchased the zero-rated goods and services.
Due to our inability to ring-fence goods such as laundry soap, the higher income earners have also had access to zero-rated goods. He claimed that low income earners have subsidized high income earners. This makes very little or no sense at all for a consumer at Kunenekude in Neno who cannot afford soap, salt and sugar, among others.
The above scenario sounds more like a quick-fix solution to problems that actually require a gradual economic growth process with the help of our bilateral and multilateral partners.
Instead of overburdening the ordinary Malawian, Goodall Gondwe and President Mutharika must be enhancing government's partnership with the private sector. The more successful the private sector is, the more value is created in the economy and this is reflected in higher government tax revenue, more employment opportunities and increased incomes for citizens.
Instead of working to create an enabling environment for business to sprout, the DPP continues to turn government into a parasite that is now sucking the blood of ordinary Malawians. The Budget is in bad taste, at least for families living in Ntandire, Goliyo, Chibavi or Chikanda.
Go deeper, Mr. President, not only drugs theft
On Monday, President Professor Arthur Peter Mutharika (APM) officially inaugurated the magnificent Nkhata Bay District Hospital. The President announced that his government is now "setting in motion" to bust hospital medicine theft cartels. He declared that his government will "fire and jail" those that steal even one tablet of malaria drugs. Well said, Your Excellency.
However, rhetoric on public podiums is not enough. There are entrenched systems right from the Central Medical Stores Trust where drugs and other medical supplies mysteriously disappear. That's where the fight against drug theft must start and not at mere district level.
Drug suppliers who have political connections at the highest level receive payments for drugs and other medical supplies that they have not actually delivered.
It is not only the theft of drugs. In hospitals, especially in the referral facilities, there are no or not enough specialist physicians. According to experts, a lot of conditions are not appropriately diagnosed because they are seen by clinicians who are not aware of the greater spectrum of diagnoses that are possible.
The issue of brain drain, where qualified medical workers leave Malawi in favour of better training opportunities and more attractive salaries abroad, also needs special focus. The government must deal with all challenges in a holistic manner instead of merely threatening nurses and medical assistants at district hospitals and health centres.
"The people who are telling people that it makes people rich are not even rich. They are wearing rags. How can a person like this make you rich if he himself cannot make himself rich?" –President Peter Mutharika speaking  BBC Focus on Africa TV about attacks on albinos driven by the belief – advanced by some witchdoctors – that albinos' body parts have properties that confer wealth and good luck..
Follow and Subscribe Nyasa TV :