Malawi electoral commissioners making obnoxious demands
My grandfather had a popular phrase that he often said when given demands that he considered out-of-sync or simply foolish. He usually said you don't fix windows when a house is burning.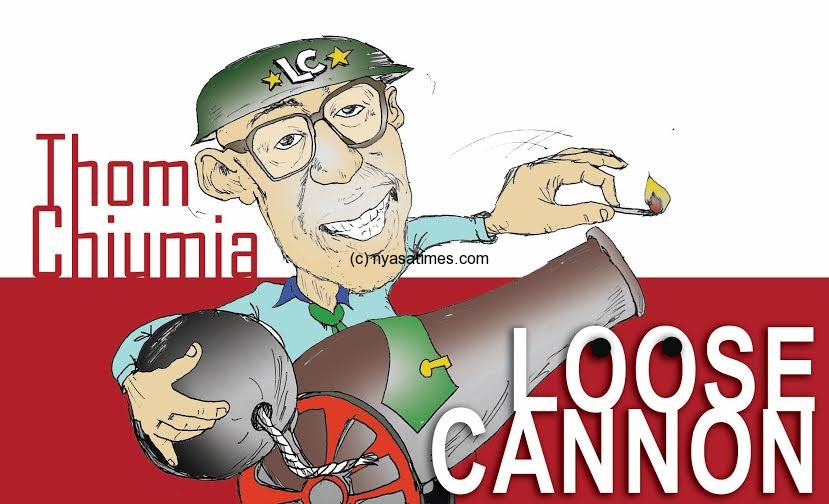 The recent demands by the Malawi Electoral Commission (MEC) Commissioners for a 170 percent salary hike exactly fit in the bill. The demand is so outrageous and honestly bland. The context within which the demand has been made, one would be forced to conclude that MEC Commissioners or whoever advised them to make the demand must be high on some illegal drug, or that the sweetness of money has gone too much into their heads and has eaten the part that is used for thinking.
Everyone, except perhaps for toddlers, knows that this country is up in flames (not the flames that are burning markets every week). The warm Heart of Africa (now turning into a hot frying pan) is becoming a very unpleasant place to live in by the day. Peter Mutharika and his DPP government have huge challenges to save Malawi.
That government is a provider of social amenities such as drugs in hospitals, is becoming just a distant memory. Recently, some government hospitals such as Dedza and Dowa district hospitals, announced that they have completely stopped providing food for their patients due to lack of funds.
Women are giving birth on hospital floors with no one to attend to them for lack of enough hospital beds and medical personnel. Goodall Gondwe has just confirmed that budgetary support would not be returning at all. He appears clueless on where the country's salvation would come from, only finding solace in the meaningless and hopeless statement that "government will do something".
A few weeks ago, President Mutharika received a good bit of rattling for taking an entourage of 115 people to the United Nations General Assembly (UNGA) and hiring an expensive private jet, blowing over K300 million in the process, amidst the country's teething poverty.
And to add salt to an already open wound, the President got angry, banged tables and boasted that he was already a millionaire before becoming president, when prompted to explain the rationale of taking such a large entourage.
Civil society groups are calling for the resignation of Mutharika for his perpetual failure to address the country's economic problem, and the jury is already out on that one.
It is inconceivable therefore for the Malawi Electoral Commission (MEC), an organization that is run on taxpayers' money, to begin to demand money in these desperate times.
The fact that the so called Commissioners are not able to see the folly of their actions can only be construed as an exposition of their gross incompetence and insensitivity.
Not long ago, MEC was in the news for financial scandals and maladministration, where the same Commissioners and top management awarded themselves hefty loans and expensive vehicles under very dubious circumstances. An audit discovered that some commissioners pocketed allowances for foreign trips that were never made; it was also discovered that some members of management operated parallel bank accounts that were used to siphon tax payer's money for personal gain. Public funds were never accounted for.
Asking for a 170 percent salary increase amidst this cacophony, and when there are other unresolved issues pertaining to incompetence and pure fraud at the Commission, is just not being fair to Malawians. It is more of a continuation of the lack of reason and incompetence that has been the hallmark of MEC since it presided over the most shambolic elections in the country's history last year.
"Lust and greed are more gullible than innocence."-Mason Cooley
Follow and Subscribe Nyasa TV :