Mutharika's award for poverty in Malawi
In this world, there are people who are pretty gifted at seeing what others can't see. There are also others who, without actually seeing anything, they will pretend to see something. Others are 'professional blind followers', good at following blindly even when the one they are following is clearly leading them to a dangerous precipice.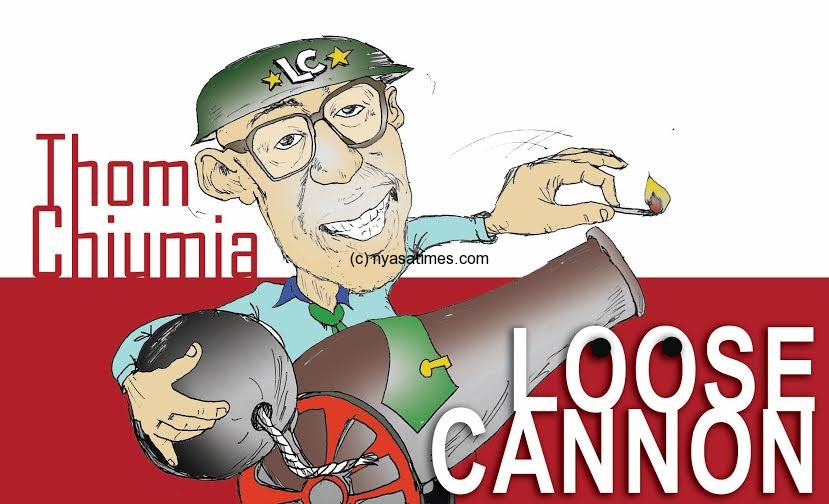 The good of it is that this is entirely not wrong in a fast-paced global marketplace of information and ideas. In fact, everyone is entitled to their opinion and free to choose what to believe. This brings me to the story of the moment.
The UK-based African Leadership Magazine has awarded President Peter Mutharika with what it is calling a 'Medal of Honour for Development'. The award was bestowed on Mutharika at this year's United Nations General Assembly (UNGA) in the US, from where he is yet to return.
Apparently, the award is a recognition for Mutharika's efforts to bring "the best of Africa to a global audience" and also for 'telling the African story from an African perspective'. Sounds pretty prestigious indeed, and as has always been the case, Mutharika's army of braggadocios is all over town with extensive high sounding words brandishing this 'outstanding accomplishment' for their man.
We might not know the criteria that New African Magazine used to arrive at the conclusion that Mutharika is the best among, we don't know who, at telling the African narrative to the global audience. We may also honestly not be privy as to what African stories the law Professor who spent 40 years outside Africa, has been telling to which global audience.
What we are aware of, however, is that Mutharika is facing enormous challenges running Malawi – a country of 16 million. This country is struggling to mix its economic variables and its future really looks bleak despite promises of economic growth by Mutharika and his kind in the DPP government. Economic experts have just revised down our GDP growth to a paltry 2.9 % from the 5.1% that finance minister Goodall Gondwe predicted when he presented the 2015/16 budget.
Inflation is in the double digits and Interest rates are beyond reach for the majority of members of the private sector. Apart from the severe blackouts that have left this country in perpetual darkness, the latest Transparency International (TI) index reveals that corruption in Malawi is alarmingly high. The sad thing is that Mutharika's leadership does appear to be offering solutions to this forbidding reality.
Is it not ironical, therefore, for someone to think of honouring a leader who presides over a country under this unfortunate context; a country which is erupting in poverty for lack of visionary leadership? And to add salt to a rotting wound, Mutharika said he is receiving the award on behalf of all Malawians. Malawians my foot!
Can Mutharika contextualize which story Malawians are telling to the rest of the world? Is it a story of poverty and despondency?
The DPP government has been criticized for being insensitive and aloof to the needs of Malawians. The Professor often appears absent and far removed from the rest of the people on national issues, and often cedes control of national matters to cadre of certified rascals operating under the alias of advisors.
Halt the assassination story, Mr. President
In his acceptance speech for the award, Mutharika said he had endured a lot of political persecution and several attempts on his life. Which persecution? It is now well documented that to date Mutharika has not produced any evidence of any attempt on his life by the previous People's Party (PP) government since this talk of 'persecution' started.
It is a fact that Mutharika was arrested because he was part of a franchise that attempted to prevent a constitutional provision from taking its course. It was pure and simple, and no any sugar-coated speech made to 'global audience' can change that fact or re-write that history.
Are these the type of stories that have hoodwinked the African Leadership Magazine into honoring Mutharika with the so-called leadership award?
Man gives you the award but God gives you the reward. –Denzel Washington
Follow and Subscribe Nyasa TV :