President Mutharika owes Malawians an apology: Commission of Inquiry in serious credibility doubts
President Peter Mutharika must be the most stressed leader now. George Chaponda must be the most stressed minister. There is tension in the country over 'maizegate'. Malawians are on APM's neck to fire Chaponda for being embroiled in 'maizegate'. Chaponda is under public pressure to resign, honorably, to pave way for investigations. Neither of the two has happened yet.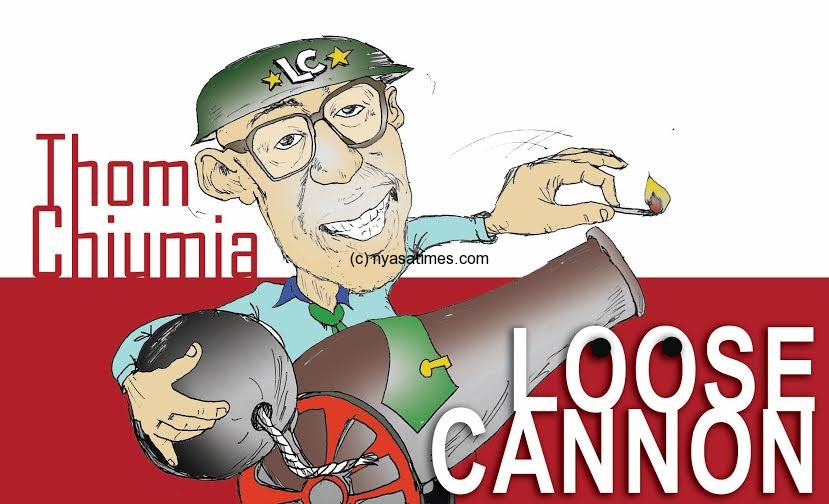 Indeed, the attack on Malawi Congress Party (MCP) women in Chiradzulu by some overzealous ruling Democrtaic Progressive Party ( DPP) cadets is characteristic of a party in panic mode. The debilitating assault on the media, especially the Times Group, is a resurgence of archaic autocratic tendencies that Malawians said a big NO to them in 1993.
Malawi is now a democracy and the abuse by the DPP government of Malawi Revenue Authority (MRA) and the Malawi Communications Regulatory Authority (MACRA) to stifle the media and any dissenting views is not only uncalled for but also a huge threat to democracy and the rule of law.
This fellah George Chaponda cannot continue to serve as a cabinet minister with corruption allegations hanging on his head. His continued stay as minister against loudest calls to resign is short of common sense. It's time that he goes away once and for all in order to pave way to investigations. I am not saying he is guilty, he is innocent until proven otherwise. But integrity, which our President touts as one of the pillar of development, would entail he steps aside to pave way for a credible probe.
What is most unsettling is that President Mutharika seems unmoved in all this drama. A President whose approval ratings are worse than all previous presidents should be seen to be making up for that record through decisive actions against corrupt gangsters in the corridors of power.
President Mutharika must be seen to be promoting Malawi as an investment destination by genuinely dealing with corruption and the numerous political, social and economic challenges that the country faces now. The President's inaction in this scenario defies logic. Yes, the DPP would argue that the president has appointed a Commission of Inquiry to look into the 'maizegate' circumstances. But recent actions by some members of that commission put the commission in serious credibility doubts.
Any president worthy their salt cannot appoint people with criminal antecedents in their cabinet. Serving ministers who are allegedly in conflict with the law and involved in offences of moral turpitude and corruption should not be allowed to discharge duties as ministers, period.The Malawi Constitution reposes immense trust in our Head of State and President Mutharika is therefore expected to act with responsibility and with constitutional morality by upholding the constitution.
As a matter of urgency, President Mutharika must begin to manage his relationship with the people of Malawi, which has become strained, resentful, and unproductive. He can't afford to protect the interests of one individual or a few individuals at the expense of the larger nation.
It is high time President Mutharika also apologized with sincerity and grace for keeping the 'rotten' ministers in his cabinet and acknowledges the hurt that this may have caused to the people of Malawi. It isn't always easy to apologize, but this will be the most effective way to restore trust ahead of future elections.
Human relations literature tells us that an apology opens a dialogue between oneself and the person you have hurt. When you apologize, you also acknowledge that you engaged in unacceptable behavior. This helps you rebuild trust and reestablish your relationship with the other person. It also gives you a chance to discuss what is and isn't acceptable.
When the president admits that the present unfortunate situation is his fault, he shall restore dignity to Malawians. A sincere apology shows that you are taking responsibility for your actions. It strengthens your self-confidence, self-respect, and reputation. You're also likely to feel a sense of relief when you come clean about your actions, and it's one of the best ways to restore your integrity in the eyes of others.
Above all, President Mutharika must submit to accountability and transparency imperatives demanded by all and sundry. He must at all cost allow local accountability institutions to delve into the workings of his government and seek the augmentation of that work through the involvement of foreign expertise. That is what we shall call leadership.
I have trust with my President, Prof APM. He will do the needful.
"To those who cling to power through corruption and deceit and the silencing of dissent, know that you are on the wrong side of history; but that we will extend a hand if you are willing to unclench your fist."-Barrack Obama
Follow and Subscribe Nyasa TV :