Roll call of thieves in legal wigs, hats off Malawi Law Society
It is becoming more and more apparent that some lawyers in Malawi are riding on the profession as a means of amassing easy wealth. They enjoy driving posh cars and grab other people's wives after stealing from unsuspecting clients or indeed conniving with judges, magistrates and government officials to circumvent justice. They share money following some stage-managed court rulings.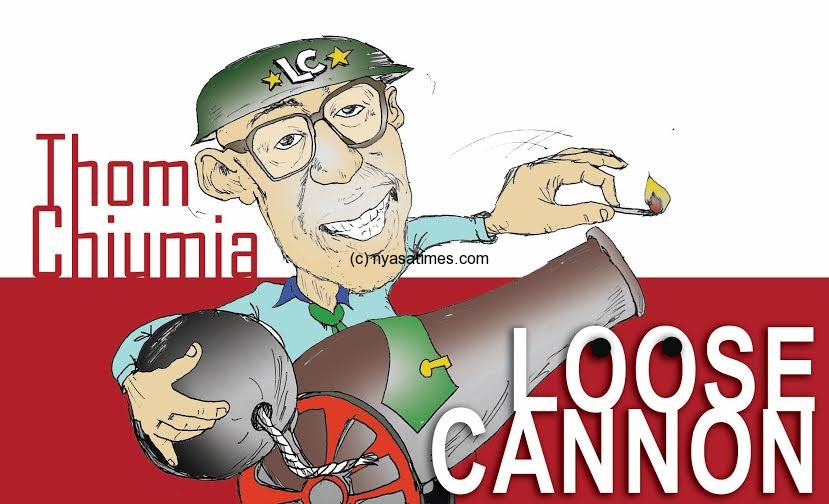 Indeed, there has lately been a steady decline in ethical standards among many Malawian lawyers such that corrupt and thieving lawyers have brought much ridicule and disrepute to the once noble profession. Many lawyers in Malawi have pathetically failed to meet the standards of a true profession, standards that call for honesty and integrity within established canons of service.
Since the dawn of multiparty democracy in Malawi, the men and women in gowns and wigs have been held in highest esteem more than politicians, teachers, doctors and virtually everyone.
This is largely explained by the fact that Malawians and clients, particularly, see the lawyer as the 'means to justice'. Malawians have so far seen lawyers as a true symbol of justice and equality and that the lawyers are nowhere near corruption, theft and utter crookedness. But alas, in the later days of our democracy, lawyers have turned out to be the worst crooks the country has ever bred.
A few days ago, the media was awash with news that the Malawi Law Society (MLS) had disbarred and recommended for prosecution several high-profile lawyers for duping clients.  According to MLS Disciplinary Committee Chairperson, Dr. Jane Banda, MLS disbarred and recommended for prosecution Patron Ndhlovu for receiving and failing to remit about K14 million to some three clients, Lusungu Gondwe for receiving over K26 million on behalf of his client but failed to remit some of the money, and Edwin Banda for receiving money on behalf of his client but underpaid the client. Other lawyers are Felix Lipande, Golden Mwangulube, Kajani Banda, Mapemphero Manda and Lucious Kwakwala.
According to Dr. Janet Banda, the action is pursuant to powers under the Legal Education and Legal Practitioners Act (Disciplinary Committee Rules of Procedure, particularly Rule 21).
We had another worst case scenario when the MLS looked away when some lawyers who had been answering criminal charges were still allowed to practice and represent clients. What was even much mind-boggling was that such lawyers were actually representing their co-accused, answering similar criminal charges. It doesn't' get worse than this. My foot! This is indeed shameful, to the least.
So, to learn about MLS' recent disciplinary action against unethical lawyers is extremely heartening. We now have a Malawi Law Society, which has awoken from its long slumber and it is now cracking the whip on lawyers who engage in practices that are unethical and that go to defeat the interests of justice.
Indeed, ethics are extremely important to the practice of law because lawyers are integral to the working-out of the law and the Rule of Law itself is founded on principles of justice, fairness and equity.
If lawyers do not adhere and promote these ethical principles then the law will fall into disrepute and people will resort to alternative means of resolving conflict. The Rule of Law will fail with a rise of public discontent. The legal profession especially must have the confidence of the community.
It is therefore Malawians belief and expectation that the action by MLS will bring back sanity and integrity to the legal profession. But as President Arthur Peter Mutharika said during the installation of Paramount Chief  Ngolongoliwa in Mulanje on Sunday, almost every aspect of our society is corrupt and we all need to take our rightful individual steps to root out corruption. It is not a one man's job.
Indeed, while I hail MLS for this rare and bold step to punish thieves in legal wigs, other professional societies must also undertake an audit of their members and punish those that are 'rotten'. Indeed we have rotten, thieving and corrupt professional everywhere. We do not only have them at Capital Hill but also at the bench, newsrooms, medical rooms, schools and colleges, on the roads, at the DC's office, at Immigration Department, Road Traffic Directorate, parastatals and banks, among others.
We may not be a nation of thieves, but we have thieves amidst us. We need to start roasting these thieves; not tomorrow but now!
"All we know about the new economic world tells us that nations which train engineers will prevail over those which train lawyers. No nation has ever sued its way to greatness. " ― Richard Lamm
Follow and Subscribe Nyasa TV :