State House: There is more to it than meets the eye
There's no smoke without fire, so goes the saying, and rumours do not spread unless there is some element of truth in them.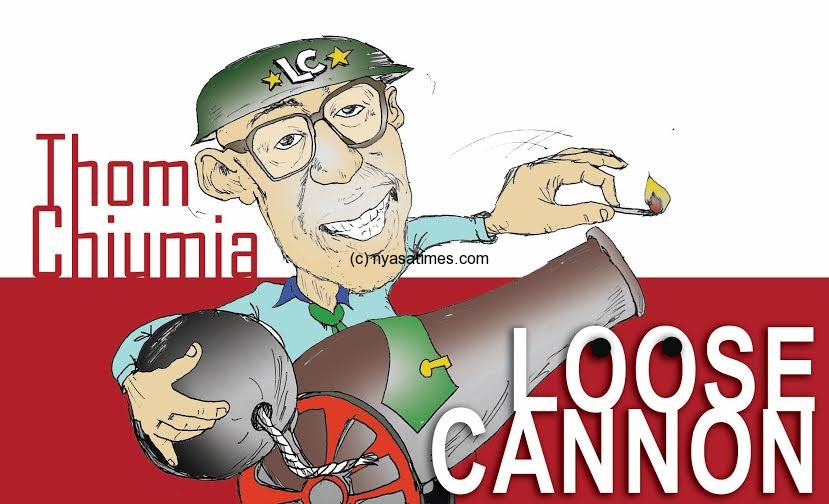 Of late there has been a lot of 'blue' smoke at State House, either someone is extinguishing fire within the Plot Number One or some Shisha is being smoked by the powers that be.
This month we heard news that State House computer systems were hacked and a man was arrested, suspected to have been the "hacker", using President Peter Mutharika's name to swindle unsuspecting individuals and companies.
Malawi Police Service (MPS) Deputy Inspector General (DIG) responsible for operations, Rodney Jose, who shielded the identity of the hacker, said the hacker could be a computer expert who is likely part of a sophisticated crime syndicate.
After that, the State House press office said the hacker did not actually hack State House computers after all. The thieves, he said, only used the Mutharika name, with an 'h' at the end to steal from some unfortunate souls.
He said the 'hacker' merely created email accounts in the name of the President, which he used to fleece some Kwachas from some unsuspecting 'donors'.
Since then, Police has not disclosed the identity of the hacker. The hacker has not been formally charged and the investigation, if at all there is any, seems to go on at a snail's pace. But Jose only said the suspect is being kept at an undisclosed station and will be taken to court soon.
Malawians deserve an update on this matter.
After the 'hacking' developments, what have followed at State House are massive redeployments. And a season of rumours attracting rebuttals.
I am interested in the presidential email 'hacking' saga because Baker Tilly – forensic auditors of Cashgate – highlighted this very same issue.
In their recommendations, they said all public Malawi government e-mail addresses should end in [email protected] to avoid this kind of confusion.
"We understand, however, that IFMIS has an internal mail capacity and we recommend that the use of personal emails for official purposes is barred at the earliest opportunity," reads the Baker Tilly report.
And recommendation 29 of the policy to implement reads: "The ability of using IFMIS for email should be investigated. Use of general internet accounts should not be allowed."
I have the official e-mail address of President Peter Mutharika and it does not have gov.mw in it.
It is the failure to implement the Baker Tilly recommendations that is causing all this. And the hacker or tricksters – are taking advantage.
Is it not long ago when reports were awash in the media that some presidential aides have been going around extorting money from people in the name of President Mutharika?
It was said they are getting money from Malawians of Asian origin and other investors in return for appointments with the President.
This is not a new phenomenom. Late president Dr Bingu wa Mutharika in October 2009 disclosed that some of his cabinet ministers, government officials and DPP members were extorting money from foreign investors in his name
The tricksters are relaunching themselves.
The real hackers and impersonators live and work right at State House. Most of them eat with the State President on the same table .
"Whatever the dangers of the action we take, the dangers of inaction are far, far greater." –Tony Blair,former UK Prime Minister
Follow and Subscribe Nyasa TV :