The tale of 'recycled politicians' in Malawi': You are better off where you are, Hon. Chimunthu Banda
Africa's first generation leaders emerging from independence struggle positioned themselves as the only ones capable of leading and as presidents for life. We had our own horrible experience of 'president for life', Ngwazi Dr. Hastings Kamuzu Banda, who ruled Malawi with an iron fist.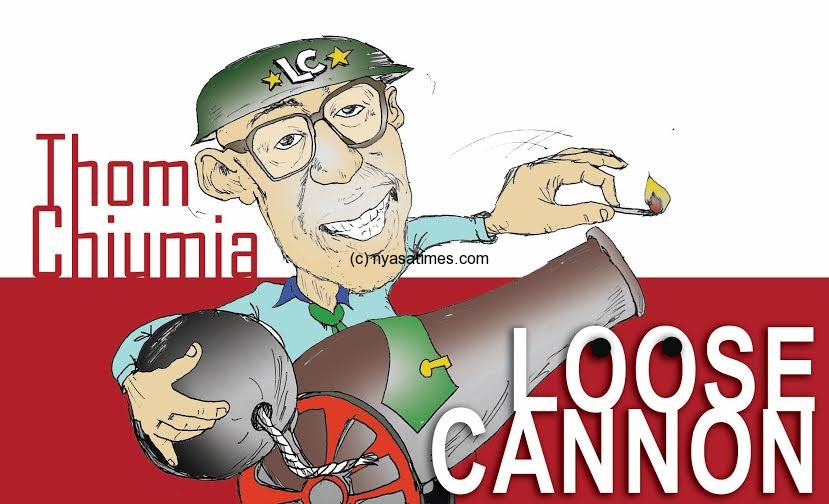 Kamuzu Banda presided over a Malawi Congress Party (MCP) government that was the worst political nightmare Malawians have ever had in their history of political independence.
When the winds of democracy swept across the continent in the early 1990s, a new era of 'term limits' in national political leadership crept in where leaders served for a limited time and paved way for others.
It is therefore with a sense of great shock and utter disbelief that I hear of a calculated political comeback of former Speaker of Parliament Henry Chimunthu Banda.
The former DPP cabinet minister under the late President Bingu wa Mutharika has set his sight on attaining the position of Vice President of the Republic and may run as running mate to President Peter Mutharika in 2019 if all political matters will be equal.
According to reports, the DPP may wish to lure the former Speaker, who hails from Nkhota Kota in Central Region, to return to active politics in order to fix what they see as the party disadvantage there where almost all districts are overwhelmingly dominated by the MCP of Reverend Dr. Lazarus Chakwera.
Whatever the case is, I think this syndrome of 'recycled politicians' has now become cancerous and dangerous to Malawians' quest for rapid social, economic and political progress.  It is doubtful that Chimunthu Banda would be a valuable resource that would be lost forever if he weren't able to return to frontline politics.
Indeed, Honourable former Speaker has a wealth of political knowledge and experience but it is imperative that when politicians decide to retire, they must remain retirees in order to create space for up and coming politicians-the youths-to make their own contribution.
Politicians like Chimunthu Banda are a stumbling block to national progress and must not be allowed to stop or delay new political talent from emerging.
The governing Democratic Progressive Party (DPP) has superb and highly ambitious young politicians who must be given an opportunity to play their rightful political leadership role instead of inviting recycled politicians who belong to the political dustbin.
Indeed, Chimunthu Banda may have a great character and integrity. He is one of the fewest politicians in the country with a clean record. He quietly stepped aside when the DPP national convention overwhelmingly rejected him as its 2014 presidential caniddate in the May 2014 elections, in favour of President Peter Mutharika. Strong rumour has it that he actually turned down an offer by former president Joyce Banda to be her running mate because he was convinced it was time to retire from active politics when his term at Parliament came to an end. What makes him think the DPP has now changed its mind and that he is now the preferred presidential running mate candidate?
Chimunthu Banda commands a lot of respect from Malawians because of the great service he rendered to this country as former school headteacher, a parliamentarian, cabinet minister and Speaker of the National Assembly. He is widely revered for voluntarily stepping out of active politics. He was considered our own Nelson Mandela.
Indeed, retired politicians like Chimunthu Banda have a role to play in Malawi politics. But that role must be more of advisory than active participation in the day-to-day politics.
Politicians have their own life cycle. There has to come a time when they have to pave way for others, particularly the youths, to take over and run the affairs of this country. Political power is not forever. The problem with some of our politicians is that they want us to believe that the only way to serve one's country is to be involved in politics for life. This is not only wrong, but deceitful as well.
In fact, former South African President, the late Nelson Mandela, is a distinguished example of how a retired politician with an excellent or an unblemished political career can serve his or her country outside of politics.
Chimunthu Banda, whatever you motivation is-to become Vice President or to genuinely serve the people of Malawi-you are better off where you are-in retirement. It will be the only sure way to preserve your impressive legacy as a politician because any attempted comeback will erase all that good record.
A critical assessment of the position of Vice President in Malawi from the Justin Malewezi to the Saulos Klaus Chilima time tells us that circumstances of their position are not rosier. It is an open secret that State Vice Presidents in Malawi suffer various abuses and demeaning treatment by the very people who put them there.
One wonders what would motivate Chimunthu Banda to leave the comfort of his retirement home to vie for the position of State Vice President. Maybe he believes it would be different with his vice presidency. Time will tell!
"No power on earth can stop an oppressed people determined to win their freedom" –Nelson Mandela
Follow and Subscribe Nyasa TV :