Trump can 'totally destroy' DPRK,  Malawi President preaches youth empowerment, bravo APM!
North Korea, or the Democratic People's Republic of Korea, is under threat of being "totally destroyed" by the world superpower, USA, if the East Asian country continues to harbour nuclear arms ambitions and be a threat to US international interests and allies.  It was the stark warning from US president, Donald Trump, when he presented his maiden United Nations General Assembly (UNGA) speech in New York at the start of the annual gathering of world leaders. Never mind the "Goliath" jab from Zimbabwe President Robert Mugabe.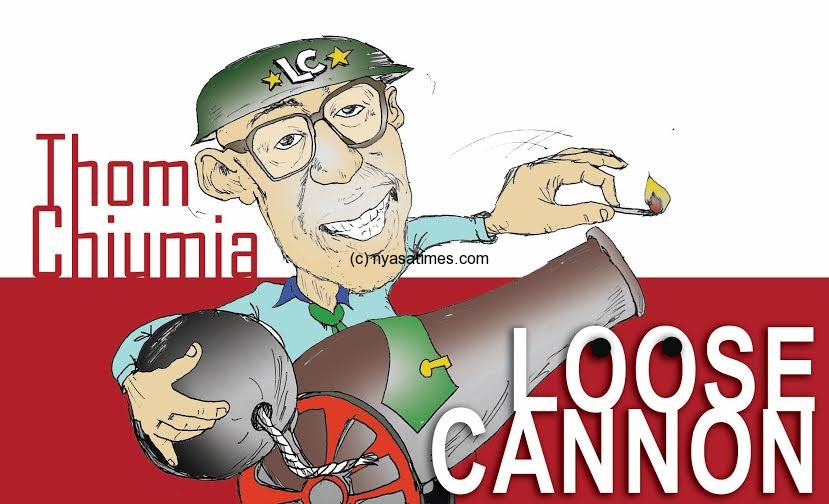 Predictably, North Korea has not taken Trump's threat sitting down. Its Foreign Minister, Ri Yong Ho, told reporters in New York on Wednesday that "It would be a dog's dream if he (Trump) intended to scare us with the sound of a dog barking."
Sounds like stuff for real military superpowers. As a third-world country, Malawi has its own challenges to think about, specially surrounding deepening poverty among citizens. Sometimes poverty reaches alarming proportions where citizens actually die of treatable diseases and that some households can hardly afford two meals a day.
So, while for some, Trump and North Korean leader Kim Jong's exchange of unpalatable and undiplomatic words could be one of the major highlights of UNGA, in Malawi, we think that our president's clear resolve to empower the youth as a solid foundation for social and economic prosperity is one of the highlights of our president's presence at UNGA.
To many well-meaning Malawians, it was simply heartening to learn that president Professor Arthur Peter Mutharika had encouraged fellow leaders to invest in the education of young people in order to end the circle of poverty in Africa.
He noted that investing in the human capital is one of the surest means of breaking the poverty cycle and that can genuinely be achieved if governments generously invested in the education of young people.
Without going into the deeper details of the president's assertions, he surely has taken a positive direction towards departure from the traditional view that most leaders in Africa and Malawi have towards young people. In most African countries, young people are used as political pawns to fight perceived political enemies.
In Malawi, before the dawn of multiparty democracy in 1994, the ruling political party recruited young people into a paramilitary wing, which committed unspeakable atrocities against innocent citizens. The Malawi Young Pioneers (MYP) and the Youth League quickly come to mind.
When democracy came, the new rulers couldn't resist the temptation of abusing young members of their political parties to instill fear in and commit various politically-motivated crimes against perceived political enemies.
According to Human Rights Watch (HRW) thousands of children are serving as soldiers in armed conflicts around the world. These boys and girls, some as young as eight (8) years old, serve in government forces and armed opposition groups.
Under the UN Sustainable Development Goal (SDG) number 4, it is outlined that obtaining a quality education is the foundation to improving people's lives and sustainable development.
It is therefore the responsibility and obligation of all political leaders leaders and governments to ensure that young people are not abused for political ends but enjoy their right to attaining education and knowledge as provided for in the Universal Declaration of Human Rights of the United Nations and replicated in many national constitutions.
Indeed, if young people were given good and quality education as touted by our leader, nations, especially in impoverished Africa, would experience rapid social and economic growth because there would be at no time the absence of human capital in various aspects, including science and technology.
True to his resolve to invest in education for the youth, president Mutharika is vigorously pursuing his vision of community technical colleges in Malawi established as a way of increasing access to Technical, Entrepreneurial and Vocational Education and Training (TEVET) by out-of-school youth and adults who fail to make it to formal TEVET due to limited capacity and restrictive entry requirements.
Indeed, this is a smarter way of empowering the youth than abortively planning to export 100,000 young Malawians to South Korea (or Dubai and Kuwait) to work as casual labourers supposedly to ease unemployment and reduce poverty. That was modern-day slavery and the much-abhorred human trafficking.
Mr. President, charity begins at home. May the youth in your political party conduct themselves exemplary and in line with the vision of their president. If some of the 'DPP cadets' lack a bit of education, please ask your president to enroll you in one of the community technical colleges and you shall become better and productive citizens.
Finally, another highlight of the president's trip to the 72nd session of UNGA worthy mentioning is his unprecedented small sized entourage. Only 20 or so delegates, Mr. President, is simply phenomenal. May you keep that up!   —  Follow @thomchiumia
"All responsible leaders have an obligation to serve their own citizens, and the nation-state remains the best vehicle for elevating the human condition."– Donald Trump
Follow and Subscribe Nyasa TV :