Unexplained murder in Malawi, Nankhumwa at it yet again!
On the night of Thursday, the July 2, 2015, Malawians once again woke up to the news that a very senior investigator at the Anti-Corruption Bureau (ACB), Deputy Director, Issa Ali Tayub Njauju, has been brutally murdered in the Capital City, Lilongwe.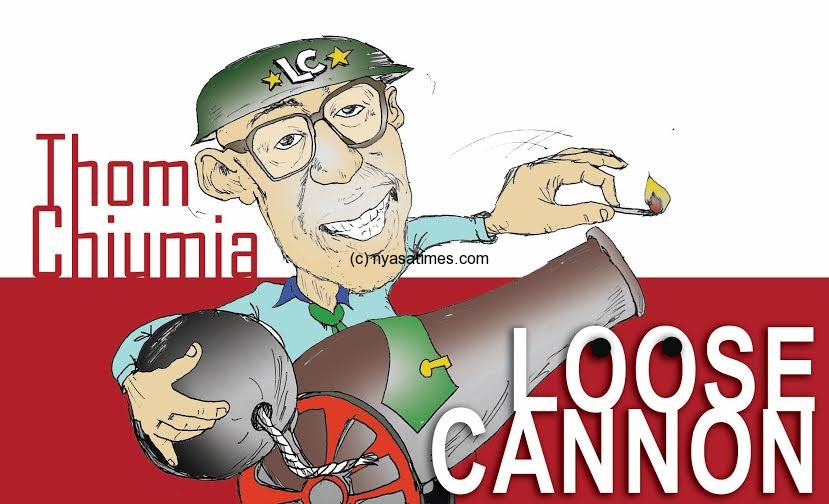 He was shot twice and buried in a shallow 'grave', his vehicle, a Toyota Hilux D4D burnt to ashes. Another life, a husband, father, colleague, brother, uncle neighbour and friend lost to brutal sadists with no sense of shame and remorse.
The murder again poses serious question about the DPP government seriousness in tackling the sharply deteriorating security situation in the country.
And this is part of a media statement issued by government spokesperson, Kondwani Nankhumwa a few days later: "To this effect, the general public is being asked to refrain from making wild speculations which are deeply hurting the bereaved family and colleagues at the ACB who have lost a dear friend, husband and father. Such a painful and tragic death must not be a treated as a source of propaganda by anyone."
Typical of statements from Nankhumwa, this one was once again out of sorts; out of touch and mumbling with serious deficiencies in meaning.
It basically communicated nothing. It is also clear that the statement has come about, not because government is in any way interested in solving the murder of Mr. Njauju. It is more of a Public Relations (PR) exercise. It is merely about government protecting its image in view of the rattling over the deteriorating security situation.
The 12 months that Malawi has been under Peter Mutharika and DPP has been punctuated by serious security lapses. Day in day out, Malawians are showered with glim news of people losing lives and property. Armed robbers are having a field day. In fact, armed robbery has ceased to be news anymore. It is a daily occurrence.
People are being killed senselessly, and sometimes millions are snatched from owners in broad daylight heists. Instead of fighting the crimes have become willing accomplices, the police are hiring out guns and sometimes even taking part in the actual 'operations'.
Albinos are being hunted like wild animals for silly and ungodly reasons to the point of failing to come out of their houses to catch a breath air. Some children with albinism have even abandoned going to school altogether.
The murder of Mr. Njauju exemplifies a new wave of highly organized crimes on the level of Al-Capone, which has hit the core of the country's societal fabric.
The ACB official's murder cannot and should not be treated like any other coincidental murder. It is a murder that is closely related to his job. In other words, the official has been hit due to what he was working on.
The question is: Who might have been responsible for Issa Njauju's murder? Where would the nation turn to for solutions? The police do not inspire; and the government does not inspire. In fact, Nankhumwa's statement does more to deflate the little hope that people might have had that government will get to the bottom of this murder.
Why would an official of a corruption-bursting organization be killed just when the country is grappling to unravel the mysteries of the MK92 billion (or is itMK577billion) corruption scandal? In fact, why is the Bureau emphasizing that the slain official was not directly involved in any corruption investigation? Why not wait for investigation? Too many unanswered questions and Nankhumwa should not stop people from asking these questions.
Peter Mutharika came on the scene with a promise of a new world order. He promised to do things unusual as opposed to doing things as usual. But 12 months down the line, his DPP government is painfully taking the shape of his departed brother's government.
Like his brother's DPP before him, the Peter Mutharika's DPP has also been jinxed with high levels of corruption, nepotism and executive arrogance (the sale of Malawi Savings Bank (MSB) sharply testifies this fact).
People are now being shot and buried in shallow graves behind Presidential Villas. The flat and tired statement from the Minister of Information is only the beginning of the process that we have become used to: "The Malawi Police Service has opened investigations into this tragic death. Government, and all law abiding citizens, will therefore wait for the findings of these professional investigations to take an informed stand on the matter."
Like the murder of Polytechnic student, Robert Chasowa and the July 20 victims, the murder of Issa Njauju will soon become a distant memory. To his family and close relations, he will be a father, brother, son uncle who they once loved, but taken away in the line of duty.
Beware of the hit squad, don't say you were not warned.
"You must not hate those who do wrong or harmful things; but with compassion, you must do what you can to stop them — for they are harming themselves, as well as those who suffer from their actions." – Dalai Lama XIV
Follow and Subscribe Nyasa TV :