Black dollars on the shores of Lake Malawi
Malawi government announced recently it had suspended all oil exploration licenses pending a review of some sort. Just to put you in the loop, the Malawi Government issued some exploration licenses to a number of International companies to explore the shores of Lake Malawi to find out if there are enough oil reserves to be commercially exploited.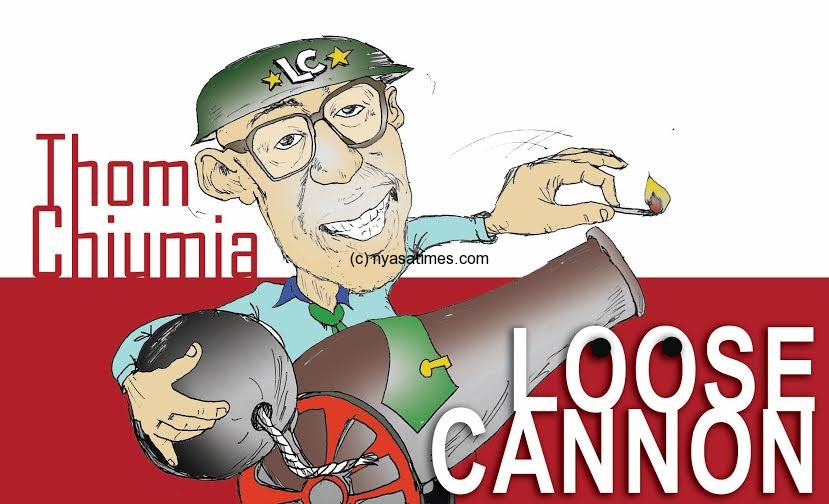 Until just a few weeks ago, the shores of Lake Malawi – around Karonga up north and surrounding areas up until the border with Tanzania – have been buzzing with activity. People have complained of noise from planes that are carrying out reconnaissance and geological mission as part of this exploration exercise.
Rather than offer hope for a new Malawi with an improved standard of living as a result of dollars from the yet-to-be-explored oil, it seems what Malawians can offer at the moment is anxiety. It seems Malawians don't know whether to celebrate or weep over the so called oil exploration missions.
Perhaps it is due to the not-so-impressive encounter that this country has had with the Kayerekera Uranium Mine project in Karonga district – the same district where much of the oil exploration is also taking place – that Malawians are not particularly animated about these types of projects.
You just have to understand the people of Karonga when they are actuality rejecting these oil explorations within their vicinity. They are afraid to be fed with a double whammy of meaningless projects that don't add any value to their lives. For that to happen within a span of a decade would be pretty catastrophic.
There is very little in terms of positives that can be written about the Kayerekera Uranium Mine. Apart from what we read a few years ago that the mine has paid taxes to government to the tune of 300 million, very little positive news has come out of the mine. The mine project came with pomp and a lot of Corporate Social Responsibility (CSR) promises. Among them were a community stadium and an improved water purification and distribution system to better the lives of people in its catchment surrounding.
The project cycle is now nearing declining phase [if it has not already closed] and none of the promises have been fulfilled. Instead, the Kayerekera stories that have been dominating the pages were like 'the Kayerekera Mine management is refusing to compensate a hospitalized ex-employee who was vaporized by dangerous chemicals in the line of duty'.
Or, we hear Greg Walker (the mine's Managing Director) whining about falling global yellow cake prices,and threatening to shut down the machines (or is it placing it on shut and operate, or shut down and clean?).
Just recently, the company acknowledged that indeed there have been some chemical leakages into Lake Malawi as a result of a 'bust pipe'. This was two weeks after dead fish started to mysteriously appear in Lake Malawi, and two weeks after it vehemently denied the same.
It was only after an altercation with communities, and when Minister of Energy and Mines, Atupele Muluzi visited the mine that management finally and reluctantly accepted culpability. Its explanation that the leaking water was treated and that it was safe came across like sour grapes.
Scenarios like that of Kayerekera Uranium Mine don't inspire any hope to Malawians in as far as benefiting from the extractive industry is concerned. Just recently, it was revealed in the media that some oil exploring companies from the Middle East had actually cut corners in obtaining their exploring licenses – I will be a Loose Cannon and lay bare some of these in not too distant future.
There has also been a proliferation of some hot-headed vendors, some of whom senior government officials, calling themselves oil experts that are operating like middle men and cutting 'oil exploration deals'
Managing Director of an oil exploring company from the Middle East, Chimwemwe Chikusa (he actually draws salaries from three companies) was operating under a dubiously awarded contract with questionable operating clauses. My good friend Ben Chiza Mkandawire is now also calling himself an oil expert, and operating under some international company (Hamra Oil) that cannot be traced anywhere even after running it through internet search engines. And man-of –the-moment for his "confession" on 'Midnight Six' treason act, Z Allan Ntata is also in the oild companies as company secretary for Rak Gas.
Not that it is any crime to draw three or five salaries from different companies (Many people are doing it across the globe), but there ought to be greater transparency around the terms under which these so-called oil exploring companies are operating.
One man should not be allowed too much latitude of decision-making domain. We are yet to track the 'Black Gold'. Indeed we are far off and it might take years to find the oil nirvana that we seek as a country. But that is not reason to rush and make stupid mistakes, especially at these early stages of the processes. Case studies abound across Africa where we can learn from.
What we are seeing now are corruption-fuelling tendencies, and it calls for a wholesale review of the processes. Malawi does not want to go the way of other African countries such as Nigeria, Gabon, Angola where the 'black gold' has actually fuelled wars (we nearly fought with Tanzania) and created financial disparities and widened the gap between the rich and the poor; where oil discoveries turned out to be a curse than a blessing…
"The disaster in the Gulf was no accident. It was the result of years of oil money buying off politicians to lead to an unregulated and ill focused addiction to oil and drilling. The doomed fate of the local fisherman and the environment were foretold in the infamous chants of 'Drill, Baby, Drill.' – Robert Greenwald
Feedback: [email protected]
Follow and Subscribe Nyasa TV :