May the real Mr. President please stand up!
The Malawian body politic is pretty predictable, even by a toddler. It is a zigzag street where daggers between government and opposition are always drawn. When government does this, opposition does that. In other words when government zigs, expect the opposition to zag – it is religiously 'normal'.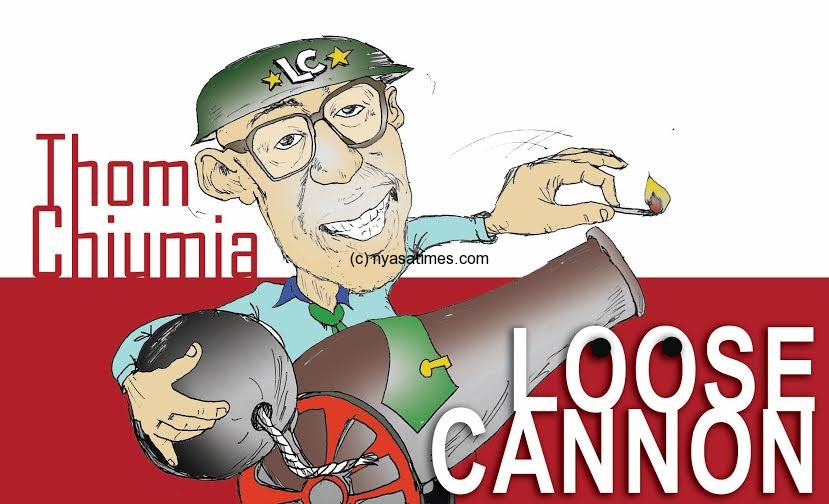 Opposition leaders have responded to the State of the Nation address delivered by President Peter Mutharika at the opening the 2051/2016 Budget Session on May 5, 2015. First was Malawi Congress Party (MCP) President; Lazarus Chakwera flowed of   Leader of People's Party (PP) in Parliament, Uladi Mussa.
In his speech, Mutharika said his government is on track regarding implementation of most of the polices that he and his DPP promised Malawians before Mutharika was declared President of this country. He bragged about achieving a three months forex import cover; he said his government has clicked a milestone on government public sector reforms ;he also said his government has managed to convince the International Monetary Fund (IMF) to open the aid tap under the Extended Credit Facility(ECF), and many other 'amazing' accomplishments that his government has recorded within the last 11 months.
Chakwera and Mussa (of the 'Chenji-Golo' fame) were quick and unanimous in their responses to the speech.T hey don't see the development that Mutharika is talking about (in fact Chakwera branded Mutharika as a liar).
Among the many things that the MCP president faulted the DPP government on was the controversial sale of Malawi Savings Bank (MSB), where he said government has resorted to adopt toxic loan amounting to K6 billion simply because it wants to bail out a "few DPP crooks" when the majority of Malawians are wallowing in abject poverty.
Reverend Chakwera also brushed aside the claims of the three months forex import cover. He said the much-touted three months import cover was only as a result of the manipulation of the Kwacha by the DPP government through borrowing from the PTA Bank.
On his part, Mussa has scolded government for claiming any economic progress. He said there are so many indications that the economy is not performing well as claimed by the Head of State. He wondered how there could be economic development when teachers are not paid on time and when public works programmes are only being implemented by instalments.
It is not so much of a challenge to put scales and weigh the opposing claims in this obvious political divide. In fact, President Mutharika and his DPP government are the ones that are largely nibbling at the wrong end of the twine between the two.
Instead of blowing his trumpet, President Mutharika should have done more to assuage the fear that grips Malawians as a result of the total security breakdown, where even police officers are involved in crime when they are supposed to protect the people. Our dear leader should have assured Malawians that the sale of Malawi Savings Bank is in their best interest (which is not).
Mutharika is Chief Executive of Nyasaland (now Malawi), and should have known better that it's not smart to call eggs chickens. The long list of wishes that he produced; that he said his government intends to do in the foreseeable future looked more like a typical what-do-you-want-to-be-when-you-grow-up standard one session.
In any case, how relevant is the conscription of young people into military today? Are we at war; with whom? Tanzania? Where would the resources for such unnecessary venture come from when we don't even have drugs in hospitals?
Deceit and contradiction
The repetition of deceit and contradiction by President Arthur peter Mutharika and his administration also goes beyond what might have been a mere coincidence. It has been said before of the inconsistent, often-times dangerous decision making nature of this administration since it came to power. Decisions are recklessly announced only to be withdrawn hours later when they were supposed to undergo a thorough thought process before being made public.
The issue of government intending to buy a plane is another one that sharply confirms DPP's ineptness at decision-making. The country is just smarting from the effects of devastating floods, and will likely face probably the worst hunger in decades. How on earth would a whole government even consider purchasing a multibillion toy for the President under such a scenario?
The comical nature with which this government handles sensitive matters of the state is as shameful as it is dangerous. Bakili Muluzi once said "running gaffament (government) is a serious business.
Within their new-found friendship (possibly over some Thobwa), Bakili should be able to tell Peter Mutharika that politics can be a large poisonous beast that can lurk in the shadows, bidding its time. He should tell him that when the beast pounces, chances are you fall on the edges…
"We as a nation, have to always learn from experience and past mistakes. The opportunity to correct mistakes lies with us. We all have to be mindful of the fact that history will harshly judge us if we do not seize the opportunities that are currently available to us, to redefine and reposition our destiny as a nation. Our children will never forgive us if we fail to make right decisions for the better future." –Peter Mutharika, President of Malawi.
Follow and Subscribe Nyasa TV :