Signs of times in Malawi: The ball is in Mutharika and DPP court, now or never
The million-dollar question is whether or not Malawians will ever have a bright future-a future where parents are able to send to school children who are not hungry and half-naked; a future where farmers will not rely on fertilizer and seed handouts anymore to produce for food and income; a future where citizens effortlessly access electricity and water all day, every day; indeed, a Malawi where clinics and hospitals have enough aspirin, antibiotics, anesthesia and bandages to heal the sick and injured; and, indeed, a future where Malawians can afford the basic commodities such as salt, cooking oil, bread, meat and a bus fare when going to work, school or church, among others. The social and economic situation in Malawi has gotten extremely bad.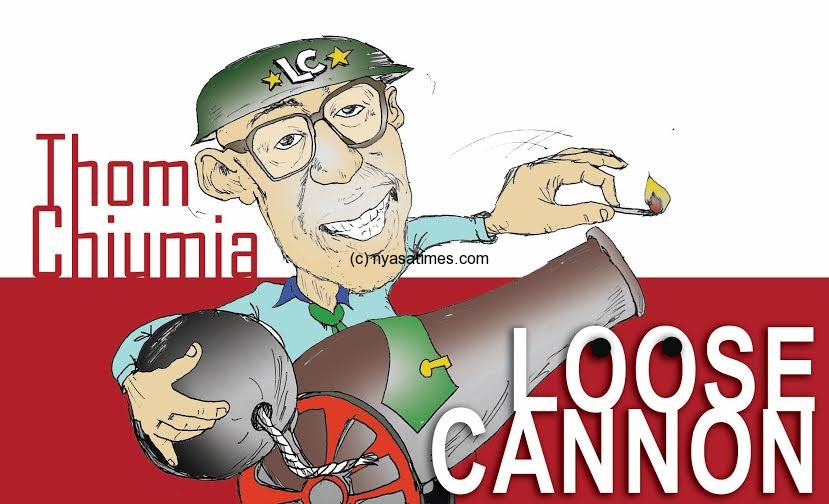 Today, Malawians have more questions than they have their answers about when the current social and economic disarray shall go away any sooner and that they shall be able to carry out various businesses with greater hope that they will make profit; that their government shall not impose taxes that are a serious burden on the growth of businesses; and that safety and security of their lives and property are guaranteed.
It would not be ahyperbole that the levels of discontentment among Malawians are alarmingly higher under the DPP and the self-styled 'man-of-nine-lives' than ever before. The DPP government is actually sitting on a time bomb.
Instead of addressing the persistent social and economic problems that Malawians are facing, the governing party is instead preoccupied with useless power-games, which are also characterized by internal succession fight.
The DPP is actually at war with itself. The party is digging its own political grave because if we continue at the rate we're going as a nation, their chances of retaining power in 2019 are next to nil.
A bit of history will be important for the DPP and President Peter Mutharika to realize and appreciate that when Malawians can't bear it anymore, they react and remove the rulers without batting an eye.
During his 30-year reign, Dr. Hastings Kamuzu Banda ruled Malawi with an iron fist. Under Dr. Hastings Kamuzu Banda, there was only one political party, the Malawi Congress Party (MCP). All other political parties were outlawed. Malawi was a one-party state.
In the early 1990s, Western bilateral donors withdrew their aid and exerted pressure on Dr. Kamuzu Banda and his MCP to embrace political reforms, allow greater political pluralism and respect for human rights. The international media and human rights organizations added their voice to liberate Malawians from the jaws of dictatorship.
The churches in Malawi played a fundamental role in the transition, both in catalyzing domestic opposition and organizing opposition groups under the safety of their banner.
On March 8, 1992, a pastoral letter was read simultaneously in all the Catholic churches across the country. It was the first public criticism against Dr. Hastings Kamuzu Banda and his MCP in 30 years. The pastoral letter was the genesis of the democracy movement in Malawi. A few months after the Catholic bishops' letter, the Public Affairs Committee (PAC) was established as an initiative for national discussion. PAC members included the Church of Central Africa Presbyterian, the Catholics church, the Anglican Church, the Christian Council of Churches in Malawi and the Muslim Association, as well as newly formed political parties, notably the Alliance for Democracy (AFORD) and the United Democratic Front (UDF), and two professional organizations—the Law Society and the Chamber of Commerce and Industry. All these actors jointly forced Dr. Banda to call for a national referendum through which Malawians were to determine their political future. On June 14, 1993, Malawians overwhelmingly voted for multiparty politics.
It is disheartening that after all those efforts and a choice of progressive politics in 1993 and 1994, we have retrogressed over the years in social, political and economic terms. Malawi has witnessed some of the worst corrupt, dictatorial and visionless leaders in the last two decades. Malawians have become much poorer today than they were at the dawn of multiparty democracy in 1994 if GDP statistics are anything to go by.
The current DPP government has ignored voices of reason regarding some very sensitive matters, including the enactment of laws that are many Malawians are totally opposed to. The Land Act and Termination of Pregnancy Bill are cases in point. The leadership has failed to hold senior ministers and government officials accountable for stealing public funds. The leadership has failed, miserably, to create an enabling environment for the youth to learn and study in public universities. The list is endless.
But I have good news for Malawians and our international partners. The same Catholic leaders who pioneered the fight for our emancipation in 1992 have started talking again. I can envision that sooner than later, should things remain as they are, Malawians, led by the Catholic Bishops,will fight for their freedom and independence, again.
It is extremely heartening that our clergy, led by the Catholic Bishops are not sitting back to watch while we slid back to dictatorship. They are doing something about it. The Bishops have asked their flock to reject adoption and passing into law of the Termination of Pregnancy Bill by the National Assembly.
The Catholics are against alien cultures that run counter to religion, including the same sex marriages that this government doesn't seem to condemn.
A 'Media and Advocacy Statement' issued by the Catholic Commission for Justice and Peace on November 11, 2016 and entitled 'A Nation in Search of Redemption' also reminded those in leadership about their constitutional duty and responsibility to serve the country with questionable dignity and integrity.
In the statement, the Catholic Commission for Justice and Peace (CCJP), an advocacy arm of the Catholic Church, noted that "corruption is still the order of the day in the country and that the war against corruption "has been heavily compromised as ACB's operational independence continues to be put into question".
Concerns of worsening corruption have been many and loud. It is unfortunate that no tangible action guided by genuine political will is being taken to root out the vice. I dare advise President Mutharika that a good leader should be ready to take responsibility when things go wrong. A good leader should have the spine to stand up to corruption and be ready go down with the ship for every failure, and raise the flag for every success. The ball is in Peter Mutharika and DPP court; it is now or never.
"A revolution is a struggle to the death between the future and the past."- Fidel Castro
Follow and Subscribe Nyasa TV :