Malawi political litmust test: Congrats MCP, DPP time for self introspection
Events of the past two days have ernomously changed Malawi's political terrain and people's perception of local politics. The events are a serious pointer of what the future holds for Malawi politics.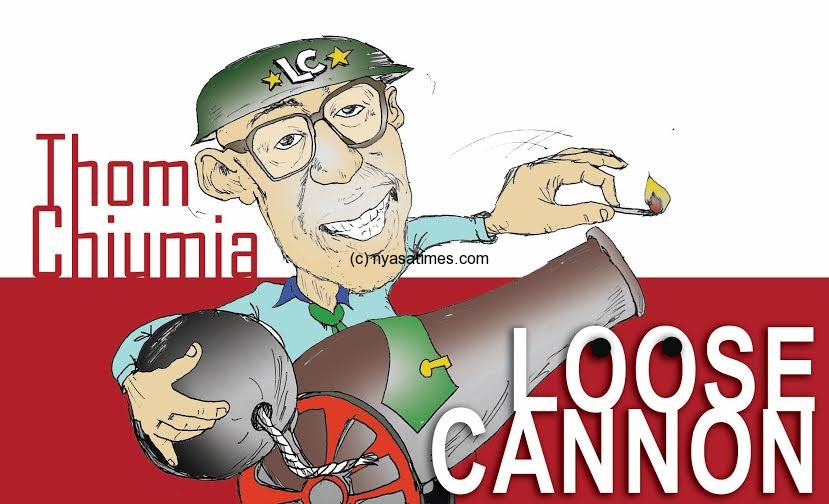 The three (3) ward councillor and three (3) parliamentary by-elections held on October 17, 2017 in Lilongwe, Dedza, Blantyre and Nsanje were considered a big 'litmus test' for both the governing Democratic Progressive Party (DPP) and main opposition Malawi Congress Party (MCP) ahead of the crucial 2019 general elections.
As it turned out to be, MCP 'passed' the litmus test. The main opposition party trounced the ruling DPP of president Professor Arthur Peter Mutharika, winning all but one seat. The DPP won in Dedza Mayani ward. Predictably, the MCP retained the Lilongwe Msozi South constituency and won the Lilongwe City South West  constituency and Mtsiliza ward. The MCP also won in Ndirande's Makata ward and Nsanje Lalanje constituency, both considered as DPP's strongholds.
The by-elections are behind us. MCP president, Dr. Lazarus Chakwera has issued his 'victory' statement. Largely, the statement depicts him as a democratic statesman who is advancing unity and reconciliation. He used this opportunity to cut a unifying figure and sounded more a national leader than political party president. Well, Reverend, congratulations!
The DPP, on the other hand, seems to live in denial that they have miserably lost. The governing party must quickly come to terms with the reality that Malawians have spoken and may speak again in the near future if no corrective measures are done as a matter of urgency. It is simple; Malawians are crying for uninterrupted electricity and running water, equal opportunities in all spheres of life, including public university education, public sector appointments, business opportunities and, generally, better living conditions.
President Professor Peter Mutharika must quickly come out of his cocoon and address the nation, publicly acknowledging things were not right somewhere. Great leaders in history have conceded things were not right and acted quickly upon the consensus demands of the people. Malawians care far more about bread-and-butter issues than anything else and that must be the priority of government.
President Mutharika must decisively deal with corrupt public officers who live in opulence and continue to ransack public coffers; indeed taxpayers money. Malawians are tired of praise-singing sycophants who act on the dictates of their pockets and only specializes at telling the Head of State what he wants to hear and not the plight of the people on the ground. The president cannot continue relying on advice from politically rusty advisors. The DPP cannot rely on old and tired people like Francis Mphepo, Nicholas Dausi and Hetherwick Ntaba who are simply unsuitable for modern political strategy to lead political election campaign.
Surely, the president must be seen to be keeping a reasonable distance from the likes of DPP secretary general Madame Jeffrey wa Jeffrey, who is simply a disgrace to modern Malawi politics and womenfolk. Her foul mouth has done more harm than good to DPP, president Mutharika and the entire nation.
The results of the October 17 by-elections were more of a protest vote than a major political shift and that there is still room for the DPP to improve. But this might turn into a major political shift if the current challenges are not adequately addressed.
In his concession speech, one African 'defeated' president said, "I have learnt that not all those who criticized us hated us. Sometimes the best way to express your love for someone is to be critical of their actions. If I should ever return, I will not display a 'dead-goat syndrome' towards disaffection of the masses.
"When those who opposed us cried foul, we retorted, "hate can't win." Tonight, however, I am the first to admit that some hate can win. This election has taught me that the hate of corruption can win. It has taught me that hate of incompetence can win. Our defeat has taught me that hate of impunity can win".
Borrowing a leaf from the above, president Mutharika and DPP must realize that sometimes when PAC demands some radical changes in policy formulation and implementation, it is not just out of hate but goodwill. When columnists and the media generally criticizes some aspects of perceived bad governance, it is not envy but goodwill. These are voices of the voiceless; voices of the voters.
The president must reconnect with the people of Malawi and be seen to act on the people's grievances. The challenges are enormous but with a total re-think of policies, the challenges can can be significantly overcome. It is time to go back to the drawing board.
The just-ended by-elections, Mr. President, were simply a referendum on your policies. It was a measure of the president and DPP's popularity. It is not too late to positively reflect on what the harsh verdict of Nsanje, Lilongwe and Blantyre voters means to the governing party and Malawi as a nation.better than cure.  — Follow @thomchiumia
Winning or losing of the election is less important than strengthening the country. –Indira Gandhi
Follow and Subscribe Nyasa TV :