Drawing parallels with Trump, successive govts in Malawi have also taken tragic policy decisions
As Americans would say, "there is a new kid on the block". He is the 45th US President, Donald J Trump. In his first 100 hours in office, President Donald J Trump has made and implemented some policy decisions that have sent a strong indication to the entire world that he brings about a totally new approach to both local and world politics.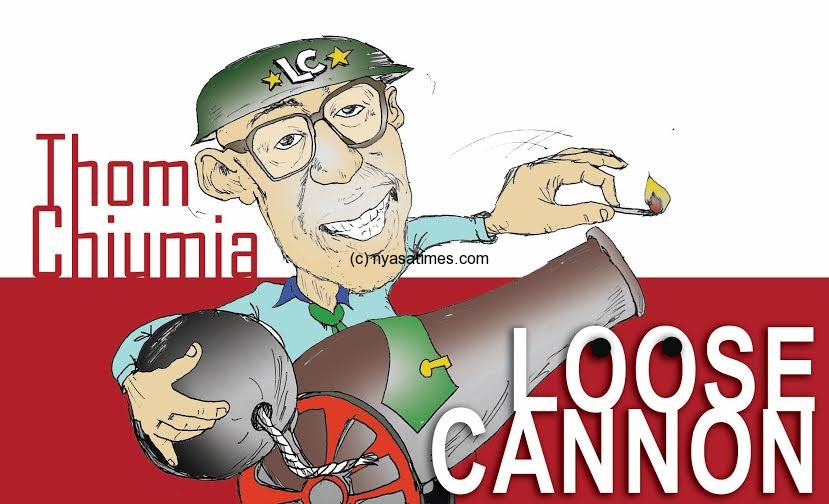 Trump has just put into action his campaign 'promise' to build a large physical barrier on the southern border with Mexico He has just ordered US government officials to begin to "plan, design and construct a physical barrier along the southern border" and see how it could be funded.
Another order concerns some cities states, cities and counties – from New York to Los Angeles – across the US that protect undocumented immigrants from deportation by refusing to assist or cooperate with federal immigration officials shall lose their federal funding.
As part of his government's immigration crackdown, Donald J Trump has also suspended the US refugee program for four months and halt visas for travellers from seven Muslim countries. Refugees from war-torn Syria will be indefinitely banned, while the broader US refugee admissions program will be suspended for 120 days as officials draw up a list of low risk countries.
Trump is also reportedly considering slashing US funding to the UN and other international bodies. A second draft order calls for a review of all current and pending multilateral treaties and requests recommendations on which negotiations or treaties the United States should leave. The review applies to treaties that are not "directly related to national security, extradition or international trade," according to the draft.
Whether or not President Trump's policy decisions are a measure of the greatness of the United States, such actions will certainly not please US longtime allies, especially in Europe and the Middle East. These are selfish decisions that may look 'great' for America today but that may in the long run alienate the USA from the entire world with devastating political, social and economic repercussions.
Drawing parallels with Trump, successive governments in Malawi have also taken tragic policy decisions against their own citizens, which have in the end derailed social and economic progress. Nepotistic tendencies have become deep-rooted and 'undeserving' tribes have suffered neglect, abuse and utter marginalization.
In Malawi, there have been many cases where governments have illegally removed individuals from public offices for political reasons and replaced them on the basis of political patronage and nepotism. Today, it is not a secret that most influential government positions, including in parastatals, are held by individuals from one tribe.
Additionally, there is a display of utter impunity and abuse in the management of big government procurement contracts. Indeed there have been mischievous practices where favorite individuals have been favored with government contracts because of who they know; their belonging to the President's tribe and their membership to the ruling party. A case in point was during the previous Bingu wa Mutharika administration where only one company in Malawi, Mulli Brothers, had the monopoly of capabilities and capacities to execute government contracts.
This is as unacceptable as it is offensive because it insults the capabilities and capacities of other citizens.
The ethnocentric nature of the DPP governments is much evident in the pursuit to push for a 'quota system' of allocating university places to students across the country. Both DPP governments have been unwavering in advocating for 'quota system', which is not only discriminatory but a huge threat to social and economic progress as deserving students are denied an opportunity to make their worthwhile contribution to the development process.
What is most disturbing is that the DPP governments have not entertained any voice of reason as far as the dangers of quota system in education are concerned. There was an instance before where clerics of Livingstonia Synod of the CCAP were arrested and harassed for speaking against quota system.
The distribution of national wealth and development initiatives has also been taking a regional turn. There are many examples of discrimination in the distribution of the same such as the construction of universities and stadiums. Some of such infrastructures were not supposed to where they are today if it were not for politics and nepotism.
The case of one Donald Trump must help us to learn that some selfish and individualistic decisions can affect progress and the standing of an entire nation. Let us all well-meaning Malawians, especially advocate for togetherness and unity of purpose if we are to meaningfully transform our nation for the better.
Unity is strength, as a people, let us look at one another as Malawians and not Tonga, Lomwe, Tumbuka, Ngonde, Yao, Mang'anja or Sena. Let us divide the national cake equally. At the end of the day, it will be genuine political will at the top, which shall not allow corruption, nepotism and politics of patronage to hold the entire nation to ransom.
One Malawi, One Nation!
"We must learn to live together as brothers or perish together as fools."- Martin Luther King, Jr.
Follow and Subscribe Nyasa TV :