Of Mithi, Brian Banda and trappings of technology: Seodi's un-reformist stance against Malawi media
Last week was one of the worst moments in the history of Malawi media industry. Versatile television presenter Brian Banda of the Hot Current  fame was slapped with an indefinite suspension from work for alleged insubordination at Times TV. He reportedly refused to take orders from his seniors.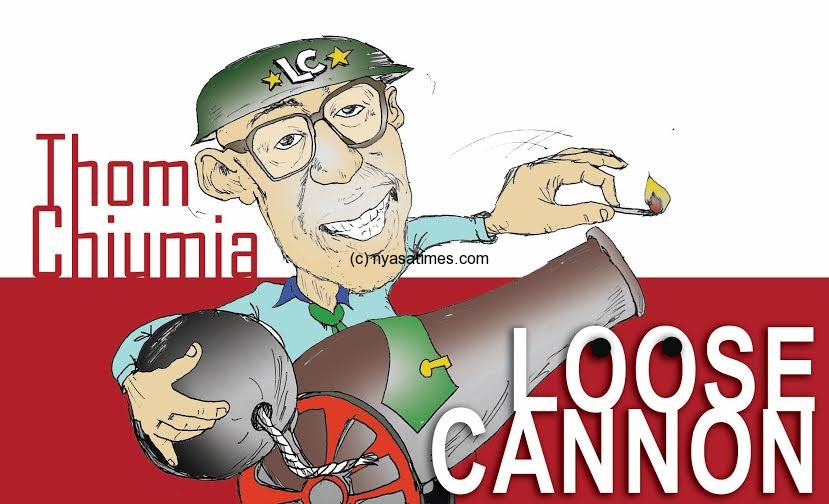 News of Brian Banda's suspension spread like wildfire. Many Malawians took to the social media to either sympathize with him or poke fun at him.
Love him or loathe him, Brian Banda is an extremely talented journalist. His famous 'Hot Current' programme on Times TV has been growing popular by the day and attracting a considerably huge viewership. Therefore, word about his suspension came as a shock to many people who never expected management of Times Media Group to take such a bold and decisive step against the 'darling' of the people.
They say no one is indispensable. Times Group management may have only been attempting to save the image of the larger establishment than massage the ego of one alleged insubordinate employee.
Whether or not Brian Banda was in the wrong is neither here nor there. What is of great interest to me, and I suppose to many Malawians too, is the unfortunate events that followed the 'famous' suspension of Brian Banda.
When rumours  made rounds, particularly on the social media, about the suspension, a curious man and ardent fanatic of local politics, Julius Mithi from Mzuzu called Innocent Chitosi, one of the editors at Times, to confirm if this was indeed true.
True to his name, the editor 'innocently' confirmed about the suspension and generously divulged the reasons that led to Brian's fate, which included alleged corruption or what is commonly known as 'cheque-book' or 'envelopment' journalism in the media circles.
Innocent Chitosi also told Julius Mithi how incompetent his immediate boss, George Kasakula, is and that it is the 'institution' that adds some value to him and not the other way round, as it were. Little did Chitosi know that Mithi, his purported friend, was recording the phone conversation for ulterior motives.
Julius Mithi also spoke with Brian Banda, himself, and also recorded their conversation, for ulterior motives. Innocently, Banda confirmed about his suspension but blamed it on politics, claiming some of his immediate bosses forced him to use his television programme to advance the Malawi Congress Party (MCP) agenda.
Audio clips of the recorded phone conversations were soon to go vile on the social media. The worst victim of Julius Mithi's ulterior motives was Innocent Chitosi. Times Group could not stand it; an employee discussing internal corporate matters with a dyed-in-the-wool political fanatic. They slapped Innocent Chitosi with a suspension pending disciplinary proceedings, which would determine his future at Malawi's giant media group.
Chitosi decided to confide in a friend, innocently. Little did he know he was digging his own grave. Mr. Mithi must be ashamed of his disgusting act of betrayal. The world cannot be a better place to live in with the likes of Julius Mithi in it.
As a fellow journalist, I have worked and collaborated with Innocent Chitosi for decades. I sincerely sympathize with him for the loss of job and reputation occasioned by someone he thought was a true friend.
One of Hamlet's 'character quotes' goes like, "A small element of evil can corrupt an otherwise virtuous individual". Innocent Chitosi has always been a nice buddy; ever smiling and; at most, professional. Innocent has been a virtuous individual marred by his own selflessness; indeed, that desire to please a friend-an innocent flower…but be the serpent under it.
Seodi's un-reformist stance against media
The media has been described as the fourth estate of the realm and watchdog of the society. According to media scholars, the watchdog concept, according to which the media is expected to monitor the activities of government, is one of the oldest beliefs in the practice of journalism.
The role of the media as a watchdog that will put government in check was reputedly coined by Edmund Burke in late 18th century in England to refer to the political power possessed by the press of that time. According to Burke, the press was at the same level with the other three estates of power in the British realm namely Lords, Church and Commons.
As elsewhere in the world, the media in Malawi has an obligation to expose abuse of state authority and protect the democratic and constitutional rights of the citizens.
The republican constitution implicitly says that those in power do so on trust of the people of Malawi. The people of Malawi have the right to know how that power is exercised, according to the dictates of the law.
In pursuing its watchdog role, the media in Malawi shall strive to report accurately, whether issues raised please one Seodi White or not. It is our noble responsibility and our proud calling.
So, I wish to join all well-meaning Malawians in condemning the undemocratic conduct of Public Service Reforms Director, Seodi White for chasing journalists from a sectoral conference on the implementation of public service reforms on Wednesday at Capital Hotel in Lilongwe.
White is a public servant. A rights activist herself, White ought to serve the people of Malawi. Malawians deserve better than her arrogance and impunity.
Follow and Subscribe Nyasa TV :