My Take: Malawi as God fearing nation -'Watering naivety and dormancy'
In Malawi, since the struggle for freedom all the way through the highway of multiparty road we have labelled and synchronised ourselves with a cliché as a 'God fearing nation' and that we have been too passive, too quiet , and sometimes to an extent too dormant to speak out on problems affecting our populace.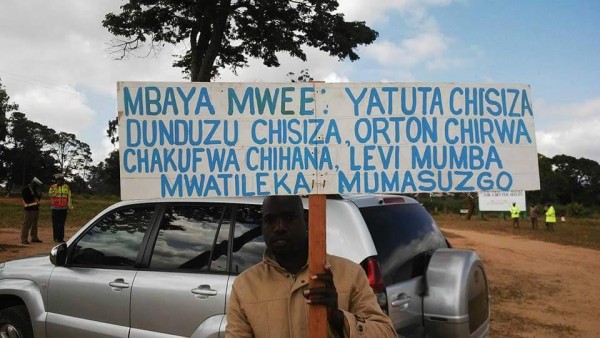 Malawi is a nation that is filled with brains that know to just complain, throw tantrums on social media in public places and yet do nothing about the problems rocking them. We chose to debate our problems in silence, offer solutions in silence and yet nobody lifts a finger better yet wags their tail to take on our problems.
We persistently and consistently chose to suffer in silence all this can be bundled up in a web that is fear. We fear to hold our public leaders, politicians, and service providers accountable for the lacklustre service delivery, rather we decide to talk about it in our caucas and it ends there no action at all.
Come on, we ought to have a revolutionalistic mind and take issues head holding office bearers if some of the problems we face on daily basis are to be history.
Our telecoms service providers especially this, which changes trading names like bikinis, is one amongst them that keep taking Malawians for granted.
Yes, we understand there was an upgrade of systems in order to improve service delivery but this in itself has taken quite too long than their projected deadline and in turn, they keep offering a ridicule of a service.
So many complaints have been brought forward from network outages, intermittent network connectivity and hanging mobile  transactions and yet nothing, absolutely nothing seems to be taking shape. And yet all we do as Malawians is talk about it on Facebook, streets, beer holes and whatsapp and never hold them accountable for the myopic service delivery.
Yet another thorn in the butt is ESCOM, which has for long identified its problems, workable solutions and turnaround times and yet still remain quite.
Electricity is at the centre of development for every nation and as such ought to be treated as such;however, this never seems to make sense for ESCOM and the top heads.
Every year, we are doubly assured of intermittent power outages and our (dis)loyal ESCOM seems to have a deaf ear and focus on this.
Currently, our country is in a state of blackout and nobody seems to care, not even our President, to say the least.
ESCOM is an institution that is bundled with corrupt allegations on almost all its procurement deals and just recently, the deal on 'gensets,' which were meant to cover in times of need, has been awash with corruption.
Yet, all we do as citizens is but throw insults at this institution and its staff and never take them head on for an explanation or solution.
Our public office bearers and even the presidency are amongst those that are supposed to frequently engage with the masses on their plans and actions for developing the country.
Many a times we have chosen to swallow lemons for the wrongs in these esteemed offices and never even lift finger of question or resentment.
We have chosen to accept wrongs as right under the pretext of respect and loyalty. We are a very sad nation that will never hold accountable their leaders for the wrongs and instead we just mummer about it and off it dies.
Now is the time that we hold our leaders accountable, let us rise above petty politicking and demand what is bestfor all of us. We must never settle for less or accept mediocrity.
Malawians have for long tilled the democratic bed, sowed seeds of fear and watered a bullish thinking. We have chosen to water naivety and dormancy in the seedbeds of leadership, which, considerably are on the mend and slowly and truly maturing into fruits of dormancy.
Dormancy and naivety that we are afraid to demand what is rightfully our right, we are failing to have services that we deserve in this modern time, we even have leadership that is naïve and dormant to talk about issues affecting the country.
It ismy prayerthat the President will quickly wake up from slumber (of victory and executive arrogance) and start addressingthe problems that are currently rocking the nation.
Let me emphasize that that political will in almost all aspects of development and leadership is very pivotal otherwise, we are watering naivety and dormancy in the state house.
Feedback: [email protected]
The author, Andrew Kamwambi is a social commentator and Nyasa Times contributor based in Malawi's commercial City, Blantyre. He writes in his own personal capacity….*
Follow and Subscribe Nyasa TV :